It is no secret to anyone that with emergencies like the COVID-19 pandemic, important measures have had to be taken to control the entry of tourists in various countries. Such is the case of Solomon, a country that recently launched the Health Alert Card for foreign citizens. You can obtain this Solomon 14 day quarantine requirement using iVisa's online application, and for this, we recommend you read the information in this article.
To give you a basic summary of the COVID-19 pandemic, keep in mind that this virus is caused by the novel coronavirus that emerged from China in 2019, hence the 19 in the name of the disease. It's been a difficult virus to control because it has a high risk of contagion from person to person.
This is the main reason why COVID-19 changed tourism forever. However, it's not impossible to travel nowadays and Salomon is an example of that. You can enter this country by applying online for your Health Alert Card with iVisa. Learn more about it with the FAQs below.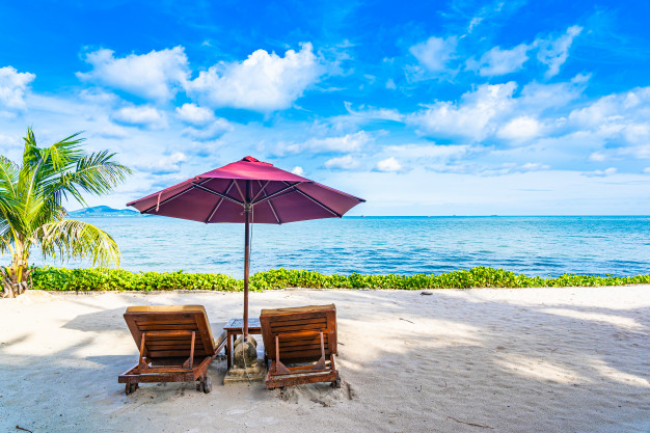 Frequently Asked Questions (FAQs) about the Solomon Health Alert Card
What is the Salomon Health Alert Card?
The Salomon 14 day quarantine requirement is better known as the Solomon Health Alert Card, and it is an important document to enter this nation. It can be easily purchased with an online form and you can download it and take it with you once you arrive at the airport. Consider that after you receive the confirmation email about this document, you'll probably get a QR code that must be presented to the Immigration officers.
How can I obtain the Solomon Health Alert Card?
As you saw in the information above, you can receive this document with an online form. The best part is that you can complete this online form with iVisa. By using our website, you'll be ready in a few minutes thanks to a work team that will take care of the difficult part of the process.
Don't forget that without this document, you won't be able to enter Solomon, so we recommend you to have it before planning the rest of your journey.
What documents are required to apply?
The online procedure to apply for this Health Alert Card is quite simple, but you still need to get some documents before applying. However, the list is short and you probably have part of these documents:
Passport - this is the most important, so be sure to have it on hand when traveling. You should also scan a copy of it when applying online.
Email address - this is important to receive your document and the instructions to follow.
Payment options - iVisa allows you to pay with Paypal or debit/credit card.
What are the processing times and prices to apply for the Salomon 14 day quarantine requirement?
In iVisa we know that the processing time and the price of any travel document is the most important concern for travelers like you. That's the reason why we created a trustworthy online process that can be used as an excellent option thanks to our work team of experts and our modern platform. You can select any of these processing alternatives with our service:
Standard Procedure:

24 hours

with a total price of

USD 20.00

.
Rush Procedure:

4 hours

and the price of

USD 30.00

.
Super Rush Procedure: that costs you

USD 60.00

.
How can I apply for my Solomon Health Alert Card?
With iVisa, you can stay at home and simply apply for this document without spending a lot of time. The best part of it is that our platform is easy to understand, so you don't have to be skilled to complete it. Also, you won't need to spend more than a few minutes to finish the process by following these steps:
First, complete your online form here and choose your preferred processing time.
Second verify all the information you offered before and continue with the payment using your Paypal or your credit/debit card.
Third, upload the passport scan and other documents if it's necessary. Finally, deliver the online form by clicking the "submit" button.
After you send your online form, our team will check the application form to give you the Health Alert Card on time. Keep in mind that you might also get a QR code that you must show to the immigration officers once you arrive there.
Does the Health Alert Card replace a Solomon Visa?
You must know that the Solomon Health Alert Card DOESN'T replace a visa. This document is only part of the required documentation to enter the Solomon Islands. In case you need a visa, you'll have to apply for it separately because it'll be another document required once you land at the airport. You can take a look at iVisa's Visa Checker Tool to properly verify if you need a visa or not.
How safe is to use iVisa's service to apply for my Health Alert Card?
iVisa's online platform is totally safe! We might not be affiliated with the Solomon government, but we still are a professional company with a great review team that will process your application in the best way possible. You can take a look at what our customers think of our services on this link.
Where do I get more information?
You have at your disposal our customer service center that's available any time! You can also check iVisa's website for more information.
Don't lose the chance to explore the amazing Solomon islands today! Apply for your Health Alert Card and start your dream travel!