United Kingdom citizens interested in entering South Africa, under any circumstances, must ensure they have a COVID-19 PCR test negative result and a Traveler Health Questionnaire. This last one asks for information about your travel history, any kind of sickness signals and is required to be completed not more than 2 days ahead of your trip Visa.com has specialized in COVID-19 regulations country to country, so we can ease easily How Citizens of the United Kingdom Can Enter South Africa During Coronavirus, by helping you with this last requirement. Complete your questionnaire.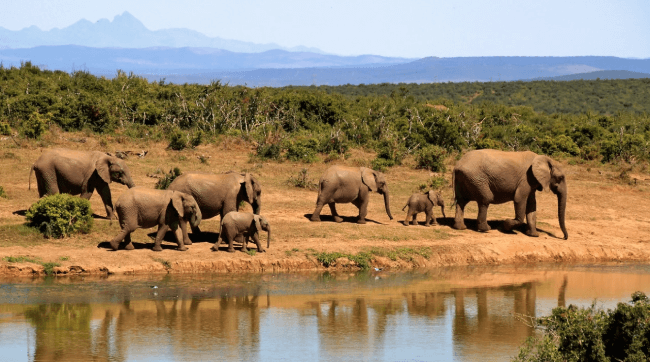 What should I do to start my process with iVisa.com?
Ingress the Form.
Deliver all your information and documentation required through our platform.
Pick the processing speed alternative.
Submit your application.
Wait until you receive your declaration with the look-up ID number via your email.
Print and take your questionnaire for the airport .
Suggestion: Apply in Advance
Release any stress or anxiety! caused by your pre-trip arrangements by applying beforehand, and avoiding any last-minute issue with your declaration. Fill out the information and we will do the rest.
Frequently Asked Questions
What is the price and processing time?
COVID-19 has transformed the way we commute locally and internationally. At iVisa.com, we have mastered international trips covid 19 procedures and we have these options to simplify How Citizens of the United Kingdom Can Enter South Africa During Coronavirus:
Standard Processing Speed Alternative: We deliver your declaration at an affordable price

USD $37.49

with a normal rate

24 hours

.
Rush Processing Speed Alternative: We send your declaration faster

8 hours

at a higher price

USD $64.99

.
Super Rush Processing Speed Alternative: You get your declaration as soon as possible

4 hours

rewarding us with the highest fare

USD $114.99

.
Do I need to take a COVID-19 test before traveling to South Africa?
COVID testing requirements: There are no testing requirements in South Africa
Do I have to quarantine once I arrive in South Africa?
Quarantine requirements: There are no quarantine requirements in South Africa
What are the next steps to get my travel document ready?
Access the following form here.
Answer all the listed information and upload any document the platform asks.
Choose your favorite processing speed alternative.
Check twice the information you will provide us
Choose the online payment method of your choice (Paypal, valid credit, or debit card)
Send your application.
Do I need more than the travel health questionnaire to enter South Africa as a United Kingdom citizen during coronavirus?
Yes, United Kingdom Citizens and everyone entering the country, in general, are required to show a negative COVID-19 test result before the departure time.
Please keep in mind, once you deliver both documents to the ports of entry. You will later pass to the screening protocols composed by temperature check and the download of the COVID Alert SA App on your cell phone.
Is it possible to obtain this questionnaire free of charge?
Yes, you can fill the form in two ways: digital and from a PDF document. Nonetheless, we can save you time by doing it for you and staying away from any mistake. Your document will be reviewed extensively by our immigration experts team.
Is iVisa.com a reliable service?
Of course, it is. iVisa.com has processed millions of international travel documents as a result of many years of being on service. We have had exceptional positive results, testified by our thousands of customers. Click here so you can see their experiences.
See How Citizens of the United Kingdom Can Enter South Africa During Coronavirus.
I still have questions. How can I get them answered?
In case, you have any questions about How Citizens of the United Kingdom Can Enter South Africa During Coronavirus or about our processes, contact us immediately. We have our customer service team at one-click distance, 24 hours during the 7 days of the week. We surely can help you with How Citizens of the United Kingdom Can Enter South Africa During Coronavirus.
iVisa.com Recommends.
Safari Adventures in South Africa? The country possesses extensive green areas, which brings a wonderful opportunity to see wild animals. You can enjoy this by immersing in any of these excursions in the Kruger National Park, famous for being not just being one of the largest game reserve in Africa (covering an extensive area of 19,485 km2 located in the provinces of Mpumalanga and Limpopo in the northeastern part of the country), but also for being essential to the Kruger to Canyons Biosphere, a territory appointed by the United Nations Educational, Scientific and Cultural Organization (UNESCO) as an International Man and Biosphere Reserve. It is well-known for being the proper and right place to see the South African famous Big 5: lions, leopards, rhinoceros, elephants, and cape buffalos, with the help of expert guides. One of the most amazing features of this attraction is you can find accommodation within the park and several types of safari, even a romantic one, in case you want to spend quality time with your loved one.