Due to COVID-19, most countries have implemented procedures all travelers must take into account before their arrival. In the case of United States citizens wishing to visit South Africa, they are required to present a COVID-19 PCR test negative result not older than 48 hours after their departure date, along with a correctly answered Traveler Health Questionnaire.
iVisa.com has been monitoring COVID-19 measures appearing since the pandemic started. As a strategy, to support our customers on information about this matter: How Citizens of the United States Can Enter South Africa During Coronavirus. We are offering our service to process this travel document.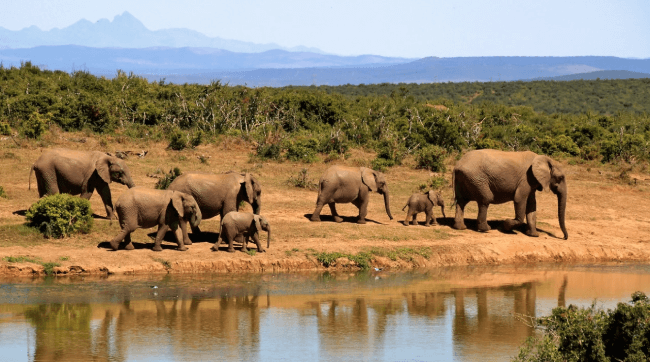 Click here to begin your Form.
How may I go ahead to obtain my questionnaire with iVisa.com?
Access the form.
Fill out the information required and upload the documentation needed
Submit your information
Wait for your travel health form according to your chosen document processing time, you will receive it in your inbox
Take your document as a printout for your trip
Why is it better to apply in advance?
by applying in advance, you will have the chance to fix any problem or mistake easier and with more time. Besides, you will be able to relax, while avoiding pre-departure stress. Start your form now
Frequently Asked Questions
What is the Travel Health Questionnaire?
It is an information system, live from 15 December 2020, where travelers are requested to provide information about their itinerary, previous trips, and health history at any moment from 2 days ahead of their trip. When it is correctly filled out, the traveler will secure a unique number (look-up ID) to show to the Port Health representative at the port of entry. Complete your form now.
Do I need to take a COVID-19 test before traveling to South Africa?
COVID testing requirements: There are no testing requirements in South Africa
Do I have to quarantine once I arrive in South Africa?
Quarantine requirements: There are no quarantine requirements in South Africa
Is it expensive and do I need too much time to get my travel document?
Not at all, iVisa.com has several years of experience easing travel procedures for people over the world, especially those related to COVID-19 rules such as How Citizens of the United States Can Enter South Africa During Coronavirus. Furthermore, our experience has enabled us to offer affordable and quick responses according to our customers' needs:
Standard Processing Response: You get your document according to a standard response time, paying an affordable price.

USD $25.49

-

24 hours

.
Rush Processing Response: You acquire your document faster than the previous one, paying a higher affordable price.

USD $45.99

-

8 hours

.
Super Rush Processing Response: You obtain your questionnaire the fastest we can, paying the highest affordable fare.

USD $77.99

-

4 hours

.
What to do now if I want to get the iVisa.com support with my travel health form?
Click here for accessing the application
Pick the kind of processing speed response matching your needs.
Double-check the information provided
Select your preferred payment method: Paypal, credit, or debit card
Submit your form. Click here to start your process
Where am I able to obtain more information?
You can receive support from our customer service agents now if you want, whenever you wish. They are ready to help 24 hours a day, any of the seven weekdays (including weekends for sure). They can assist you on How Citizens of the United States Can Enter South Africa During Coronavirus and more. Chat with them.
Do I need to present a COVID-19 PCR result to enter South Africa?
Yes, besides the Travel Health Questionnaire, United States passport holders must carry a negative COVID-19 PCR test result. This test should have been taken not later than 72 hours of the departure time. Be aware, once delivered at the entry port, you will go through a screening protocol, which may include the COVID Alerta SA App installment on your smartphone.
Review How Citizens of the United States Can Enter South Africa During Coronavirus.
Can I get this document for free online?
Yes. This questionnaire is available with no fee in a printable and digital format. Nevertheless, our years of experience and a team of experts can ensure you will get the document with the proper information and will save you effort and time. Start your process now
Can I trust iVisa.com with my personal information?
Yes, throughout the years, on iVisa.com, we have acquired valuable experience dealing with millions of travel documents, such as visas, health declarations, even passport services in the United States, and lately in COVID 19 related travel procedures (i.e. How Citizens of the United States Can Enter South Africa During Coronavirus). Our results and customers talk by ourselves. Please check here some testimonials.
Click here to initiate your process.
iVisa.com Recommends!
Strong and risky adventures in South Africa. In case you enjoy strong emotions, South Africa is your destination. There are several locations in the southernmost country of the African continent, where visitors are offered to feel the adrenaline rush of falling into the void. Among the most prominent options, we can find jumping between the towers of a power plant or from the highest bridge in the world. Specifically, on the scenic and touristic Garden Route that connects Cape Town with Port Elizabeth, there is the highest bungee jumping point on the planet at the Bloukrans Bridge. The most important bungee jumping records in the world have been held from this bridge and it offers visitors the ability to appreciate a really great adventure of a lifetime: you will be hanging from your ankles at 216 meters above the river.