COVID-19 has changed travel rules as we know it. Each country has performed measures to reduce the high number of infections and deaths. In the case of citizens of Zimbabwe interested in visiting South Africa, it is mandatory a COVID-19 PCR test negative result, taken at a maximum time of 2 days before their going-away date,
This PCR negative result must come with a filled-out Traveler Health Questionnaire. This one is a form, where new incomers need to deliver their data regarding their well-being status, previous and present trip plans. It should be done any time within two days before arrival. At iVisa.com, we can support you in dealing with How Citizens of Zimbabwe Can Enter South Africa During Coronavirus, enabling you to acquire this crucial travel document while saving you valuable time and energy.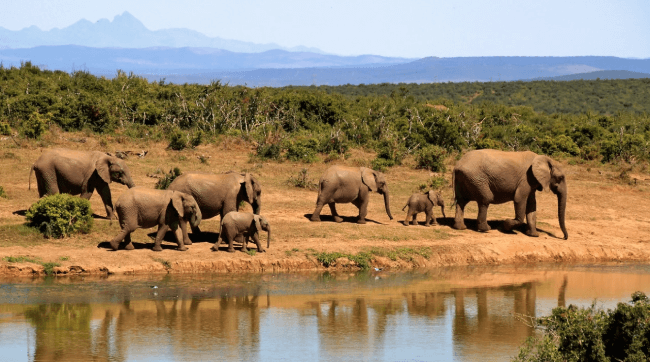 Get ready to initiate your application.
What do I need to do to get my Questionnaire with iVisa.com?
Enter the form.
Deliver the information demanded.
Send it to us.
Wait for your document on your inbox e-mail (it will arrive according to the processing solution of your selection).
Print your processed declaration and have a safe travel Finish NOW your declaration.
Frequently Asked Questions
Is it mandatory to present the Travel Health Questionnaire?
Yes, this solved printout must be handed-out to the representative at the entry-port with the COVID 19 PCR test result. Keep in mind, once submitted you will obtain an individual single number ( also called look-up ID). Process your questionary now.
Do I need to take a COVID-19 test before traveling to South Africa?
COVID testing requirements: There are no testing requirements in South Africa
Do I have to quarantine once I arrive in South Africa?
Quarantine requirements: There are no quarantine requirements in South Africa
How much do I need to pay for processing my document?
Millions of travel documents alongside diverse years of experience have showcase iVisa.com outstanding results. Outcomes nowadays addressing important changes like COVID-19 matters, How Citizens of Zimbabwe Can Enter South Africa During Coronavirus, and so on. Our experience prices are the following:
Standard Answer: Your questionary will get to you with a normal answer at a standard price

USD $26.49

in

24 hours

.
Rush Answer: Your questionary will get to you with a quicker answer at a higher price

USD $46.49

in

8 hours

.
Super Rush Answer: Your Questionary will get to you the fastest way at the highest affordable price

USD $74.99

in

4 hours

.
How may I begin my process with the support of iVisa.com?
Enter here to the platform
Set the answer option of your need
Review your delivered data
Pay with your preferred method (Paypal, credit, or debit card)
Submit your questionary.
Can iVisa.com support me while I am answering the form?
Of course, we can. Our customer ninja team are waiting for you from Monday to Sunday at any time of the day. They are going to be happy of helping you with How Citizens of Zimbabwe Can Enter South Africa During Coronavirus and more.
Can I do this process by myself?
Yes. This questionary is available online, but there is no need for you to bother with this. At iVisa.com, our immigrations experts (especially on How Citizens of Zimbabwe Can Enter South Africa During Coronavirus) can do it for you, saving you time at annoying queues and most important, ensuring your declaration will not have any issue Save time and effort.
Can I count iVisa.com will securely do the job?
YES!!!. We have delivered not thousands but millions of documents, which makes us one top choice for these kinds of services. Here you can find,our thousand customers talk by ourselves
iVisa.com recommends.
Eating South African cuisine. It stands out for being rich in meat, porridge, and spices Some of its dishes are among the most exotic on the continent. The 3 dishes we suggest are:
1) biltong, a snack made up of dried meat that can be beef, other game animals, or even ostrich. It is generally seasoned with spices and is mixed with some ingredients that can alter its flavor.
2) Bunny Chow, this curry-filled bread was the only food that many people of color had access to before Apartheid. It is fast food that, despite its simplicity, nowadays can also be found in many restaurants with different varieties of bread and even stuffed with meat or beans.
3) Vetkoek, a dumpling stuffed with minced beef, sometimes made from jam, honey, or syrup, which has become one of the most common fast food dishes in South Africa. It can be served both as a meal and as a dessert.