The most recent updates coming out of South Africa regarding their travel and entry regulations have indicated that there will be no South Africa visa extensions by now, so foreign travelers will have to apply for a new visa if required. However, keep in mind that many countries don't need a visa to enter South Africa, the only thing required in this case is an Embassy Registration.
Travelers who wish to stay within South Africa will need to apply for a new visa to prolong the duration of their residence if this document is needed. This is especially true for those visas which are nearing their expiration dates since it takes time to process a new one.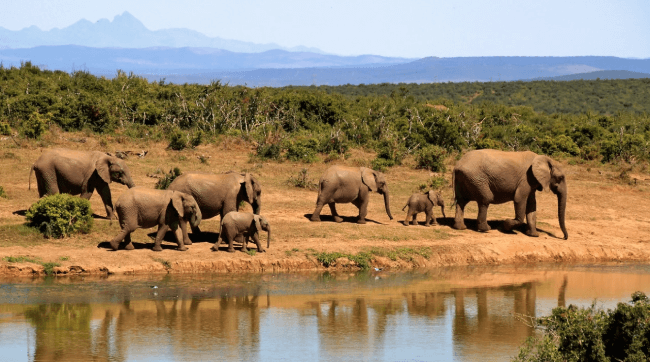 For the moment, only travelers who carry valid visas will be allowed into South Africa, unless he is from a country enjoying visa-exempt privileges. In that case, as we mentioned before, you'd only need an Embassy Registration that can be processed online. Aside from that, the South African government may also require entrants to provide other supporting documents like a Health Declaration, but that will depend on certain circumstances like a natural emergency or border closures.
What you should remember is that getting these documents is easy using iVisa.com. All you have to do is go to the official website and request the form there. The service guarantees correct and complete forms every time, so you can enter South Africa without much trouble. If you want to learn more, check the following information.
Frequently Asked Questions
Why is South Africa requiring visas and embassy registration from travelers?
While South Africa may have noticeable tourism, it's still a country that wants to protect its citizen. Therefore, the government decided to ask for visas only to certain countries. As for the rest, an embassy registration is more than enough.
Apply for your travel documents now with iVisa.com.
Why does South Africa require health declaration forms?
One efficient way of avoiding health issues with travelers is to ask them Health Declaration Forms along with their visas when they are inspected upon arrival. Doing so makes them able to identify those individuals who have a high risk of putting in danger other people (it can happen with contagious diseases or even with other natural emergencies).
In essence, the form is a declaration from the health authorities of the country where the holder is from. It contains official health and medical information about the holder.
Can I apply for my documents with iVisa.com?
You can apply for your Embassy Registration and even your Health Declaration with iVisa.com, but for this, you'll have to first check if it's necessary for you to obtain these documents on our website.
Once you are on the page, select your nationality in the drop-down menu next to South Africa as your destination option. From there, you'll know exactly what documents you need and what other measures you must take to enter the country.
Apply for your Embassy Registration + Health Declaration by completing this online form.
What documents do I need to apply?
Applying with iVisa.com is simple and it shouldn't take you more than 20 minutes to complete the process, but you still need to provide these documents:
A passport with a scanned copy of the information page.
A passport-size photo - You can get your photo with iVisa.com Photos.
Accommodation Proof - It can be your invitation letter or even a hotel reservation.
A Travel itinerary.
Bank Statement.
Yellow Fever Vaccination.
Valid Email Address to receive your documents.
Payment Options to pay for the service (credit/debit card or Paypal).
What are the prices and processing times for my South African documents?
The price for your Embassy Registration will always be different from the Health Declaration. Nevertheless, keep in mind this basic information about the processing times with iVisa.com:
Standard Procedure Time – With this option you'll pay the least expensive price. It's an amazing alternative if you're not in a rush.
Rush Procedure Time – This option is a bit faster, so your waiting time is less.
Super Rush Procedure Time – This is the quickest alternative iVisa.com offers, so the price is also the most expensive.
The price for the Health Declaration isn't always the same because it depends on your nationality, but you can be sure that you won't be charged without knowing the exact amount.
The price of the Embassy Registration is the following:
Embassy Registration (Standard): USD 12.95.
Are you ready to start your online form? click here.
How can I apply for my documents with iVisa.com?
It's very easy to use iVisa.com's online system, all you have to do is to follow these steps:
Firstly, answer a set of questions on this link and choose the procedure time that fits your needs.

Secondly, verify all the information you gave and pay for iVisa.com's service.

Thirdly, upload the documents asked at the beginning and send your online form.
Once iVisa.com receives the online application form, we will verify the information to send it to the official authorities. After the document is authorized, you receive the confirmation through an email.
Why should you request for travel documents online?
It is much easier to obtain travel documents if you request them online. You don't have to go to a government office in order to get one. You can just stay at home, pull up your computer, and go to the iVisa.com website. No more queues, no more commutes. Simply browse for the service you need and wait for the document to be sent to your email. It is that easy.
You don't need to waste your time. With all the travel and waiting on long queues for you to be able to speak with the clerk who will process your paperwork, you are looking at a minimum of a day spent requesting travel documents. That is a day not well spent. You could have spent that same time with more productive activities. Plus, you don't have to be stressed waiting for your document.
And lastly, iVisa.com has a modern system with a safe performance that won't risk your information.
If I have more questions, where can I find more information?
Learn more about the new travel regulations with iVisa.com And don't hesitate to email us at [email protected] or contact our representatives for any concerns and questions you might have.