Spain is considered the most beautiful and popular destination in Southern Europe, which is why many travelers, like citizens of Dominica, keep going. Part of the travel reasons is because of the variety of culture, vibrant architecture, enthusiastic festivals, and breathtaking beaches.
But some people think that Spain has all of these attractions only in Madrid, Seville, and Barcelona. They forget that the country has many more cities and smaller towns that keep a more traditional culture and can offer an even more authentic charm to your journey.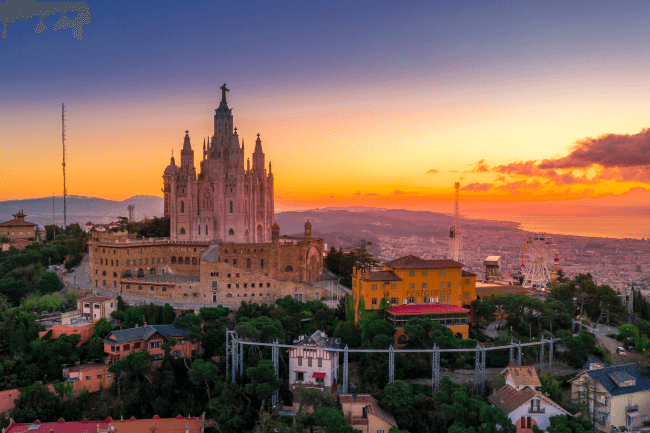 Prepare your bags to Spain if you're looking for adventure while discovering the magical islands, hike among underrated mountains, or visiting forgotten volcanoes. You can complete your journey with a delicious glass of wine and a variety of tapas so you can check that activity off your bucket list.
Continuous travels to Spain for citizens of Dominica will have a slight change soon when the ETIAS authorization is activated. It's a travel document that will need to be requested online by visitors arriving in the Schengen region and coming from visa-exempt countries. Travelers will still have the flexibility of moving around the Schengen countries with multiple entries authorization, but the ETIAS will be a mandatory pass before starting any journey.
Read the following facts related to the Spain ETIAS for citizens of Dominica and its easy application process with iVisa.com.
Frequently Asked Questions
How does the Spanish ETIAS work?
The Schengen members recently realized that the requirements for incoming travelers from visa-free countries is very subtle and that it may have a negative impact on their internal security. To change this, the Spain ETIAS has been created and the future implementation will require travelers to apply for this travel pass before their trip. It will work as a prescreening process of the visitors documentation and purpose of travel, to increase border security.
Who needs to request a Spain ETIAS for travel?
The Spain ETIAS is required for a foreigner from a visa-exempt country visiting any Schengen states. The application for ETIAS is done digitally and submitted for the international authorities to verify the authenticity of your information. You will need to apply for it at least 96 hours before traveling, so you get the results delivered in time.
Which is the maximum Spain ETIAS validity for citizens of Dominica?
Once you submit the ETIAS application form you will wait some time before receiving the results. When these arrive, you will know the validity of your ETIAS. It can be for the duration of your journey or up to 3 years. During this valid period, you can't stay more than 90 days in the entire Schengen region.
How long can I stay in Spain with the ETIAS?
Although you are allowed to enter the Schengen countries multiple times, the Spain ETIAS only lets you stay a maximum time of 90 days. You can split this stay exclusively in Spain, or go around the Schengen states, as long as you don't go over the mentioned time limit.
Which documents are required for citizens of Dominica to apply for the Spain ETIAS?
The Spain ETIAS application process is very convenient because of the digital system and the few pieces of information it requires from the applicants.
These are the key components and documents you'll need to fill out your application form:
Your passport and a digital copy so you can fill in your details on the application form. The digital copy will be for the authorities to validate that you have provided the correct information.
Your email address will be needed as your way of contact and receiving the ETIAS results.
A payment method is needed to pay the online ETIAS fee. You can select pay with PayPal account or a credit/debit card.
How quickly can I receive my Spain ETIAS results?
The Spain ETIAS is currently not active, which is why we can't provide exact durations of the application process or prices. But, iVisa.com offers three ways to get your ETIAS results delivered faster and we can share a brief explanation on how they differentiate themselves.
The following are the three processing options from iVisa.com:
Standard process : it's the cheapest option to obtain your ETIAS results but it also means it'll take you more time to wait for these.
Rush process : it's a more expensive solution but you will receive your ETIAS results in way less time.
Super rush process : it's the fastest alternative to getting your ETIAS results before a trip, but it implies a higher price.
Which is the application procedure of Spain ETIAS for citizens of Dominica?
Although citizens of Dominica can apply for the Spain ETIAS on the official website, it can be time-consuming. A better option for a friendly application process is with iVisa.com. They have the entire process done in three simple steps and you can also determine how fast to receive your documents.
These are the three steps to apply for ETIAS:
Begin by filling in the ETIAS application with your information. You also need to choose which ETIAS process is most convenient for you.
Then, you must double-check that all the pieces of information you provided in the first part are correct, and proceed to pay the online fee.
Finally, if requested, upload any document to the application and submit the form.
Can I apply safely for the ETIAS through iVisa.com?
The iVisa.com website is a platform to help the users have a more accessible application process for the Spain ETIAS. Once you start your application with iVisa.com your personal details are protected with the platform security software. You can see more information and reviews from our past customers about our services.
Where can I read more information about the Spain ETIAS?
To read more information about the Spain ETIAS for citizens of Dominica, we suggest you visit the iVisa.com website. If you have any specific consultation about the topic, you can contact our customer service team through chat message or email for them to help you solve those questions.