Go for a full dose of culture and history in every corner of Spain. Between the 45 UNESCO Heritage Sites in Spain and more, there's no wonder you can find art and architecture everywhere you turn.
With the significant invasions, the Spanish culture and architectural designs were combined with these of the foreigners. That's how you'll be able to find the Alhambra fortress, Roman ruins, Moorish palaces, and even Egyptian temples.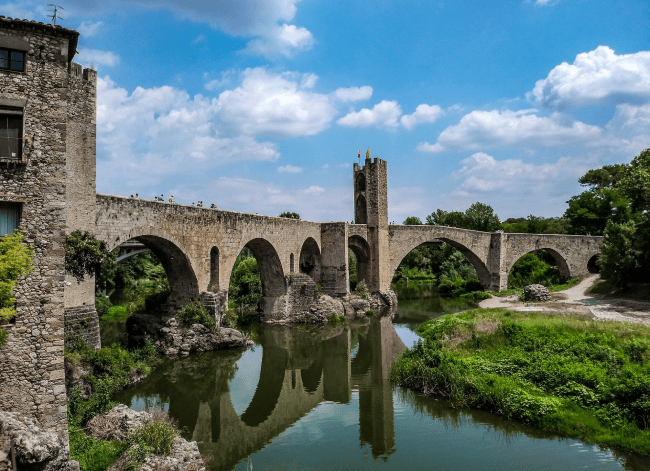 And don't forget to add the traditional dance of flamenco to your adventures; it can be only for a show or maybe a short and fun lesson so you can learn from locals.
Although currently citizens of Colombia can easily hop on a trip to Spain, they will soon have to update the country guidelines. The Schengen members are yet to implement their newly created ETIAS, a travel authorization document that will prescreen the incoming travelers to ensure they're not a threat to the region. The ETIAS mandatory application will only be required for citizens arriving in Schengen from visa-exempt countries.
To start planning your trip to Spain, you first need to go over this information and get the whole picture of the Spain ETIAS for citizens of Colombia. Part of the information specifies the ETIAS requirements and benefits of applying with iVisa.com.
Frequently Asked Questions
What is the Spain ETIAS about?
The Schengen rules have decided to increase security measures among their borders, and this means having the foreigners information verified before arriving. This creation is the ETIAS and will be the prescreening process of each incoming traveler. The visitors that must request the ETIAS are the travelers coming from visa-free countries.
Where can citizens of Colombia travel with a Spain ETIAS?
Your approved ETIAS travel document authorizes you to travel among any of the Schengen countries during the validity period of your ETIAS. The main benefit is that you have multiple entries option to each of these countries so you can move easily among them.
How long a journey can I make with an ETIAS?
When applying for your Spain ETIAS you must provide necessary information about your planned Schengen travel. Based on this information, you can get an ETIAS validity for the length of your planned journey or a maximum of 3 years. During this validity period, you can stay no more than 90 days every 180 days in the Schengen region.
Which papers are needed to apply for the Spain ETIAS?
Requesting your Spain ETIAS to visit the Schengen region will be your perfect process once you see how easy it is. The application is made online, and more than documents or papers, you need to provide information for the ETIAS authorities to verify.
These are the main elements you'll need for your applications:
A valid email address for the applicant to quickly receive the ETIAS results and any other notification during the process.
Your valid passport is required to provide information on your application form. It must not be older than 10 years and must have at least 3 months of validity for your future trip.
A payment method to make the online ETIAS fee payment. You can choose between paying with a credit/debit card or PayPal account.
How can the Spain ETIAS be processed faster for citizens of Colombia?
Because the Spain ETIAS is currently inactive, there are no exact numbers on how long the process of an application takes. If you apply with iVisa.com you will see that the website provides some options on how to get your ETIAS results faster. There are no specific amounts of time or prices, but we can share a brief explanation of how they differ.
These are iVisa.com's quick ways to process your documents:
Standard processing time is the convenient option for those on a tight budget and no rush of obtaining their documents. It's the most economical alternative but means you will have to wait longer for the results to be delivered.
Rush processing time delivers documents in less time than the standard option for a higher price, yet still affordable.
Super rush processing time will ensure that you receive your results in less time for a much higher price than a simple rush processing alternative.
Which is the ETIAS application process for Colombian citizens?
The Spain ETIAS application for citizens of Colombia is easy to fill out and conveniently done online. For a most straightforward process, application with iVisa.com can be made following a couple of simple steps.
This is the three-phase application with iVisa.com:
First you need to provide your data on the the online ETIAS form and determine the processing option that works best for you.
Then you should double-check that the provided information is correctly typed and make online payment for ETIAS.
Finally, include any document requested at the beginning of the application and click on submit.
After you submit your application, you have finished the process.
Is the ETIAS application secure on the iVisa.com platform?
When you start your ETIAS application process on the iVisa.com platform your details are protected from start to finish by the website security program. Part of the iVisa.com mission is to make the users' application easier, but also keeping their information secure.
Verify iVisa.com's premium service through our client reviews.
Can I find more info about ETIAS on the website?
For more information regarding the Spain ETIAS process for citizens of Colombia, you can visit the iVisa.com website. For more personal attention and help finding answers, you can also contact our customer service team through an online chat message or send your questions to help@ivisa.com.