Spain may be known for its incredible beaches, but you can also visit diverse landscapes all over the country. Visit the incredible mountains in the Northern Pyrenees or pass by the Sierra Nevada in the south. We promise you won't be disappointed. Start planning your trip now as Spain has so much to offer!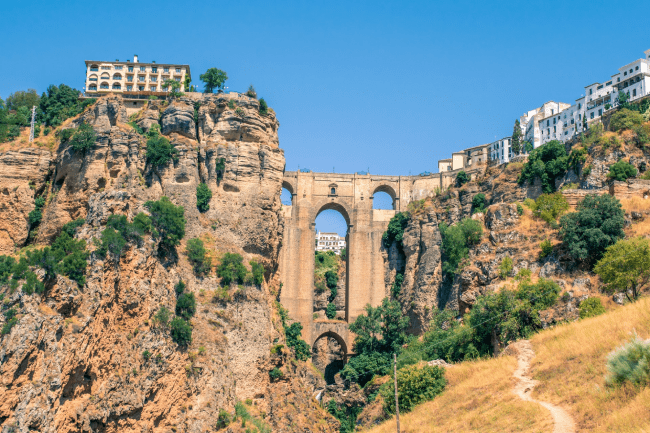 Citizens of Montenegro can travel to Spain if they obtain the new entry requirement called ETIAS. The Spain ETIAS will be mandatory by 2022, and international travelers must acquire it before arrival in Spain.
The Spain ETIAS will be available soon, but iVisa.com is already working to provide the application. iVisa.com gives a fast, simple, and trustable service.
Continue reading about the Spain ETIAS in the next FAQs.
Frequently Asked Questions (FAQs)
What is an ETIAS?
ETIAS is the European Travel Information and Authorization System. The Spain ETIAS will gather travelers' details that would be useful for the European Union. EU immigration will use the ETIAS's information to assure the European countries stay safe by detecting potential criminals.
Travel to Spain with your ETIAS!
Can I apply for a Spain ETIAS as a citizen of Montenegro?
Yes! Citizens of Montenegro are eligible to apply for a Spain ETIAS. Montenegro is exempt from a Schengen visa. For this reason, Montenegro citizens must get a Spain ETIAS before traveling.
You can do the ETIAS process with iVisa.com!
Is the Spain ETIAS valid for all European countries?
The Spain ETIAS is valid for the 26 states in the Schengen zone. However, not all countries in Europe belong to the Schengen area, so be mindful when choosing what countries you would like to visit.
Confirm what travel documents you need with our Visa Checker. Go for it!
What is the validity of the Spain ETIAS?
The validity of the Spain ETIAS is up to 3 years. Citizens of Montenegro holding a Spain ETIAS can stay a maximum of 90 days out of 180 in the Schengen area.
Explore more about the ETIAS application here.
What info and docs are requested?
The main requirement for the Spain ETIAS is the visitor's personal information. Citizens of Montenegro must complete the form with their name, birthplace, and nationality. Also, they can expect to answer questions about safety, like criminal records, visa rejections, and health conditions.
You should have the following requirements:
A passport scan that must show your photo and details.
An email address that iVisa.com will use to send you the Spain ETIAS.
Payment options, iVisa.com brings you two alternatives, you can choose between a Paypal account or a credit/debit card.
What are the processing times?
Citizens of Montenegro have the chance to select one of the following options:
Standard service, the regular option most of our customers choose.
Rush service, if you have a bigger budget, you can obtain your document faster.
Super rush service in case you need to travel now, then choose the quickest option.
Do you need some help? Get in touch with our support agents!
What is the Spain ETIAS process?
The process has three steps:
Fill out the electronic questionnaire with personal details and choose a waiting period (Standard, Rush, or Super Rush).
Review your details and try not to leave blank spots. Pick a payment method between a credit/debit card or a Paypal account. Attach the passport scan and any other documents required.
Citizens of Montenegro can visit Spain with the ETIAS authorization soon!
Why do I need an email address?
iVisa.com will use the email address detailed in the application to send the Spain ETIAS authorization. Citizens of Montenegro must provide a valid email address so they can receive the ETIAS document safely.
Do my children need a Spain ETIAS?
According to the requirement, all travelers must obtain a Spain ETIAS if they are exempt from a Schengen visa, regardless of age. For this reason, children should get a Spain ETIAS too.
How secure is iVisa.com with the ETIAS process?
Very secure! iVisa.com manages tons of applications from travelers around the world who trust iVisa.com with their travel requirements. In case you are unsure about iVisa.com, check our customers' opinions and confirm iVisa.com is the best platform for your Spain ETIAS.
How can I acquire further information?
Dive into our main page to know more about iVisa.com services. Also, you can contact customer support if you have some questions about the Spain ETIAS procedure.
Citizens of Montenegro can trust iVisa.com with their Spain ETIAS!