If you are visiting Spain soon, then you should stop by Madrid, Spain's capital. Madrid offers plenty of historical sites like Puerta del Sol, a beautiful open space where performers gather every day. Also, don't miss the Royal Palace, the residence of the Spanish monarchy, that has rooms with a vast art collection and precious pieces. Visit Spain and enjoy Madrid soon!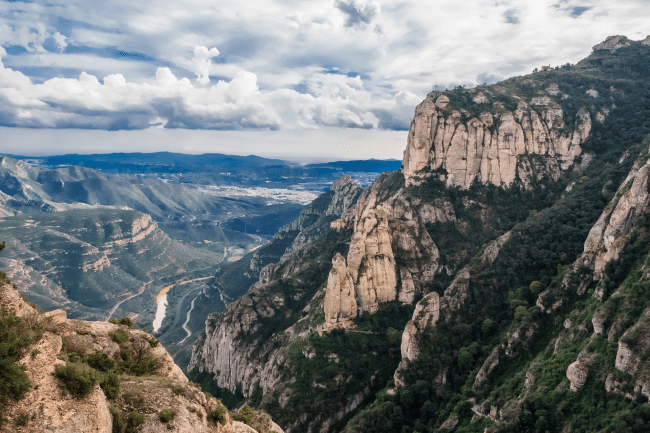 Citizens of Saint Lucia will need the new electronic system called ETIAS if they want to enter Spain. The Spain ETIAS allows entry to all the countries in the Schengen zone.
iVisa is already working on the Spain ETIAS process. Citizens of Saint Lucia will have it soon. iVisa offers a simple, fast, and 100% reliable product.
Keep reading about Spain ETIAS below.
Frequently Asked Questions (FAQs)
What is Spain ETIAS?
ETIAS is an online form that only requires an internet connection and a few minutes to complete the application. ETIAS is the acronym for **European Travel Information and Authorization System
Start the ETIAS application with iVisa!
Is an ETIAS required for Saint Lucia citizens?
Citizens of Saint Lucia need an ETIAS if they want to travel to Spain. Nationalities that don't require a Schengen visa will need a Spain ETIAS. Saint Lucia is among the countries that are exempt from needing a visa to enter the Schengen zone. For this reason, its citizens must get a Spain ETIAS.
Do I need an ETIAS for every country in Europe?
No, the ETIAS is a process from the European Union, which means it's not exclusive to Spain. Citizens of Saint Lucia holding a Spain ETIAS can visit the 26 countries forming the Schengen agreement.
Travelers should carefully select the countries they would like to visit, so they are sure they only need an ETIAS. Try the iVisa Visa Checker and confirm the travel documents you need.
How long is Spain ETIAS valid for?
Spain ETIAS is valid for 3 years since the date of approval. Citizens of Saint Lucia can stay up to 90 days out of 180 in Spain or any Schengen country. Besides, the Spain ETIAS allows multiple entries.
What docs are requested?
Travelers must have the following:
A passport scan showing your details.
A valid email address.
Payment options, iVisa has two methods of payment, use a Paypal account or with a credit/debit card.
As well, citizens of Saint Lucia must provide personal information and safety details like criminal records, medical conditions, visa rejections, and previous trips to war zones, if applicable.
What are the procedure times?
iVisa provides three options to obtain the Spain ETIAS:
Standard option, you can acquire the Spain ETIAS for the lowest fee.
Rush option, when travelers are in a rush and need the authorization sooner.
Super Rush option in case you need the Spain ETIAS in the minimum waiting time.
If you are unsure about something, contact one of our support agents.
How is the Spain ETIAS process?
Citizens of Saint Lucia should go through three steps:
Answer the online form with personal information and pick a processing time (Standard, Rush, or Super Rush).
Review the details and try not to leave blank spots. Select a payment method between a *credit/debit card or a Paypal account**.
Upload the passport scan.
Visit Spain with your ETIAS!
What will I receive in my email?
Saint Lucia citizens will receive the ETIAS authorization from iVisa. iVisa will use the email address in the application to send the Spain ETIAS so regularly check your email inbox.
Once you obtain the document, you must print it so you can show it to the Spanish border control. Remember that your final admission to Spain depends on immigration officials. For this reason, you must keep all the right documents with you at all times.
How secure is iVisa with the Spain ETIAS?
iVisa is not only safe for the Spain ETIAS process but with any other travel requirement. iVisa works tirelessly with the best security standards. Citizens of Saint Lucia can trust iVisa with their Spain ETIAS process.
Review our customers' opinions for more information.
How can I acquire more information?
Travelers can obtain further details on the application page or connect with our customer support team for any doubts. You can also write to help@ivisa.com and get answers to all your questions.
iVisa is your best option! Select our services and travel to Europe soon!
Citizens of Saint Lucia can travel to Spain with iVisa!