Visiting the beautiful islands in Spain is an unforgettable experience. Go to Ibiza and enjoy the fun nightlife atmosphere or visit the peaceful Menorca that has an incredible landscape. If you are looking for beautiful beaches, then head out to the Balearic Islands and the Canary Islands, where the friendly locals will make you want to stay forever. Spain must be a stop during your Eurotrip!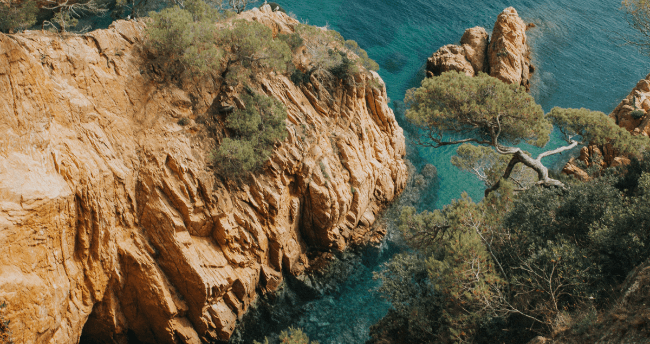 Citizens of Nauru will need a new electronic form to enter Spain that is called ETIAS. The ETIAS is valid not only for Spain but for all the countries in the Schengen zone.
You can relax because iVisa.com is working on the ETIAS process, so you can have it soon. iVisa.com gives you a simple, fast, and 100% trustable service.
Do you want to know more about Spain? Keep reading about Spain ETIAS below.
Frequently Asked Questions (FAQs)
What is Spain ETIAS?
ETIAS is an electronic questionnaire that will be mandatory for international travelers who want to visit Spain. ETIAS is the acronym for European Travel Information and Authorization System.
The European Union is implementing the Spain ETIAS due to safety reasons. High crime rates and irregular immigration are pushing the EU immigration to create mechanisms such as ETIAS, that will detect potential threats to the European countries.
Keep exploring the ETIAS application with iVisa.com!
Is an ETIAS required for Nauru citizens?
Citizens of Nauru need an ETIAS before arriving in Spain. Travelers who don't require a visa to visit the Schengen zone have to obtain an ETIAS. Nauru is one of the countries that don't need a Schengen visa. For this reason, its citizens will need to apply for a Spain ETIAS.
Is the ETIAS only valid for Spain?
No, citizens of Nauru who have acquired a Spain ETIAS can access the 26 countries in the Schengen zone. In case they are unsure which countries are Schengen, they can try the iVisa.com Visa Checker and confirm the travel documents they need. iVisa.com can help you with the Spain ETIAS or any other travel requirement.
If you have some questions, contact iVisa.com support agents.
How long is Spain ETIAS valid?
Spain ETIAS is valid for up to 3 years since the issued date. You can stay up to 90 days within a 6-month period in Spain or any Schengen country. As well, the Spain ETIAS allows multiple entries.
What docs are requested?
Citizens of Nauru should have the following:
A passport scan showing personal info and photo. A valid email address so iVisa.com can send out your ETIAS. Payment methods, iVisa.com has two options for payment, pay with a Paypal account or with a credit/debit card.
Also, they should complete personal details and trip information. The immigration authorities could ask for information about criminal records, travel history, and health conditions.
What are the procedure times and fees?
Citizens of Nauru can obtain the Spain ETIAS with the next processing services:
Standard option, the most affordable alternative to get the Spain ETIAS.
Rush option, the iVisa.com team will work faster in the ETIAS requirement.
Super Rush option when you need the Spain ETIAS as soon as possible.
Do you need some help deciding which option is the best for you? Then contact us! We will help you with your ETIAS process!
How is the Spain ETIAS process?
Citizens of Nauru must complete the next steps:
Answer the questions in the electronic form with truthful information. Then pick a processing period.
Check your information and correct any mistakes. Select a payment method between a *credit/debit card or a Paypal account**.
Attach the documents required, such as the passport scan.
Go to Spain with your ETIAS!
What will I receive in my email?
Nauru citizens will receive the Spain ETIAS authorization in their email inbox. They must give a valid email address, so they receive the document safely. The Spanish border control will request the Spain ETIAS upon arrival, so make sure to have it when traveling.
How safe is iVisa.com with the ETIAS?
iVisa.com is 100% safe! Citizens of Nauru can trust iVisa.com with the ETIAS process as we work with the best security guidelines.
Read our clients' opinions for further information.
How can I get more details?
You can have more information on iVisa.com main page or connect with our customer support team for any doubts you may have.
Don't waste any more time! You can travel to Spain with ETIAS!