Spain has opened its borders to all European Union states just in time for summer. This high season for international tourism in Spain could not be missed and in order to continue the economic recovery, the country is giving the opportunity to small groups of countries to enter its territory with some caution. Citizens of Ireland, as they are part of the EU, have the chance to enter Spain but taking into consideration an important health protocol, the requirement of a Health Control Form.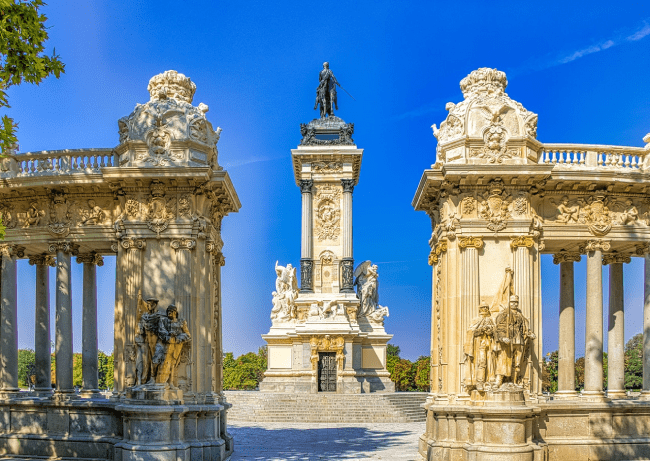 As we continue to see the coronavirus still present all over the world, it is imperative to put in place health procedures for international visitors, in this case for citizens of Ireland. Spain is not holding back its safety measures and is requesting a Health Control Form as an essential document to assure your secure entrance to the country.
Putting further controls to your entry to Spain might seem so hard to follow but with iVisa.com, we make it easy. Apply with us for your Health Control Form and let us help you!
Continue on reading to find more information about Health Control Form for citizens of Ireland.
Frequently Asked Questions (FAQs)
I'm an Irish citizen, do I need a Health Control Form?
Yes! As an Irish citizen entering Spain, you need to get all the documents requested by the Spanish government for a smooth entry. We are all aware the coronavirus pandemic keeps on spreading and authorities are trying their best to control the virus without limiting visitors from Ireland to get to the country. You just need to get your Health Control Form ready before arrival to satisfy the government request and enjoy your journey.
Do I need a COVID vaccine or vaccination certificate to enter Spain?
Yes, Spain has been taking steps to restore travel within its borders. If you are coming from a high-risk country, in order to enter Spain, you'll need to display your COVID vaccine passport or vaccination certificate.
Accepted vaccines are Pfizer, AstraZeneca, Moderna, Janssen, Vero Cell, and Sinovac. You are considered vaccinated if all doses of a vaccine against SARS-Cov-2 have been administered for at least two weeks before traveling.
Do I need a COVID-19 test to enter Spain?
All fully vaccinated travelers can enter Spain for tourism purposes without any testing requirements (except arrivals from Brazil or South Africa).
Travelers coming from countries that are not on the high-risk list can enter Spain for tourism purposes without any testing requirements (most of the EU & Australia, Bosnia and Herzegovina, Canada, China, Jordan, New Zealand, Qatar, Moldova, Saudi Arabia, Singapore, South Korea, Ukraine, Uruguay, Hong Kong, Macao, Taiwan).

Travelers coming from the UK can enter Spain for tourism purposes with proof of vaccination or a negative PCR test result taken 72 hours before arrival.

Unvaccinated travelers coming from high-risk countries are required to have a negative PCR test result taken 72 hours before arrival OR a rapid antigen test result from a test taken a maximum of 48 hours before arrival. They can only travel for certain important purposes only.
Do I need to quarantine when I get to Spain?
There are no quarantine requirements in Spain, but check the testing FAQ to find out more about testing requirements.
Which countries are considered to be high risk?
High-risk EEC countries: Austria, Belgium, Bulgaria, Croatia, Cyprus, Czechia, Denmark, Estonia, Finland, France, Germany, Greece, Hungary, Iceland, Ireland, Italy, Latvia, Lithuania, Luxembourg, Norway, Poland, Portugal, Romania, Slovakia, Slovenia, Sweden, Netherlands

Third countries: All countries

Exceptions (not high risk): Australia, Canada, China, Chile, Jordan, Kuwait, New Zealand, Qatar, Rwanda, Saudi Arabia, Singapore, South Korea, Ukraine, Uruguay, Hong Kong, Macao, Taiwan
Do I need to give lots of information about this process?
No, we will just request very basic information about you and your trip, iVisa.com makes sure to asks for simple details that won't take you that long to complete.
Provide us with your passport scan with a clear view of your photo and personal information.
Use an email address that you know is checked regularly.
Get a payment method, as everything is online you can choose between paying with Paypal or use your credit/debit cards.
What will I receive in my email?
First of all, confirm your email is valid so our answer doesn't get lost. Once you receive an email from iVisa.com you will have your document ready before your trip. At your arrival at any Spanish airport of your preference, please show your document to the people in charge of your entrance. The Health Control Form with iVisa.com has been designed to save you time while entering Spain.
What about the time to process my application?
Maybe your trip is very soon or in like a month? We will give you three options to choose from.
Standard process:

USD 20.00

-

24 hours

.
Rush process:

USD 35.00

-

4 hours

.
Super rush process:

USD 60.00

-

30 minutes

.
Not sure what service to choose from? Contact our customer agents to help you decide!
What steps are there for Irish citizens?
Your Health Control Form is around the corner following the three simple steps that we detail next:
Write down all the information requested in our form. Pick a time to have your document ready.
Look over your information to correct any mistakes. Pay by choosing a credit/debit card or Paypal.
Attach the scan of your passport and submit the online form.
As we said, it is as easy as it looks. Just relax and make your application now!
Is it safe to apply with iVisa.com?
Of course! Years of experience have given us the confidence to process all classes of applications with the assurance of our previous users. You get to see all our reviews and judge by yourself. Although we work with official information from governments all around the world, we don't have any direct attachments to the Spanish government.
Where can I acquire additional information?
You can chat with our support service team, this group of specialized professionals want to help you get through this process at your own pace. Don't hesitate to contact them or if you feel confident to start your Health Control Form now, just go here and begin now!