In the past few months, the European Union has tightened the travel restrictions between the countries in order to stop the spread of coronavirus. As we enter a more controlled phase of the pandemic, some countries, like Spain, are giving further permission to some countries to enter its land. Of course, this is done under a strict health control requirement which fundamentally asks for a Health Control Form from every international travel, such as citizens from the United Kingdom.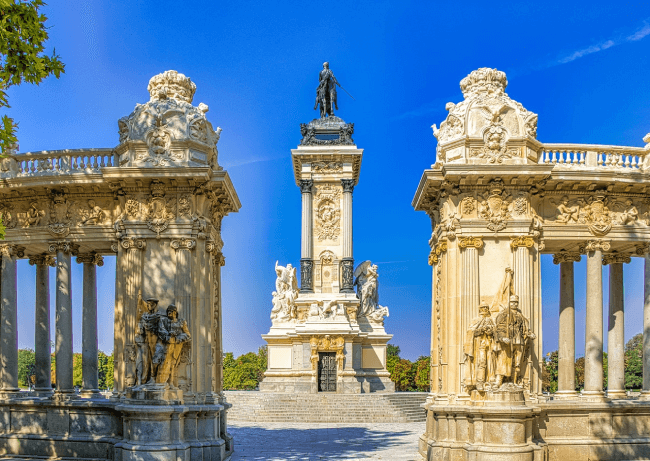 Although coronavirus hasn't stop anywhere in the world, countries are establishing new health protocols to ensure the income of international travelers. In this case, the Spanish government is admitting citizens from the United Kingdom with a Health Control Form, this is a mandatory document that will be requested upon arrival.
We are sure you want to get to the Spanish beaches and enjoy a true summer in this country, so don't think it any longer and get your chance to visit now!
Start your journey by applying here for your Health Control Form!
Frequently Asked Questions (FAQs) by citizens of the United Kingdom
What documents is Spain requesting for UK citizens during coronavirus?
UK citizens must follow through all the health requirements mandated by the Spanish government in order to enjoy their holiday. Currently, citizens from the UK need to fill out a Health Control Form stating personal information and details about their trip. This Health Control Form is extremely important for your entry to Spain during coronavirus, there are no exceptions for UK citizens. This protocol gives Spain a full knowledge of their voyagers whereabouts and allows them to stop the increase of COVID-19 cases.
Do I need a COVID vaccine or vaccination certificate to enter Spain?
Yes, Spain has been taking steps to restore travel within its borders. If you are coming from a high-risk country, in order to enter Spain, you'll need to display your COVID vaccine passport or vaccination certificate.
Accepted vaccines are Pfizer, AstraZeneca, Moderna, Janssen, Vero Cell, and Sinovac. You are considered vaccinated if all doses of a vaccine against SARS-Cov-2 have been administered for at least two weeks before traveling.
Do I need a COVID-19 test to enter Spain?
All fully vaccinated travelers can enter Spain for tourism purposes without any testing requirements.
Travelers coming from countries that are not on the high-risk list can enter Spain for tourism purposes without any testing requirements: Australia, Bosnia and Herzegovina, Canada, China, Jordan, New Zealand, Qatar, Moldova, Saudi Arabia, Singapore, South Korea, Ukraine, Uruguay, Hong Kong, Macao, Taiwan

Travelers coming from the UK can enter Spain for tourism purposes with proof of vaccination or a negative PCR test result taken 72 hours before arrival.

Unvaccinated travelers coming from high-risk countries are required to have a negative PCR test result taken 72 hours before arrival OR a rapid antigen test result from a test taken a maximum of 48 hours before arrival. They can only travel for certain important purposes only.
Do I need to quarantine when I get to Spain?
There are no quarantine requirements in Spain, but check the testing FAQ to find out more about testing requirements.
Which countries are considered to be high risk?
High-risk EEC countries: Austria, Belgium, Bulgaria, Croatia, Cyprus, Czechia, Denmark, Estonia, Finland, France, Germany, Greece, Hungary, Iceland, Ireland, Italy, Latvia, Liechtenstein, Lithuania, Luxembourg, Malta, Norway, Poland, Portugal, Romania, Slovakia, Slovenia, Sweden, Netherlands

Third countries: All countries

Exceptions (not high risk): Argentina, Australia, Bahrain, Canada, China, Chile, Colombia, Indonesia, Jordan, Kuwait, Namibia, New Zealand, Peru, Qatar, Rwanda, Saudi Arabia, South Korea, UAE, Uruguay, Hong Kong, Macao, Taiwan
What information iVisa.com needs for my application?
As we want to complete your Health Control Form soon, we will request the following:
You need to scan your passport showing personal details and your picture.
Provide us with a valid email that you need to check regularly for our response.
Elect a payment method, we use a Paypal account and credit/debit cards.
What type of response will I receive in my email?
After you have successfully submitted your application, we will work on your requirement and finalize it by sending you an email with your document ready. It is as easy as it sounds and you will just need a few minutes to complete your Health Control Form. When you get to Spain, have your document ready to show airport officials. We promise you a fast entry with zero inconveniences from your Health Control Form.
I want to have my Health Control Form ASAP, how long do I need to wait?
As many of our customers, we know time is so significant for you. For this reason, we put forward three services with different processing times so you get to decide the one that fits you:
Standard:

USD 20.00

-

24 hours

.
Rush:

USD 35.00

-

4 hours

.
Super rush:

USD 60.00

-

30 minutes

.
Get your Health Control Form by applying here.
Which steps should I follow as a UK citizen?
3 steps is all you need to get your Health Control Form. We want you to have more time to plan your trip to Spain and check on the cool places you want to visit, that's why our process is so simple and fast.
Firstly: fill all your personal and trip information requested on the online form. Choose how long you want to wait for your requirement to process.
Secondly: make sure your information is accurate and think about how you will pay either with credit/debit card or with a Paypal account.
Thirdly: annex your passport scan with a visible image and hit the submit button.
Not sure about the steps? That's ok! Our expert team will manage to help you through the process and advise you with any of your questions. Continue by applying now and getting your Health Control Form ready.
How do I know if the process is secure?
iVisa.com is committed to working with protected systems that will safeguard your information and provide you with the highest quality service. Don't forget that iVisa.com doesn't work directly with the Spanish government but is very knowledgeable of all types of travel procedures such as Health Declarations. Our customers share their views in this section so you can evaluate their options further.
I have more questions, where do I go to get answers?
Your questions can be answered by our amazing customer service team. They know what you need and we are sure they will find the best way to help you. Trust us with your requirement so you can enjoy a safe trip to Spain.
Apply for your Health Declaration and travel today!