Spain is an exciting and vibrant country offering varied landscapes to explore. Its exciting cuisine and nightlife make it a popular holiday destination. The country is culturally and geographically diverse and offers an unlimited choice of activities to enjoy it. Football might be the all time favourite sport but equally important is the legendary siesta too! Do read further to get more information on how you can get a Spain ETIAS as a Citizen of Argentina.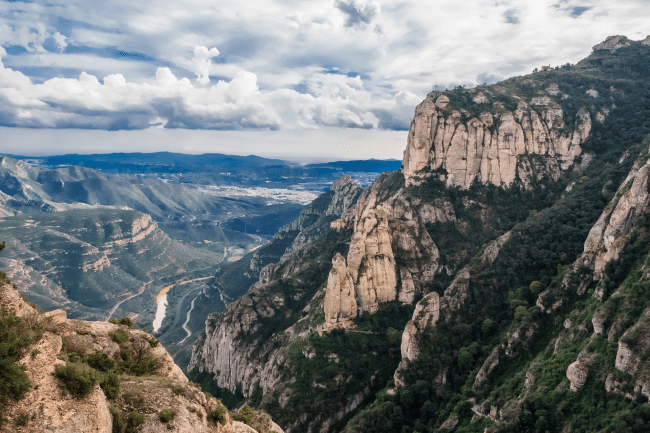 Sip your Maté while you go through our information below that will help you plan your much anticipated trip to Spain. All the information required is provided below for you to understand how to fill out iVisa.com's Spain ETIAS application form. Scroll down now!
Frequently Asked Questions
DO I NEED AN ETIAS TO ENTER SPAIN?
From 2022 onwards, yes! The EU and Spain have come up with a new authorization scheme which will require non-Europeans to apply online to get it, instead of the usual crowded visa procedures. To make things simpler, iVisa.com has created a simple and easy Spain ETIAS for Citizens of Argentina!
The scheme has been named the "European Travel and Information Authorisation System" or ETIAS and as citizen of Argentina, you would require an ETIAS to visit Spain. Read on to understand how you can get the iVisa.com application form.
ARE THERE ANY SPECIFIC DOCUMENTS I'LL NEED TO ARRANGE?
Apart from the basic stuff about your contact information, travel and criminal (if any) history, which is only to strengthen procedures and address security concerns of tourists, the only other details you will need to provide are a scanned passport, a soft copy of your photo and your e-mail address that you check frequently.
P.S. Try using iVisa.com photos to get the best photos for your application!
WHAT IS THE PROCESS TO GET THE SPAIN ETIAS APPLICATION?
It is a very simplified process, iVisa.com will help you through these 3 simple steps required to obtain it, as shown below:
STEP (A1), collect and upload your documents and fill out the details we just mentioned above into the form
STEP (A2), check whether the info you typed in is correct
STEP (A3), if your info looks correct, simply use your credit/debit card/Paypal account to pay and submit.
Click here to see Spain ETIAS for Citizens of Argentina.
CAN I EXPECT A PROCESSING TIME AND WHAT IS THE RELATED PRICE?
Here given below are the details of information required to help you understand the 3 types of prices and the processing time:
OPTION I: The "Standard" option has the lowest pricing and the general process time OPTION II: The "Rush" option allows you to get a faster process for a higher price OPTION III: The "Super-Rush" option gets you the fastest process that will be kept on priority for the highest price of the 3
You should get started right away! Fill out the Spain ETIAS for Citizens of Argentina.
IS GETTING THE ETIAS FROM IVISA.COM A RELIABLE METHOD?
Without a doubt ! iVisa.com maintains a regularly updated online travel procedure compliance and makes sure it is followed strictly. We have technologically advanced systems in place to protect your private data. The Spain ETIAS for Citizens of Argentina is created to quicken the arduous process of filling out online applications.
Check out our client reviews to see what their experiences have been about this!
HOW DO I GET FURTHER INFORMATION IF REQUIRED? WHERE DO I GET IT?
You are in the right place for you to get all the information you would possibly need! iVisa.com and the support team will be at hand to help you with any information you need, so contact us any time!
After all the necessary travel related documents are complete and ready, all that needs to be done is get packed and get on the first flight. Exotic and exciting Spain awaits! Apply now for your Spain ETIAS for Citizens of Argentina.