Spain has taken further steps to keep on controlling the spread of coronavirus and now they are reinforcing a few health guidelines for incoming travelers. Spain is very well-known for being a summer destination and COVID-19 will not stop them to welcome international visitors like every year. However, 2020 will be different as now tourists need to go through a specific process established as Health Control Form.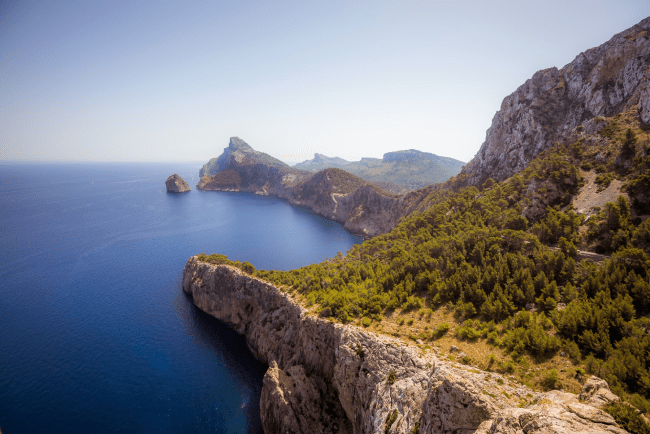 On the other hand, Spain has also selected a group of eligible countries to enter its territory. This is another health measure in which COVID-19 low-risk countries are more likely to have permission to enter Spanish land. Authorizing less population to visit Spain also gives the opportunity to control the spread of the virus.
In general, Spain wants to keep incoming travelers and the population safe, for this reason, you must obtain the Health Control Form. Luckily, we can help you with this process if you apply with iVisa.com. We specialize in this process to provide you with a fast, simple, and reliable service.
We are sure you have tons of questions about the Health Control Form and we are here to help you with that. Our FAQs will have all the details about this process, keep on reading!
Frequently Asked Questions (FAQs) about the Spain Health Control Form
Why do I need to get a Health Control Form in Spain?
As we continue to fight coronavirus we are certain you want to continue traveling safely. For that reason, Spain has created the Health Control Form which will function as a tool to control passengers' information. This document must be with you when entering Spain, as it will definitely be requested at the airport.
Make sure you have your Health Control Form today.
Which countries are considered to be high risk?
High-risk EEC countries: Austria, Belgium, Bulgaria, Croatia, Cyprus, Czechia, Denmark, Estonia, Finland, France, Germany, Greece, Hungary, Iceland, Ireland, Italy, Latvia, Liechtenstein, Lithuania, Luxembourg, Malta, Norway, Poland, Portugal, Romania, Slovakia, Slovenia, Sweden, Netherlands

Third countries: All countries

Exceptions (not high risk): Argentina, Australia, Bahrain, Canada, China, Chile, Colombia, Indonesia, Jordan, Kuwait, Namibia, New Zealand, Peru, Qatar, Rwanda, Saudi Arabia, South Korea, UAE, Uruguay, Hong Kong, Macao, Taiwan
Do I need a COVID vaccine or vaccination certificate to enter Spain?
Yes, Spain has been taking steps to restore travel within its borders. If you are coming from a high-risk country, in order to enter Spain, you'll need to display your COVID vaccine passport or vaccination certificate.
Accepted vaccines are Pfizer, AstraZeneca, Moderna, Janssen, Vero Cell, and Sinovac.
Since information may change quickly, we advise you to follow up on the latest Spain travel updates and/or contact your local embassy.
Do I need a COVID-19 test to enter Spain?
All fully vaccinated travelers can enter Spain for tourism purposes without any testing requirements.
Travelers coming from countries that are not on the high-risk list can enter Spain for tourism purposes without any testing requirements: Albania, Armenia, Australia, Azerbaijan, Bosnia and Herzegovina, Brunei, Canada, China, Japan, Jordan, New Zealand, Qatar, Moldova, Saudi Arabia, Serbia, Singapore, South Korea, Ukraine, Hong Kong, Macao and Taiwan

Travelers coming from the UK can enter Spain for tourism purposes with proof of vaccination or a negative PCR test result taken 72 hours before arrival.

Unvaccinated travelers coming from high-risk countries are required to have a negative PCR test result taken 72 hours before arrival OR a rapid antigen test result from a test taken a maximum of 48 hours before arrival. They can only travel for certain important purposes only.
Do I need to quarantine when I get to Spain?
There are no quarantine requirements in Spain, but check the testing FAQ to find out more about testing requirements.
I want to start the process, what information do I need?
The Health Control Form is a simple questionnaire with iVisa.com. It will ask for essential information about your health and trip. Besides, we will solicit from you:
Your passport: scan the main page where we can see your photo and personal details.
An email address: use a valid email address to get your final document.
Get Payment: iVisa.com charges a minimum fee for your application which you can easily pay by Paypal or credit/debit card.
What document will I get in my email?
Check your email for your Health Control Form. Once we reviewed your application and finish with the process, we will send you a confirmation email with the documentation you need. Please, have this information close to you when entering Spain as you will have to show it as soon as you arrive.
Apply here and let us handle it now!
Which processing times do you have?
We offer you three processing times and iVisa.com fees will go accordingly to each option:
Standard service:

USD 20.00

-

24 hours

.
Rush service:

USD 35.00

-

4 hours

.
Super rush service:

USD 60.00

-

30 minutes

.
What steps should I follow to have my Health Control Form?
We offer you a 3-step procedure to have your requirement ready very soon. We will make it very easy for you and if you have any questions you can contact our customer agents. Our steps are:
First complete our questionnaire with information about your trip to Spain.
Second confirm the information is correct and select how you will pay. Use a credit/debit card or a Paypal account.
Third attach your passport scan and finalize the form.
The Health Control Form is an easy process, get yours by applying here.
How secure is to request with iVisa.com?
We know online forms might seem unreliable but we work towards excellence in iVisa.com and we can state your information and application will be done in the most effective and secure way. We recommend you to check on our customers reviews to decide now for iVisa.com.
I still have some doubts, where can I acquire more details?
We have a fabulous customer service team specialized in all types of travel applications and they will be glad to guide you through the process of your Health Control Form.
Don't hesitate and get your Health Control Form with us!