Spain is a famous country located in the Iberic Peninsula in Southern Europe. This magnificent nation offers all of its visitors the best beaches in the Old Continent and spectacular scenery where you can take that selfie that you have always wanted. There's also breathtaking architecture that mixes the baroque with modern art. And let's not forget its incredible cities such as Madrid, the cosmopolitan capital, or Barcelona with its Catalonian culture.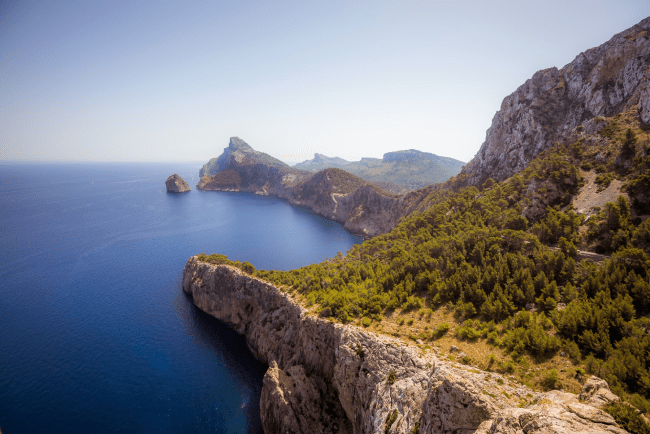 There are plenty of reasons you should explore one of the most excellent and most popular countries in Europe. Before you take your suitcase to pack up and go, you should know the new restrictions that the European Union has announced to Timorese citizens. By the end of 2022, all Timor citizens will have to apply for an ETIAS to enter the Schengen zone. That includes Spain. You can obtain it online through the official website, but it will take more than expected. On the other side, if you do with iVisa.com, you won't have to fill those long questionnaires and attach a long list of documents. We will do everything for you while you relax on your sofa.
If you want to learn more about this new document that will be required soon, and how you can save some time and effort using iVisa.com, we advise you to read this article. You won't regret it!
Frequently Asked Questions
What is the ETIAS, and why do I need one?
The ETIAS stands for European Travel Information and Authorization System. It is an electronic document that the European Union is implementing to strengthen the security of the region. Its final purpose is to identify any possible risks inside their borders.
It will be required not only by Timor citizens but also by citizens of sixty eligible countries that now count on visa exemption. The ETIAS will have a validity of up to three years for 90 day trips. From late 2022, you will have to apply for an ETIAS to visit any country of the Schengen Area.
What is the difference between the ETIAS and the Schengen Visa?
The main difference between these two is the purpose of it, and to whom it is destined. The ETIAS is a travel authorization, and it works as a visa waiver. Only those nations that count on a visa exemption agreement are the only ones who can apply for it. Besides, the ETIAS will be obtained online.
On the other side, the Schengen Visa is a document required by countries that do not reckon with a visa exemption. In order to acquire it, you will have to present many requirements for the embassy.
What are the documents that we need for the ETIAS?
The documents that you will need for the ETIAS may change from time to time since the European Union has not released it. However, if you decide to use iVisa.com for this process, you need to know that you will not require more than these documents:
Your passport.
Your email address.
Your credit/debit card or a Paypal account.
As you can see here, you will not need anything else more than these essential docs. You still have the option to do it by yourself, but you might need more things to present to obtain it. This is why we suggest you use iVisa.com. We work hard to help you to get your ETIAS without hesitation.
Do you want to start already? Then click here, and iVisa.com will help you with it!
What processing options and prices do iVisa.com offer?
The ETIAS official price has not been deployed yet since it is being developed by the E.U. Fortunately, iVisa.com has designed different alternatives that will depend on your needs. These are:
Standard Processing Option: It is the most affordable alternative, but it might take more time.
Rush Processing Option: It's a faster option, yet it may cost more.
Super Rush Processing Option: You receive your ETIAS almost immediately, but you will have to pay more.
How is the process with iVisa.com?
Remember that you can obtain your ETIAS by yourself, but you will have to follow extra steps with the lengthy application forms and other required documents. If you want to use iVisa.com, you need to know that we have created a simple way to get your doc. You will only have three steps to follow. These are:
First, complete a short questionnaire about yourself here, and choose the preferred processing option.
Second, double-check your information and proceed with the payment.
Third, attach the required documents and submit them.
As you can see, it will not take you more than ten minutes to do so. If you have any problem or questions while doing the process, you can contact us.
Is it secure to use iVisa.com?
It is entirely safe! You can trust us since our satisfied clients have given us the best reviews. We are a travel agency that counts on the best crew to help you get your ETIAS.
Can I get in touch with you if I have further questions?
Indeed, our agents are there to answer any questions, inquiries, or doubts you might have. You can also contact us at [email protected]