Spain is a country located in the Iberic Peninsula, together with Portugal. It is well-known for its cultural and historical inheritance observed in the flamenco, its friendly citizens, its beautiful baroque and modern architecture, and it's delicious food. Cities such as Madrid, a cosmopolitan capital, or Barcelona with its Catalonian inheritance, are waiting to be discovered.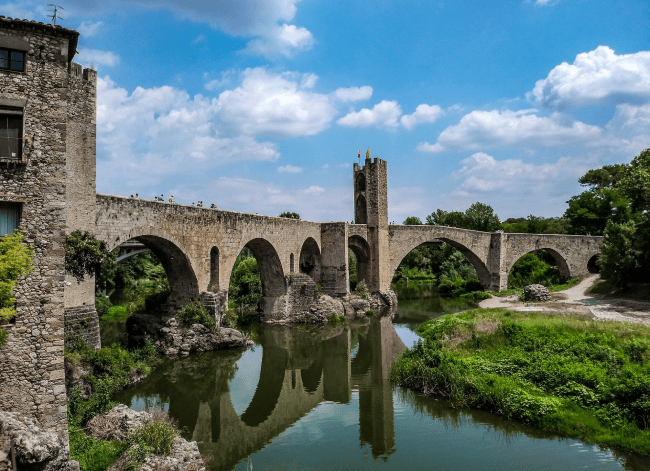 There are many reasons why you should visit this wonderful and fascinating nation, yet you have to know the new immigration measurements that have been taken by the European Union. By the end of 2022, all Trinidad and Tobago citizens will have to obtain an ETIAS to visit the Schengen Zone, including Spain. You need to know that this document will be acquired online on the official website by yourself. However, it will take more time than expected since you will have to fill long questionnaires and attach as many documents as possible. That is why we advise you to use iVisa.com, where you will save time and effort while you stay on your sofa.
If you want to learn more about this new document that will be required soon and how you can save time and effort with iVisa.com, then you should read this article.
Frequently Asked Questions
What is the ETIAS, and why is it important?
The ETIAS visa waiver is an electronic document developed by the European Union to strengthen the Schengen Union's security. Its goal to detect any possible risks coming from the visitors. It will also help them to quickly identify most tourists that now visit the region.
As you read before, the ETIAS has not been launched yet by the official government, so if you visit Spain right now, you will only have to present your passport. However, from late 2022, you will have to show your ETIAS before entering the country.
Is the ETIAS the same as the Schengen Visa?
No, it is not the same. The ETIAS is obtained online, and it is only for sixty eligible countries that are now exempted from presenting any visa. It is only to identify most tourists that enter the Schengen Zone. On the other side of the coin, the Schengen Visa is a document required for the countries that do not count on a visa exemption agreement. You should present your documents directly to the embassy.
What is the required documentation for the ETIAS?
In order to apply for the ETIAS with iVisa.com, you won't need a long list of docs to attach. Instead, we will only ask you for three essential documents that are not difficult to find. All you will need is:
Your passport.
Your email address.
Your debit/credit card or a Paypal account.
As you can see here, iVisa.com has simplified most of the process to obtain your ETIAS. You still have the option to do it by yourself, but keep in mind that you will also be required to attach more documents while you do it. It is a process that may be time-consuming. iVisa.com does all the paperwork for you while you only wait for it.
Have you decided to save time and effort with iVisa.com? Then click here.
What processing options and fees does iVisa.com offer for this procedure?
The European Union has not launched the ETIAS yet, so it might be hard for us to tell the official prices for this document. Fortunately, iVisa.com has prepared three different options to choose from, depending on your needs. These are:
Standard Processing Option: It is the most affordable alternative, but it might take more time.
Rush Processing Option: It's a fast option, yet it may cost more.
Super Rush Processing Option: You receive your ETIAS almost immediately, but you will have to pay more.
How is the process with iVisa.com?
As you read below, you still can do this procedure on your own, yet you will have to follow extra steps that you may want to avoid if you use iVisa.com. We have created a non-complicated and easy-to-follow procedure that will help you to obtain your ETIAS without any problem. These are:
First, complete a short questionnaire about yourself here, and choose the preferred processing option.
Second, double-check your information and proceed with the payment.
Third, attach the required documents and submit them.
Bear in mind that if you have questions while doing this process, you can contact us at any time.
Is it safe to use iVisa.com?
It is safe, indeed! Our platform counts on the best security system that will protect your information from third-parties. If you still have doubts about our services, you can check our reviews from our satisfied clients.
Can I get in touch with you if I have further questions?
For sure! Our agents will help you to answer any questions or doubts that you may have. The best part is that you can contact us at any time.