If you want to try some authentic paella, then you need to visit Valencia in Spain. Go to the restaurants down by the beach and enjoy the classic Spanish dish with some Agua de Valencia, an over-the-top cocktail. Also, visit the City of Arts and Sciences and transport yourself to a futuristic world. Spain has so much to offer, so start packing your bags!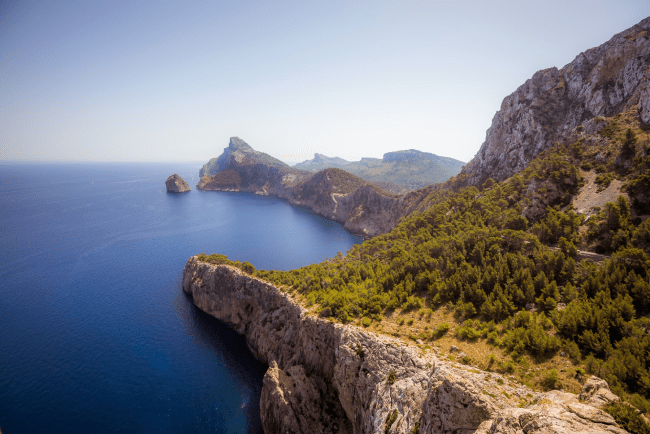 Citizens of Mexico who are thinking of visiting Spain have to apply for ETIAS. The Spain ETIAS is an electronic system that will better control incoming visitors to the Schengen zone.
iVisa.com is already familiar with Spain ETIAS, and we are working to bring you a fast, simple, and reliable service.
Get more information in the following lines.
Frequently Asked Questions
What is ETIAS?
ETIAS refers to the European Travel Information and Authorization System. The Spain ETIAS is an electronic form that will be mandatory for travelers who don't need a Schengen visa to visit Spain.
Explore further the ETIAS application with iVisa.com!
I'm a citizen of Mexico. Should I apply for a Spain ETIAS?
Yes! Citizens of Mexico need to acquire a Spain ETIAS before traveling. Mexico is among the countries that don't need a visa to travel to the Schengen zone. For this reason, citizens of Mexico must have a Spain ETIAS.
Can I travel to other countries with Spain ETIAS?
The ETIAS gives you access to Spain and all the states in the Schengen zone. In case you are unsure whether you need an ETIAS or another document to travel to Europe, try iVisa.com Visa Checker and get your doubts solved.
How long is Spain ETIAS valid?
The Spain ETIAS authorization is valid for up to 3 years from the issue date. Citizens of Mexico can enter Spain and stay a maximum of 90 days in a 180-day period. Also, the Spain ETIAS is a multiple entry document.
What info is requested?
The online form will request personal details like name, address, phone number, education, and nationality. Besides, the EU authorities could demand information about criminal history, health records, and visa denials, if applicable.
Citizens of Mexico should have the following:
Passport scan with a clear view of the photo and info.
A valid email address.
Payment options, iVisa.com has a minimum fee to process the ETIAS requirement. You can pay it with a Paypal account or use a credit/debit card.
What are the processing times to obtain the Spain ETIAS?
Citizens of Mexico can choose between three services:
Standard processing service when you can wait a moderate period.
Rush processing service, in case you need the ETIAS document faster.
Super Rush processing service, if you are willing to pay the highest fee, you can obtain the Spain ETIAS with a minimum waiting time.
The Spain ETIAS is easy to get. Check the application here.
What is the Spain ETIAS procedure?
Citizens of Mexico can get the Spain ETIAS with these simple steps:
Complete the information required in the online form and select an option for your waiting time, according to your needs.
Review the data in the form and complete any missing information. Proceed to pay with a credit/debit card or with Paypal.
Attach your passport scan.
How will I receive the Spain ETIAS?
During the application, you will have to provide a valid email address that iVisa.com will use to send you the Spain ETIAS authorization. Once you receive the document, print it, and have it with you when entering Spain. We are sure the Spanish immigration officers will request it.
I'm traveling with children, do they need a Spain ETIAS?
Yes! Children need to acquire a Spain ETIAS if they have a nationality that is exempt from a Schengen visa. Citizens of Mexico will need to comply with the guideline for their children.
How secure is iVisa.com?
100% safe. Citizens of Mexico can trust iVisa.com with their ETIAS process, as plenty of travelers around the world have done it. iVisa.com is a trustable company that works with the highest security standards.
Read our customers' comments to confirm iVisa.com has excellent reviews.
I have some questions. Where can I acquire further details?
Don't worry! iVisa.com is here to help you!
Contact our support agents who are available 24/7 with any questions you may have. You can also explore iVisa.com main page for more details about iVisa services.
Apply now and start your journey with iVisa.com! Citizens of Mexico can travel to Spain with iVisa.com!