With the rising cases of Coronavirus all over the world, it is important to follow all the precautions and rules as advised by the government. One of those important instructions is to get tested if you are having any COVID-19 symptoms or you have come in contact with someone who has tested positive for COVID-19. You can find free PCR testing Barcelona, Spain at every public health care service center. But you need to fulfill certain requirements. If you are a citizen of Spain and planning to visit other countries, you should perform PCR testing in Barcelona, Spain before leaving for the country. You can check for visa eligibility using Visa Checker Tool before planning a trip.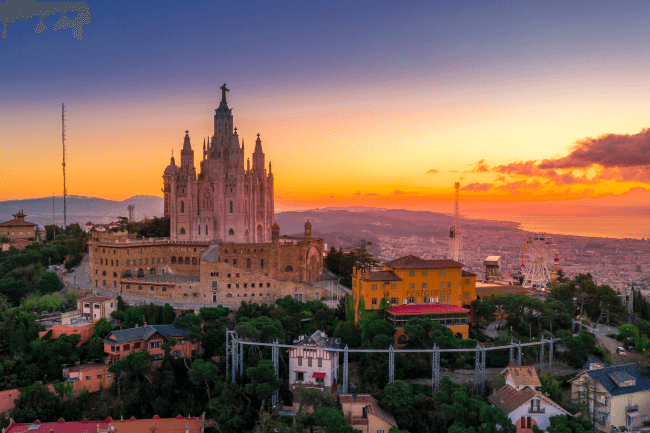 You should also fill a Health Declaration Form for the country where you are traveling considering the current pandemic. Submitting a Health Declaration Form with PCR testing Barcelona, Spain allows you to enter the country without any hassle.
How can I get a PCR test in Barcelona, Spain?
Planning to get tested for COVID-19, you must know how you can get PCR testing Barcelona, Spain.
From Private Laboratories: For traveling purposes, you can opt for a private clinic or laboratory to get PCR testing Barcelona, Spain. You can get paid service there, but you will get test results quickly. You can get your test done without any prior appointment. Also, there is no need for any prescription to get tested in a private clinic. You can inquire about the nearest laboratory by visiting the nearest drugstore to your location.
From Public Health Center: If you wish to get free services for PCR testing Barcelona, Spain, you must meet certain requirements. You should have a high temperature or other COVID symptoms or any contact with COVID positive person or have your European Health Insurance Card.
You can get plenty of options for getting tested for COVID-19 in Barcelona if you are planning to travel to other countries. Considering the surge in COVID cases, every country is now accepting those travelers who present a negative test report for Coronavirus upon arrival.
Do I need a COVID vaccine or vaccination certificate to enter Spain?
No, you don't. COVID vaccine or vaccination certificates are not required to enter Spain. However, non-EU/Schengen travelers must show one of the following upon entry to this country:
Proof of vaccination. Accepted vaccines are Pfizer, AstraZeneca, Moderna, Janssen, Sinopharm, and Sinovac. You are considered vaccinated if all doses of a vaccine against SARS-Cov-2 have been administered for at least two weeks before traveling.
A PCR taken within 72 hours prior to departure, or an antigen test taken within 24 hours prior to departure or;
Proof of recovery from COVID-19 in the last 6 months.
Do I need a COVID-19 test to enter Spain?
COVID test prior to arrival: PCR within 72 hours or antigen within 24 hours for unvaccinated travelers.
COVID test exemptions: Children under 12, fully vaccinated travelers, and EU/Schengen countries.
PCR testing for travelers from Spain
If you are a Spanish citizen and traveling to other countries, you will need a negative test report for Coronavirus before leaving the country. Most countries accept the test performed seventy-two hours prior to the departure. You must also have to perform a test for Coronavirus upon arrival to the destination country. Utilizing the free services for traveling purposes is not acceptable. You can take an appointment for testing at the airport terminal or through drive-through testing sites. You can also get your testing kit through mail and drop it at your nearest mailbox.
Getting a health declaration has now become a standard practice for every country for visitors coming from another country. So, you need to fill a Health Declaration Form before your trip.
PCR testing in Barcelona, Spain for incoming arrivals
For those travelers arriving in the country, the local authorities will check their medical fitness. They may have to undergo PCR testing for Coronavirus depending on the symptoms they are showing. They have to undergo quarantine based on the country from which they are visiting; Spain.
Every traveler coming from another country must have to Fill Out the Spanish Health Control Form to enter the country without any hassle or stress. Using iVisa.com's services, getting a Spanish Health Control Form can be easy. We have a team of experts who reviews every application thoroughly and sends a completed form to you through email.