Travelers that want to visit Spain for the first time or like to see the same places as the previous trips tend to focus on Madrid and Barcelona. But, Spain has an entire short of lovely beaches and impressive architectural styles in every corner of its cities to enjoy.
And that's not even half of what is hidden among the Spanish lands. Between the Baroque-style Cathedral in Granada, Gothic-style Cathedral in Seville, and striking fortresses and palaces in Grenada, there's no wonder you'll have to visit many more cities in Spain. But no trip is complete without considering the local culture and traditions, which in this case are their exceptional wine production and the great diversity of tapas and paellas.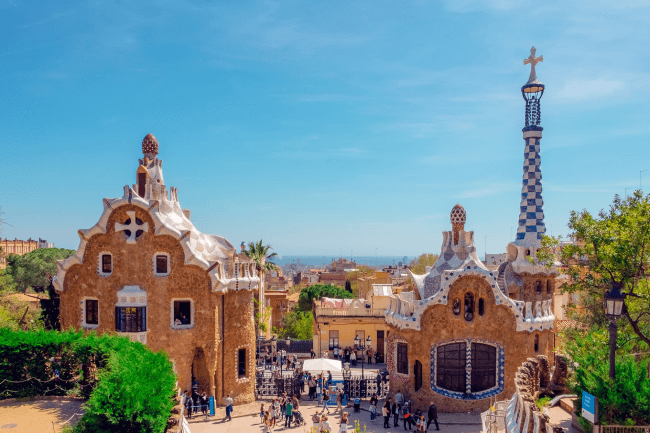 Any foreigner would like to have these frequent flies to Spain be an easy task, but some regulations must be applied. The Schengen authorities have realized that traveling between countries with no restrictions can impact their internal security. For that reason, they have created ETIAS to implement a travel authorization document.
Travelers from visa-exempt countries wanting to enter Schengen will have to apply for the ETIAS before initiating their journey. It's an easy process to go through, but it does request from the visitor professional background, medical and even criminal history.
Are you interested in reading more about the Spain ETIAS for citizens of El Salvador? Read the following on the subject and find how to easily apply for ETIAS with iVisa.com.
Frequently Asked Questions
What is the Spain ETIAS?
To reduce illegal immigration and increase security measures among borders, the Schengen governments have created ETIAS. This travel document will be mandatory for all travelers from visa-exempt countries that want to visit for short periods of no more than 3 months.
The ETIAS application will have to be done by these travelers before departing their countries and work as a prescreening process of their documentation.
Where can citizens of El Salvador travel with an ETIAS?
Foreigners that request a Spain ETIAS are for the sole purpose of arriving in the Schengen region for tourism, business, or medical visits of no more than 90 days. This travel authorization gives you multiple entries access to any of the Schengen countries during the duration of their ETIAS validity.
How long can citizens of El Salvador stay in Europe with an ETIAS?
When a traveler applies for the Spain ETIAS, the results come in with the final validity of your travel document. This period of travel can be the length of your journey or up to 3 years. During the validity, you can travel to all Schengen countries and stay up to 90 days every 180 days, depending on your ETIAS validity.
Do I need special documentation to apply for the Spain ETIAS?
Very different from any traditional visa application process, preparing to apply for the Spain ETIAS does not require a large number of documents. Your main concern is to type in your information correctly.
These are the essential bits of information you will need for your application:
A valid email address so you can obtain all notifications regarding your ETIAS immediately.
Your passport is needed to provide your necessary details. A digital copy of it might be requested so the authorities can revise that you have included the correct data.
Debit/credit card or PayPal account, are your options to make online fee payments.
Can citizens of El Salvador request a faster processing speed of their ETIAS?
Although the entire Spain ETIAS application process is fast and easy to submit, iVisa.com offers some options to get your ETIAS results delivered in less time than average.
These are the current 3 options iVisa.com has for its users:
Standard process alternative is the most economical option to get your process done safely, but it does take more time than the other alternatives.
Rush process alternative allows you to receive the process results faster for a slightly higher price.
Super rush process alternative will deliver your results in less time than any other option for a more expensive amount.
How difficult is the Spain ETIAS application process?
The future Spain ETIAS application will be easy but following the process on the official website might turn out time consuming and exhausting. If done through the iVisa.com website you only need to follow three steps to get it submitted.
These are the three iVisa.com application steps:
Your first step is to fill out the online ETIAS form with your details, and choose the process alternative that is more convenient for you.
The second step is to verify that the information provided is correct, and make payment.
Your final step is to upload the required documents as part of the form and submit the application.
Can I trust iVisa.com with my details for the ETIAS?
The iVisa.com platform was created and is designed with a reliable security system that continuously protects the information provided on it. Your details will be protected from any cyber threats while you apply for the Spain ETIAS.
Find more details about our services here.
Where can I read more info about this ETIAS?
Many websites share information about the Spain ETIAS for citizens of El Salvador, but iVisa.com has the most reliable and orderly information on its website. If you have additional questions about the ETIAS, we request that you send us a chat message or call our customer service team so we can help solve those doubts.
Are you already planning a trip to Spain? Don't forget to review the steps and requirements on the ETIAS application and double-check if you already need to request it or not.