Visiting Spain is an excellent plan if you want to discover one of the most splendid countries on the Iberic Peninsula. Its fascinating cities such as Madrid, where you find modern and contemporary places to visit, or Barcelona, where you can enjoy the beaches or go to the Sagrada Familia Cathedral built over two centuries. Let's not forget all the traditional food from this country that makes it a paradise for those that want to try a real paella.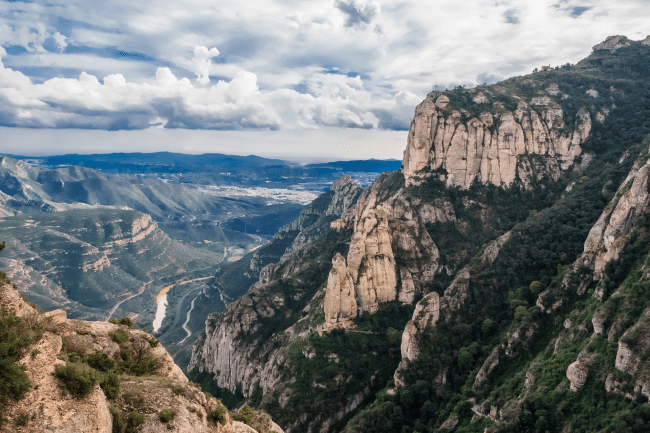 You may be planning to travel to Spain soon, but it is essential to remind you of the new immigration measurements that will be implemented from late 2022. In order to prevent and strengthen the security of the region, the European Union has announced that all citizens of Tuvalu will have to apply for an ETIAS before entering the country by the end of 2022. You can get this document online through the official page. Unfortunately, you may have to do more paperwork than expected. If you want to save some time and avoid those complicated questionnaires, you should use iVisa.com.
We have created a non-complicated way to obtain your ETIAS. If you want to learn more about it and know how you can do it with iVisa.com, you should read this article.
Frequently Asked Questions
What is the ETIAS?
The ETIAS stands for European Travel Information and Authorization System, and it is a travel authorization that will allow you to enter the Schengen Region without any kind of restriction. It will be implemented by the end of 2022 to those countries that are now exempted for a visa (such as Tuvalu.)
If you don't present the ETIAS by this time, you will not be allowed to enter the Schengen zone, including Spain.
This document is exclusively for tourism or business trips for a short period (90 days) with up to three years' validity.
So, for the time being, you won't need a Spain ETIAS, just your passport. Yet, you will need to present it from late 2022.
What is the difference between the ETIAS and the Schengen Visa?
An ETIAS visa waiver program is a document that is being created to identify most tourists that arrive in the Schengen Zone. It will be available only for those citizens whose countries count on a visa exemption agreement. It will be obtained online through the official website or doing it with iVisa.com.
On the other side, the Schengen Visa is a required document to enter the country. It is obtained by filling long application forms and presenting them to the embassy.
What are the required documents for this procedure?
The documentation list you will need for the ETIAS may change from time to time since it has not been deployed yet. Fortunately, if you do this process with iVisa.com, you will only need the essential docs. These are:
Your passport.
Your email address.
Your debit/credit card.
You can still do it by yourself, but you probably have to attach more documents than expected. That is why we suggest you use iVisa.com because you won't require more than the essential, and we will do everything else for you.
Are you ready to start? Then click here, and it will be done for you.
What are the processing times and fees?
Since the ETIAS has not been launched yet to the official public, it is difficult to assert its cost. However, iVisa.com has prepared three different alternatives for you to choose from. These are:
Standard Processing Option: It is the most affordable one, but you will have a long waiting time.
Rush Processing Option: It's a fast option, yet you will have to pay more.
Super Rush Processing Option: You receive your asap, but it is the leasy affordable option.
What are the steps to follow with iVisa.com?
If you have decided to obtain your ETIAS with iVisa.com, you need to know that we have designed an easy-to-follow procedure, so you won't have to be worried about extra steps that might be time-consuming. These are the steps to follow:
First, fill the short application form here and select your favorite processing option.
Second, choose your payment method.
Third attach the documents as indicated, and click "submit."
You won't have to do anything else after that. If you have questions while doing this process, you can contact us.
Is it secure to use iVisa.com?
It is entirely safe! iVisa.com is a travel agency that counts with the best security website to protect all your data from third-parties. Besides, we reckon with excellent experts that will help you to obtain your ETIAS.
Can I get in touch with you if I have further questions?
For sure! Our agents will help you to answer any questions or doubts at any time. You can also contact us through our email: help@ivisa.com.