More than 50 nationalities must apply for a Schengen Visa to enter the countries that belong to the Schengen Area, including Spain. This rule is mandatory and necessary, as you wouldn't be able to enter the Schengen Area without a visa. However, this rule depends on your nationality, because some countries don't need a Schengen Visa, only their valid passports or a Spain ETIAS in the future (from 2022).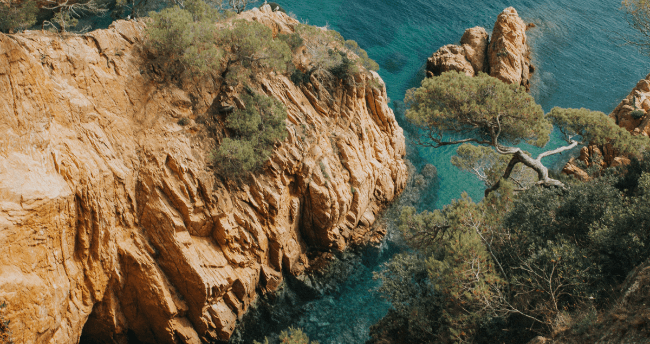 You can see the Spain Schengen Visa Cost and other useful details about the Schengen Visa in the following article, so we invite you to stay with us until the end!
Frequently Asked Questions
What is a Spain Schengen Visa?
The Schengen visa is probably the most popular visa to enter Europe. It allows its holder to enter, freely travel within, and leave the Schengen Area from any of the Schengen member states. Keep in mind that the Schengen member states don't have border controls.
This visa is mandatory for more than 50 countries around the world, and you can obtain it by visiting an embassy. However, we might help you with this process in the future.
Some countries don't need to apply for a Schengen Visa to enter this area, as they're under the visa-free policy. These visa-free countries only need their passport or a Spain ETIAS in the future.
If you want to study, work or live in Spain for more than 90 days, you won't need the Schengen Visa, you'll need a Spanish Visa.
How can I check if I need a Spain Schengen Visa?
You can review this information by using our checking tool. Once you enter this tool, choose your country of origin or the country of your passport and select 'Spain' as the destination to see the entire information in a few seconds.
What things are necessary to apply for a Schengen Visa?
For now, we don't have an online application form to apply for the Schengen Visa, although this could change in the future. Even so, we can offer you a list of the documents and items necessary to obtain this visa, which will most likely remain the same when we enable the online application:
Your valid passport. To check that, simply verify that the expiration date remains valid once you arrive in Europe.
Two passport-sized photos that should be recent. You can use our passport photo assistance for help.
Round trip schedule.
Travel Insurance with a minimum coverage of 30,000 euros.
Proof of accommodation.
Proof of economic means.
An email address because it's necessary to get all the information about the visa.
Payment methods. You'll have to pay for your visa, so we recommend you to get ready to use your debit/credit card or your Paypal profile.
What is the Spain Schengen Visa Cost?
We don't have an exact price of the Schengen Visa because we don't offer this document yet. Nevertheless, we might offer you the application form in the future.
What we can inform you is that we have three processing options with different prices that change according to the urgency you have with the visa.
These processing times are:
Standard Processing Time, in case you're not so under pressure and you can wait longer for the most affordable price.
Rush Processing Time, in case you prefer to wait for less time and pay a bit more.
Super Rush Processing Time, if you want to wait for the least time possible, regardless of the price.
The other official information available is that the average price for the Schengen Visa is €80 for adults and €45 for children from 6 to 12 years old.
Learn more about the Spain Schengen Visa Cost here.
Can I apply for a Schengen Visa online?
Unfortunately, you cannot apply for a Schengen Visa online now, but it might change in the future. That's why we recommend you to stay alert to our website!
Right now, we only offer this online document to visit Spain, but we still can help you with other issues related to this country on our customer service center.
How can I apply with iVisa.com?
The [application system] that we have on our website doesn't change. This is simple and fast so that you can receive your document without problems.
This system has the following steps:
First, you enter the online form and fill it in with your basic information. From there, you choose the processing time.
Second, you review the information and pay for your document by clicking on 'review and check out'.
Third, you load the items that are important to process the document and click 'submit'.
From there, you just wait for your confirmation by mail.
This process would be the same to apply for your Schengen Visa in the future.
Is iVisa.com 100% safe to use?
Our website has a high-security system that prevents improper leaks. Therefore, you can trust what you offer on our platform.
That is why many travelers have trusted us and have shown it in these reviews.
Where can I get more details and facts about the Spain Schengen Visa Cost?
There's still much to know about the Spain Schengen Visa and the Spain Schengen Visa Cost, so don't hesitate to check our website for more information or contact us if you need help with the application system.
Don't forget to check our homepage to find out what you need to travel to Spain right now!