Some countries require a Schengen Visa to enter Europe. Such is the case of Afghanistan.
If you have an Afghan passport, you have to apply for the Schengen Visa to be able to travel to the countries that are part of the Schengen agreement, and this includes Spain.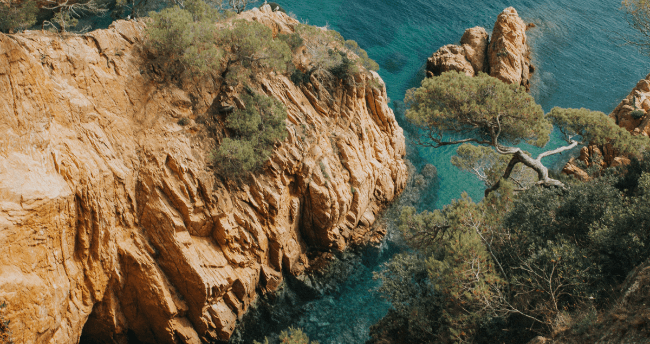 Spain is perhaps one of the most famous nations in Europe, and for that very reason, its authorities usually have many controls to allow the entry of foreigners.
Right now, you can only obtain the Spain (Schengen) Visa for Citizens of Afghanistan through the embassy, ​​but we'll probably have an online form at iVisa.com very soon.
We have prepared this article with some important information about this visa so that you can prepare for your trip well.
Frequently Asked Questions
What is a Spain (Schengen) Visa for Citizens of Afghanistan?
The Schengen Visa is a travel requirement made for short stays in or transit through the Schengen Zone. This visa is issued by one Schengen state (in this case, it'd be Spain) and it's valid for travel for no more than 90 days in a 180-day period. However, once you get the Schengen Visa, you can use it not only to enter one Schengen state but all of them.
It means that, by having your Schengen Visa, you can visit not only Spain but other countries that belong to the Schengen Area like Italy or France.
There are many types of Schengen Visas depending on your travel purposes, but the most popular is the Tourist Visa, which can be requested at the local embassy. That's probably the only Spain (Schengen) Visa for Citizens of Afghanistan you need to visit the country. If you want to work, live or study there long-term, you'll need another type of National Visa.
You can find out more information about Spain (Schengen) Visa for Citizens of Afghanistan by going to this link.
Can I apply for a Schengen Visa online with my Afghan passport?
It's not possible to obtain this visa online by now. Still, due to the issues that the COVID-19 pandemic caused months ago, the European authorities are working hard to allow access to the Schengen Visa online.
For that reason, we can guarantee that we'll likely offer you an online alternative in the future.
We can only offer you this online option now, but we invite you to stay tuned to our page for future news.
What requirements are required to get the Schengen Visa?
We recommend you to get the following items once you decide to apply for your Schengen Visa. Keep in mind that if we offer you an online form in the future, we'd still need the same items and requirements:
Your valid passport, meaning that it shouldn't expire until after you leave Spain.
Two passport-sized photos. These photos must be recent, but if you have issues with it, you can check our passport photo assistance for extra help.
Your trip schedule.
Valid travel Insurance that should cover a minimum of 30,000 euros.
Proof of accommodation.
Proof of economic means.
Your current email address to get the visa and the updates about the process.
Payment methods like debit/credit card or Paypal. to pay for the visa and other fees if necessary.
How much does the Schengen Visa cost?
As for the price, the average tends to be €80 for adults and €45 for children if they're from 6 to 12 years old. However, these prices might vary depending on personal circumstances, and in case we offer you the service, we add an extra fee to process the visa faster.
By using our online services you'd be able to choose one of the following processing options depending on how fast you want the document:
Standard Procedure Option if you want to get the visa fast and easy but by paying the least expensive price.
Rush Procedure Option, if you want to receive the visa faster than before, even if you pay a bit more.
Super Rush Procedure Option, in case you're in a rush and you need your visa extremely fast. This option has the highest price.
How can I get the Schengen Visa?
Keep in mind that the Schengen Visa is not the same as a Spain National Visa, so you have to be careful when asking for the Schengen Visa.
You can get this visa by visiting a local embassy or consulate that issues it. That's why we suggest you ask your Spanish local embassy first to make sure that you'll be able to get the Schengen Visa there.
The good news is that you might avoid this tedious process in the future thanks to our services, as we're doing the best possible to accelerate the visa process. In that case, you'd only have to do the following:
Fill in the form with basic info in the first step and choose the processing time.
Review the information and pay for the service.
Upload the items required and send the form once you're ready.
You'll probably have to attend the embassy to complete an interview, but that would be all!
Stay tuned to our website to get more upcoming news about Spain (Schengen) Visa for Citizens of Afghanistan.
Is iVisa.com safe?
We have guaranteed the security of our clients for several years, especially by having a high-quality platform that prevents data leakage.
We don't retain any payment information either, so you can trust what we offer.
If you have doubts, you can check our reviews whenever you want.
I still have questions, where do I find more details about Spain (Schengen) Visa for Citizens of Afghanistan?
You can get other facts about Spain (Schengen) Visa for Citizens of Afghanistan on this page. We also offer customer service support that can help you at any time if you have issues while completing an online form or using our services.
Stay tuned to our website to get ready for the Schengen Visa easily!