While traveling is always pleasant, there is a tedious part: travel paperwork. When you plan to visit a country, you must consider the travel papers required, and these can be from something easy like a Travel Authorization to something more tedious like a Paper Visa.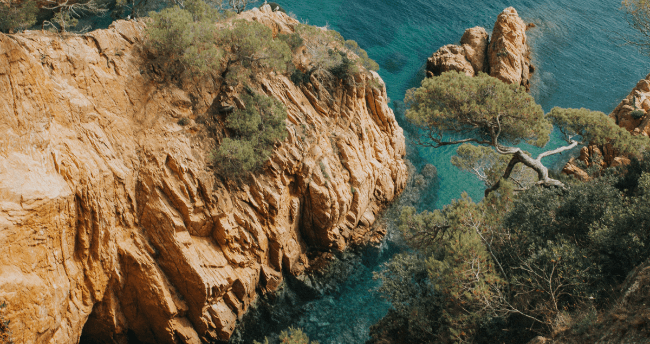 That's why you should consider the following information in case you're planning to visit Spain. You might be able to enter Spain with just a Health Control Form, but it can change to a Schengen Visa depending on your nationality.
At iVisa.com, we're ready to help you with this matter. Keep reading the questions below to see the most important facts about the Spain Schengen Visa Requirements.
Frequently Asked Questions
How can I check what travel documents I need to enter Spain?
The most important thing you should do before planning your trip to Spain is to check what documents you need. That's an easy task if you use iVisa.com.
We have a tool on our homepage that can show you what travel documents you need to enter Spain. It also shows you the options we have to help you with this topic.
We might not be able to offer you a Paper Visa or a Schengen Visa yet, but we can help you with other useful documents to enter Spain if necessary, like a Health Control Form.
You should check our tool on our homepage to be sure of the things you need to visit Spain.
What is a Schengen Visa?
The Schengen Visa is a document that allows you to visit any of the Schengen member states for a short-stay. By having this document, you can stay up to 90 days per stay, but only for tourism or business purposes.
Spain is one of the countries that belong to the Schengen Area, which is why you might need a Schengen Visa to visit it.
You can check more information about the Spain Schengen Visa Requirements here.
Which countries need a Schengen Visa?
This is probably the most important question for you, especially to verify if your country needs a Schengen Visa or not.
All the citizens of third countries that have not reached a visa-liberalization agreement with the Schengen countries yet must get a visa before they arrive in Europe.
That's why citizens of more than 50 countries must apply for a visa before entering the Schengen Area. You can check more details and confirm if your country is one of them by clicking here.
What is a Spanish ETIAS?
The Spanish ETIAS is another type of travel document which is a lot easier to get than a Schengen Visa. This online document will be launched in 2022, and it'll be available for all the other nations that are eligible under the Schengen visa-free policy
You can find out more information about the ETIAS and the Spain Schengen Visa Requirements here.
What are the Spain Schengen Visa Requirements?
The official members of the Schengen Area have created a list of items and documents for each purpose of entry in this area, and these documents are approximately the same for any of the Schengen countries, including Spain.
We don't have an official Schengen Visa Application Form yet, but we can give you the requirements and the items for this document as we might offer you the application form in the future. Plus, this list tends to be the same for other important travel processes, so keep that in mind:
A valid passport.
Two passport photos. These should be recently taken. Our passport photo service can be useful for that.
Round trip itinerary with dates and flight numbers.
Travel Insurance with a minimum coverage of 30,000 euros in case of medical emergencies.
Proof of accommodation. A document that shows where you will be accommodated during your stay in Spain.
Proof of financial means, to prove that you have enough money to support yourself financially throughout your stay in Spain.
Email address, which is necessary to receive all the information about this service via email inbox.
Means of payment. You'll have to pay for this document, which is why we recommend you to get ready to use your debit/credit card or your Paypal account.
What is the price of the Schengen Visa?
Unfortunately, we cannot give you the exact price of the Schengen Visa because we don't offer this document yet, and the information is available only through the Schengen official websites. However, we can tell you that the average price tends to be €80 for adults and €45 for children (from 6 to 12 years old).
We can also give you general information about our processing times. This way, you can get a general idea once we offer you a viable option to enter Spain:
Standard Processing Option: If you're not in a rush, but you still want to save effort and time. This option is the cheapest.
Rush Processing Option: To get your visa faster, but that's why you'd have to pay a bit more than before.
Super Rush Processing Option: If you need your visa asap. This is the most expensive processing option.
How can I apply with iVisa.com?
Once we offer you a valid travel document to enter Spain, you'll just have to follow these steps:
Step one, complete the application form with basic details like full name and email address. Also, pick your favorite processing plan.
Step two, pay for the service, but only after you're sure that the information is completely correct.
Step three, attach the items required, and send the form.
How safe is iVisa.com to get a travel document?
You can trust our services as we work hard to safeguard all the details you offer. Our online forms were created to help you with the visa process, but you can trust us when using them as we won't put your information in danger.
Where do I find other information about the Spain Schengen Visa Requirements?
In case you want to learn more about the Spain Schengen Visa Requirements, click here. There's also another tool for you to get ready for your trip, which is our customer service center. You can contact them via chat online if you have questions about the application process.
By now, we suggest you to use our visa checker to see what options you have to visit Spain, and get ready to prepare for your trip safely and easily!