Visiting Spain will always include a stop by the Sagrada Familia in Barcelona, the Prado Museum in Madrid, and maybe even a night or two at the Ibiza beaches. But going for the traditional tourist places only gives you half of the thrill of discovering a new destination like Spain.
Planning a trip to this European destination is ideal for travelers looking for adventure, history, culture, architecture, and definitely cuisine. Have a day of museums or trekking through the mountains, and finish at a restaurant to try their best dishes.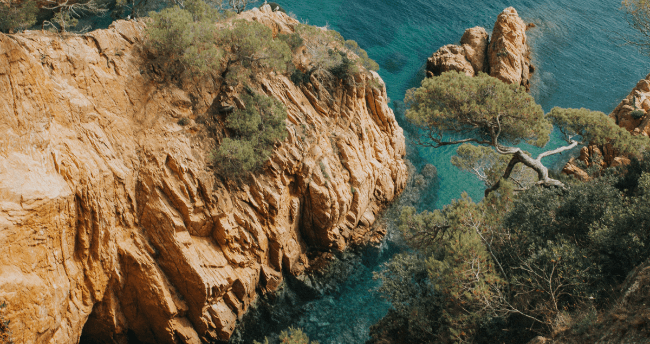 Spanish cuisine varies slightly in each region; some cities are best known for paellas, others for the tortilla Española and even the famous tapas. Although each municipality makes its version, each gives it a slight twist to make it more unique.
Travelers like the citizens of Grenada can easily appreciate the scenic views and historical attractions by being part of a visa-free country, but this will soon have a small process to include. Visitors wanting to travel around Schengen and coming from visa-exempt states will have to apply for the Spain ETAS. It's a recently created travel document in which your documentation is pre-screened before arriving in the Schengen region.
The safe and fast ETIAS application process can be done through the iVisa.com website. All the needed information and tips on the Spain ETIAS for citizens of Grenada is found in the following FAQs.
Frequently Asked Questions
How does the Spain ETIAS work?
The Spain ETIAS has been created by the Schengen members to increase security measures and prescreen of documentation to incoming travelers. The ETIAS application requirement will only be needed for travelers from visa-exempt countries that wish to enter the Schengen region.
When should citizens of Grenada apply for the Spain ETIAS?
There are no specifications to when the ideal moment to start your Spain ETIAS application process is, but we suggest it to be at least 96 hours prior to traveling. The application process is very simple and fast, but you should never risk any misstep and not receiving results in time. All citizens from Grenada must have their ETIAS before traveling despite their age. The only difference might be price-wise for travelers under the age of 18 and over 70.
What is the average ETIAS validity?
Because the ETIAS is still not actively used, there are no indications on the average validity of the document. We can, however, mention that based on your documentation on the ETIAS application it can be given for a total of the days of your planned travel or a maximum of 3 years.
Can I visit any European country with an ETIAS?
The Schengen authorities did the Spain ETIAS creation and its application process is required for all visitors from visa-exempt countries. Having an ETIAS allows you to enter multiple times any of the Schengen states as long as your total trip stay does not exceed 90 days.
How long can citizens of Grenada stay in Europe with a Spain ETIAS?
A trip to Spain for citizens of Grenada will be possible as long as they request their ETIAS before traveling. The ETIAS allows travelers to travel freely among the Schengen countries, but you can stay no more than 90 days every 180 days.
Which documents are needed for citizens of Grenada to apply for the Spain ETIAS?
Unlike any traditional travel or visa documentation, the ETIAS does not require many documents from the traveler. Applying for a Spain ETIAS for citizens of Grenada and other travelers will only request their contact information and general notes about their medical and criminal records.
These are the main documents and pieces of information that you will need to apply:
Your valid passport and digital copy: Your passport is needed to include your infomation on the application form, and the submission of the digital copy is for the ETIAS authorities to verify your information.
Your current email address: The email is required so you can receive the ETIAS results promptly.
A method of payment: Any option of digital payment such as a PayPal account or with a debit/credit card is needed to make fee payment.
How can I complete the easy Spain ETIAS application?
Citizens of Grenada that want to visit any of the Schengen countries should start thinking of looking into the ETIAS requirements. The Spain ETIAS application process for citizens of Grenada is very straightforward and can be done through the official website, but this can be a bit overwhelming and time-consuming.
For a simpler version and an option to select a faster processing speed, you can apply with iVisa.com.
Follow these three simple iVisa.com steps and be ETIAS ready:
1.Start by including your personal information on the online application form, and choose the best processing option for your documents.
Standard processing option - It's the cheapest option but also the slowest alternative to getting your ETIAS results delivered.
Rush processing option - It's a faster option to receive your ETIAS results but it means a higher price.
Super rush processing option - It's the best option if you want your ETIAS results processed very fast but it's also the most expensive option.
2.The following step is to check that the data provided above are correct, and you can then pay for the service fee.
3.Finally, upload any requested document on the application form and submit your questionnaire.
After the submission, you only need to wait to receive the ETIAS notification with your results.
How secure is an ETIAS applicant's details with iVisa.com?
All users applying for the Spain ETIAS can use the iVisa.com platform and trust the system entirely. The website has a reliable security system that protects the users' information throughout the online application and even after submitting the form. Your data is protected from cyber threats at all times.
Here are a few reviews from our past clients' about the iVisa.com services.
I still have doubts about the Spain ETIAS; where can I read additional information?
We're here to help you solve any doubts. Browse around the iVisa.com website to find more information and tips regarding the Spain ETIAS for citizens of Grenada. You can also contact our customer service team through a chat message or email message with your specific questions so they can be resolved.