Spain, like many other European countries, limited the entry of international travelers into its territory due to COVID-19. Until very recently, Spain has allowed entrance to visitors from some countries with certain procedures such as a Health Control Form.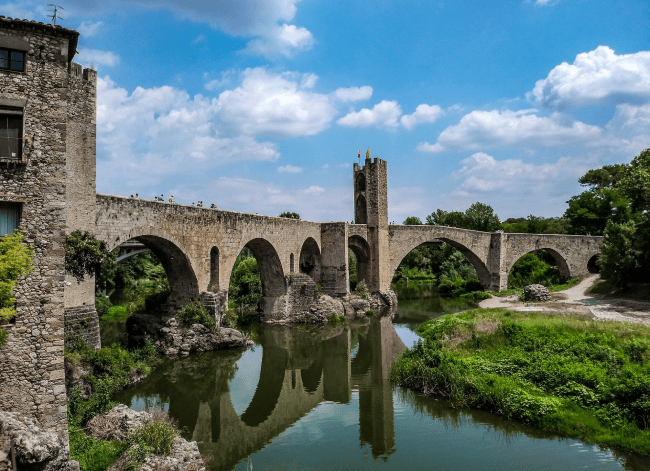 As the Spanish summer is upon us, we know you want to visit this country either for tourism or business and we want to make sure you know if your country is allowed to enter. Besides, the Spanish Government is putting in place a whole health process for any international visitor which includes a Health Control Form. If you are ready to go to Spain, why don't you make it faster and apply online with iVisa.com for your Health Control Form.
You might be wondering What countries can enter Spain during COVID-19?, and that's why we are ready to help you with the answer. Read the questions below to see which countries can enter Spain during the COVID-19 pandemic.
Frequently Asked Questions
What countries can enter Spain during COVID-19?
If you are coming from any of the Schengen member states, then you do not need to do a quarantine after your arrival but you still need to get your Health Control Form. Remember that anybody entering Spain needs to follow the health guidelines and have their Health Control Form upon entry. If you don't follow these rules you won't be able to visit this country.
If you still have doubts about this question: What countries can enter Spain during COVID-19? continue reading this article.
Which countries are considered to be high risk?
High-risk EEC countries: Austria, Belgium, Bulgaria, Croatia, Cyprus, Czechia, Denmark, Estonia, Finland, France, Germany, Greece, Hungary, Iceland, Ireland, Italy, Latvia, Lithuania, Luxembourg, Norway, Poland, Portugal, Romania, Slovakia, Slovenia, Sweden, Netherlands

Third countries: All countries

Exceptions (not high risk): Australia, Canada, China, Chile, Jordan, Kuwait, New Zealand, Qatar, Rwanda, Saudi Arabia, Singapore, South Korea, Ukraine, Uruguay, Hong Kong, Macao, Taiwan
Do I need to be vaccinated to enter Spain?
Yes, Spain has been taking steps to restore travel within its borders. If you are coming from a high-risk country, you'll need to display your COVID vaccine passport or vaccination certificate.
Accepted vaccines are Pfizer, AstraZeneca, Moderna, Janssen, Vero Cell, and Sinovac.
Since information may change quickly, we always recommend following up on the latest Spain travel updates and/or contact your local embassy.
See more details about this question: What countries can enter Spain during COVID-19? in the rest of this article.
Do I have to quarantine once I get there?
Travelers coming from Argentina, Bolivia, Colombia, and Namibia need to quarantine for 10 days even if they are vaccinated. Travelers have the option to end quarantine after day 7 with a negative COVID test result.
Which documents are essential for this process?
For your Health Control Form to Spain you need the following:
Passport scan: the scan needs to be very clear and show all your personal details and photo.
Email: the application outcome will be sent to your email address, make sure it is a valid one.
Payment options: choose between credit or debit cards. iVisa.com charges a minimum fee to get your document ready without any worries!
Learn more about this topic: What countries can enter Spain during COVID-19? by reading the next questions.
What are the processing times and prices?
As time is such an appreciated asset, we have made it easy for you and now you can choose between three services according to how fast you want this service:
Standard Service:

USD 20.00

-

24 hours

Rush Service:

USD 35.00

-

4 hours

Super Rush Service:

USD 60.00

-

30 minutes
If you want to see the answer to this question: What countries can enter Spain during COVID-19? Check below.
Is it safe to use iVisa.com?
We have to make sure all our processes are top quality. Your application and information will follow through in the safest way possible. All our previous customers talk about satisfaction with our services in reviews. You can check this so you are completely sure we are the best option for you.
Where do I get more info?
No problem! You can always contact our customer service team and feel free to ask any questions about our services. But if you feel ready now, you can apply for your Health Control Form.
iVisa.com Recommends
Are you wishing to explore the Alhambra and Generalife Gardens? The Alhambra complex comprises numerous buildings, towers, walls, gardens, and a mosque, but it's the indescribably elaborate stone carvings, the fragile decorations, the great tile-lined ceilings, the graceful arches, and peaceful courtyards of the Nasrid palace that will haunt your dreams.
Spain is very popular thanks to its blend of diverse cultures. It has very marked Arab roots, and at the same time, it has a notorious influence from other nearby countries, including Portugal. Hence, you can enjoy so many cultural gems, including dances such as flamenco, or delicious foods like paella.
Besides, Spain is a special place to enjoy any season, from spring to winter. In cities like Madrid and Barcelona there is always something to do, so don't put your vacations to this paradise on pause.