Spain is an exotic world tourist destination enriched with culture and sophistication. It offers an exciting array of enjoyable activities and a complete holiday experience. Its varied landscapes leaves you spoilt for choice whether it's the beautiful snow capped mountains or the breathtaking shore line, exciting cuisine or nightlife. Madrid is the capital and largest city and also its financial and cultural centre. Being a sport loving nation, football ranks first on its list with a world famous team to match! Read on to get more information on how you can get a Spain ETIAS for citizens of Barbados.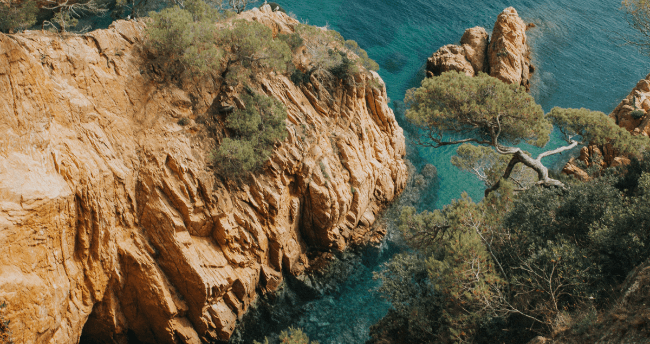 Quite quickly, you can go through the information given below and plan your exciting trip to Spain. All the information that you may require, is provided below for you to understand how to fill out iVisa.com's online ETIAS application form. Go ahead and take a look!
Frequently Asked Questions
CAN I GET INFORMATION ABOUT THE SPAIN ETIAS?
Here's everything you need to know! The EU has created a new visa waiver which will be completely online and will require non-Europeans to have it with them on entry. To put it across quite simply, this is just like a regular visa but has an easier, less time reliant procedure and is called the European Travel and Information Authorisation System or ETIAS and will be in effect from 2022.
iVisa.com has created a simple application form to assist you with getting a Spain ETIAS for the citizens of Barbados! Go ahead and read on to understand how you can get the iVisa.com application form.
DO I NEED ANY OTHER DOCUMENTS FOR THE SPAIN ETIAS?
All you need to do is enter your contact information and details about your job/travel (if you've been to war zones) and your criminal past, if any.
In addition to that, here's what else you will need - a valid passport scan, a digital photo and your e-mail address.
Check out iVisa.com Photos to get the best passport photos!
WHAT IS THE PROCESS TO GET THE SPAIN ETIAS APPLICATION FOR THE CITIZENS OF BARBADOS?
This is a very simple process that just takes 3 steps:
STEP (1), fill out the Spain ETIAS form for the citizens of Barbados and pick the processing time you need
STEP (2), confirm the details you entered in step 1 and upload your photo and passport
STEP (3), use your credit/debit card/Paypal account to pay the registration fee and hit submit
Yep, that's it! Click here to get the application now!
IS THERE A PROCESSING TIME AND FEE FOR THE FORM?
Yes. Given below are the details of the 3 types of prices and the processing time:
OPTION A1: The "Standard" option gives you the least expensive option for the highest waiting time
OPTION A2: The "Rush" option is an upgrade and reduces the processing time for a slightly higher price
OPTION A3: The "Super-Rush" option is the best option for high priority cases that require the quickest process and is priced accordingly higher
Want more information about the process fee or timing? Call up our customer agents at any time!
HOW RELIABLE IS THE PROCESS OF GETTING THE SPAIN ETIAS FROM IVISA.COM ?
It is a safe and reliable and option indeed! iVisa.com has a strict compliance procedure and we make sure it is followed consistently. With technologically advanced systems in place, we ensure that your personal information is protected. We aim to make your experience simple and fast track the sometimes time consuming process of filling out online applications.
Check out our client reviews to see what people have to say about iVisa.com!
HOW DO I GET MORE INFORMATION IF I NEED IT?
After carefully assimilating all the information that we think you might need, we have ensured that you will find it all right here. iVisa.com and its support and services team are always ready to help you with any information you may require, you can contact us whenever you want!
Now all that is left to do is follow that exciting itinerary you have put together. So get packing and get on the next flight to mystical and exotic Spain! Apply now for your Spain ETIAS for the citizens of Barbados!