Spain is a picture-book story come true with its stone castles, snow capped mountains, historical monuments and super sophisticated cities. The country is culturally and geographically diverse. This dream vacation destination has, along with the rest of the EU, taken some extra safety measures for visitors entering the country. Read on to find all the information on how you can get a Spain ETIAS as a Citizen of Albania, to accompany your ticket to Europe!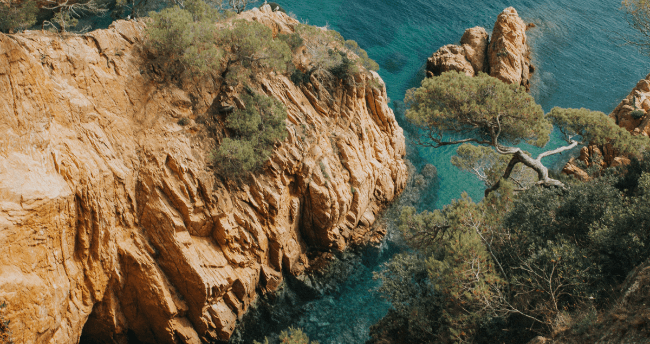 You can go through the information given below and plan your much anticipated trip to Spain. All the information required is provided below for you to understand how to fill out iVisa.com's online ETIAS application form. Keep reading further!
Frequently Asked Questions
CAN I GET INFORMATION ABOUT THE SPAIN ETIAS?
All the information you would need is right here. Spain has introduced a new travel scheme which will require non-Europeans to apply online for a travel authorisation called the ETIAS. iVisa.com has created a simple and easy ETIAS application form to help with all the information required!
Basically, this new system is called the European Travel and Information Authorisation System or ETIAS and will be in effect from 2022 onwards. Citizens of Albania would require an ETIAS to visit Spain. Continue reading to understand how you can get the Spain ETIAS as a Citizen of Albania.
WHAT ARE ALL THE IMPORTANT DOCUMENTS REQUIRED FOR THE SPAIN ETIAS?
iVisa.com requires very basic and simple information. This is required not only to strengthen safety procedures but also to reduce the interim waiting period.
Along with the information regarding your biodata and travel itinerary/history, the only other things you will need are a passport scan, a digital photo and your e-mail ID.
Check out iVisa.com photos to get the best visual experience!
IS THERE A PROCESS TO GET THE ETIAS APPLICATION?
Yes and we at iVisa.com will help you through these 3 simple steps, as shown below:
STEP (A1), fill out the Spain ETIAS for Citizens of Albania, and choose the processing time you would like.
STEP (A2), verify the info previously entered into your application and upload your nationality identification documents.
STEP (A3), simply use your credit/debit card/Paypal account to pay the fee and submit.
Click here to check out the online application now!
CAN I EXPECT A PROCESSING TIME AND WHAT IS THE RELATED PRICE?
Yes, there are 3 processing options for the Spain ETIAS for Citizens of Albania. Given below are their details :
OPTION I : The "Standard" option is the cheapest option that takes the longest time to process.
OPTION II : The "Rush" option allows you a faster option for a comparatively higher price. This is for when you really gotta rush!
OPTION III : The "Super-Rush" option is tremendously useful if you need to start your trip urgently and is thus, priced highest among the 3 options.
Click here for any payment related information you might need regarding the form.
IS IVISA.COM A RELIABLE OPTION FOR ME TO GET THE ETIAS?
Yes indeed. We here at iVisa.com maintain a strict compliance procedure while creating the Spain ETIAS for Citizens of Albania, and make sure it is adhered to always. iVisa.com has secure and structured procedures in place. These are in parallel with the latest emerging trends, advancements and improvements in technology and safety measures. The idea is to simplify and hasten the process of filling out online applications.
Check out our client reviews to see what they think about this process!
HOW DO I GET MORE DETAILS IF REQUIRED? WHERE DO I GET IT?
This is the only place you need to go to for all the information you need. iVisa.com and our support services will help you with any information you may require, you can contact us anytime!
With all the travel related documentation taken care of, get started on that magical and much awaited holiday to beautiful Spain. Apply now for your Spain ETIAS for Citizens of Albania - bon voyage!