Spain, a popular global holiday destination with its vibrant and sophisticated cities is also rich in history, tradition, heritage and culture. Madrid is its capital city and financial and cultural centre. The varied landscapes and climatic conditions offer visitors a wide range of activities to choose from and enjoy. Exotic cuisine, dance forms, markets and exciting nightlife, draw travelers from all over the world. Football is the favourite national sport and is home to the famous Real Madrid team! The infamous 'siesta' which is its legendary practise to rest and refresh, has a strong hold in its daily life! Scroll down to get more information on how you can get a Spain ETIAS for the citizens of Canada, to accompany your ticket to Europe!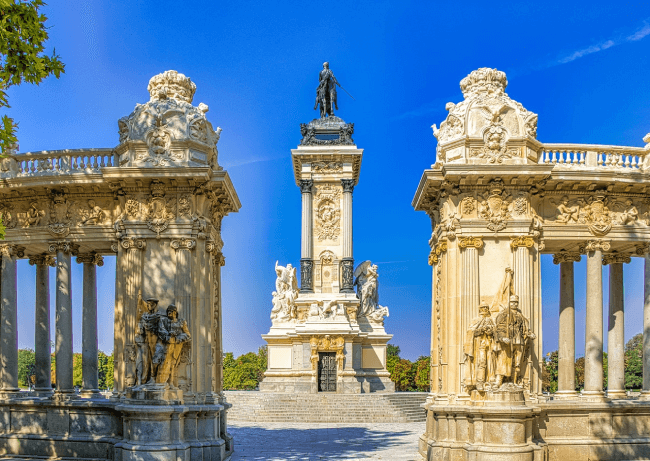 Here are some simple and quick questions and answers that will help you plan your dream trip to Spain. All the information you will possibly need is provided below for you to understand how to fill out iVisa.com's online ETIAS application form so keep scrolling and take a look!
Frequently Asked Questions
CAN I LEARN MORE ABOUT THE SPAIN ETIAS?
All the information you need to know is right here! The European Travel and Information Authorisation System or ETIAS will be in effect from 2022 and is an EU visa waiver scheme which requires non-Europeans to apply online for a travel authorisation to enter the Schengen Zone of Europe. iVisa.com has developed a simple and easy ETIAS application form to assist you with all the information needed to obtain the Spain ETIAS for the citizens of Canada!
This would be like any other regular visa but with a much easier and less time consuming process that will be completely online. Citizens of Canada require an ETIAS to visit Spain so keep reading to understand what you will need to fill in the iVisa.com application form.
WHAT IMPORTANT DOCUMENTS WILL I REQUIRE FOR THE SPAIN ETIAS?
The information required by iVisa.com has to do with your contact information and travel (if you've been to a war ridden country) which is used not only to strengthen security of the tourists but also to reduce the interim waiting period.
Along with this information, the only things you will need to have and upload are a scan of your valid passport, a passport size photo and your e-mail address.
Check out iVisa.com photos to see what a good passport photo could look like!
IS THERE A PROCESS OF GETTING THE SPAIN ETIAS APPLICATION FOR THE CITIZENS OF CANADA?
The process is simple and the requirements are basic and straightforward. Here are the 3 steps required to obtain the Spain ETIAS:
STEP (One), fill out the Spain ETIAS form and choose the processing time and fees you would need (more on this below).
STEP (Two), confirm that the info you have entered into your form is accurate and upload the specified documents.
STEP (Three), finally use your credit/debit card/Paypal account to pay the fee and hit submit.
Click here to get to filling in the application right away!
WHAT IS THE PROCESSING TIME AND PRICE FOR THE ETIAS?
Given below are the details of all the information required to help you understand the 3 types of prices and the processing time:
OPTION A: The "Standard" option is the least expensive and can be chosen if you have enough time to wait ie. you don't need to rush!
OPTION B: The "Rush" option allows you to rush through the process for a comparatively higher price.
OPTION C: The "Super-Rush" option is priced highest as it is extremely useful when you need to travel urgently and don't have much time on hand!
Need more information about the ETIAS or payments or processes? Please contact our customer agents who will be happy to hear from you.
WHAT IS THE PROCESSING TIME AND VALIDITY FOR THE ETIAS?
If the information in your online application is accurate and all necessary documents are in place, then your ETIAS should get approved at the earliest, depending on the process time you chose. In rare cases, it might take a maximum of 2 weeks at the most. Once received, the ETIAS will be valid for upto 3 years or until the end of the validity of the documents utilised in the application, whichever comes first.
Click here for any information you might need about how to get the Spain ETIAS for the citizens of Canada.
IS IVISA.COM A RELIABLE OPTION TO GET THE SPAIN ETIAS?
Absolutely! With technologically advanced, safe and reliable systems in place, we make sure that your personal information is protected at all times.The process is fast and simple because we know that filling out online applications can often be time consuming and stressful.
Check out our client reviews to see what people have to say about the process and iVisa.com!
HOW DO I GET MORE INFORMATION?
iVisa.com helps you find all the information you are looking for right here. Our support and services team are always ready to help you with any information you need, you can contact us anytime!
Get packing and on that flight to enjoy the sunny, warm and exotic experiences that await you. Savour the exciting experience of exploring Spain at a leisurely pace. Apply now for a Spain ETIAS for the citizens of Canada.