If you are interested in art, then you must go to Spain. Famous painters like Francisco de Goya and Pablo Picasso come from Spain. Also, recognized museums and art galleries are all over Spain. Visit Padro and Reina Sofia in Madrid or head to Bilbao and visit the famous Guggenheim museum. Spain has plenty to offer!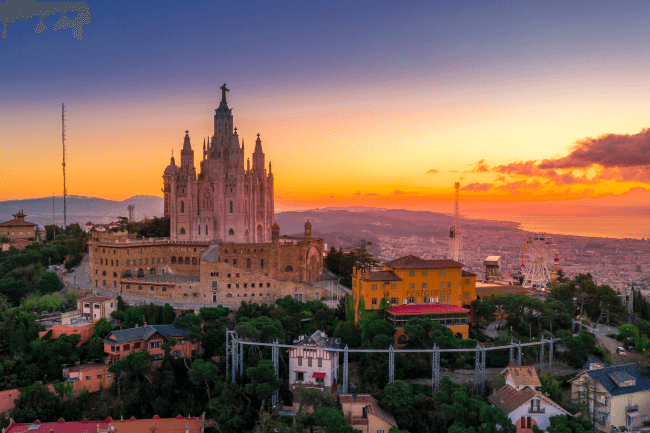 Citizens of Saint Vincent who are planning to visit Spain must know about the new entry guidelines. The European Union has created a new electronic process to enter Spain called ETIAS.
iVisa.com is working on the Spain ETIAS procedure to bring you the best service. The product is fast, simple, and trustable with iVisa.com. Continue reading about Spain and travel requirements.
Frequently Asked Questions (FAQs)
What does ETIAS mean?
ETIAS means European Travel Information and Authorization System. The Spain ETIAS will be a mandatory document for most international travelers like citizens of Saint Vincent. Still, you don't have to worry because the application is simple. You only need a WIFI connection and a few minutes to complete the online form.
Start the application with iVisa.com!
As a citizen of Saint Vincent, do I need a Spain ETIAS?
Saint Vincent is part of the 62 countries around the world exempt from a Schengen visa. Citizens from these countries will be required to have an ETIAS before traveling to Spain. Citizens of Saint Vincent need to obtain a Spain ETIAS.
Can I only travel to Spain with the ETIAS?
No! You can also travel to other countries in Europe. You can visit 26 countries in the Schengen zone with a Spain ETIAS. Make sure to know if you need an ETIAS for the countries in your itinerary.
Check the iVisa.com Visa Checker and confirm the travel documents you need.
What is the validity of the Spain ETIAS?
Citizens of Saint Vincent with a Spain ETIAS can use it for up to 3 consecutive years. Visitors can visit the Schengen area multiple times, as long as they only stay a maximum of 90 days within a 6-month period.
Contact a support agent if you want further details.
What info do I need for the ETIAS application?
Citizens of Saint Vincent need to use their personal information to complete the online application. Besides, some details about previous trips to risky countries, health conditions, and criminal history could be requested. Have the next requirements too:
A scan of your passport that you will attach to the ETIAS form.
Email address to receive the authorization.
Payment alternatives, iVisa.com has a minimum fee for the ETIAS requirement, and you can pay it with a credit/debit card or with a Paypal account.
Explore more about ETIAS application!
What waiting times does iVisa.com have?
iVisa.com has three options for processing periods:
Standard processing service, the most common option when you can pay the lowest price.
Rush processing service, in case you need the Spain ETIAS sooner.
Super Rush processing service, the iVisa.com team will work to have the ETIAS authorization right away.
Citizens of Saint Vincent can choose the best option according to their preferences! If you have any questions, contact our support agents!
What is the process to get the Spain ETIAS?
You only need to follow three steps:
First, respond to the questions in the electronic questionnaire and pick a processing time.
Second, verify your information. Then pay with credit/debit card or a Paypal account.
Third upload the required documents, such as your passport scan
Obtain the Spain ETIAS soon!
How will I receive the Spain ETIAS?
Spain ETIAS will arrive in your email inbox after you have completed the application. Citizens of Saint Vincent should have the ETIAS document when arriving in Spain so they can show it to airport officials. We are sure border control will require your Spain ETIAS.
How safe is iVisa.com?
Incredibly safe! iVisa.com is a trustworthy company that has been working with travel documents for a few years now. iVisa.com has the right expertise to handle the Spain ETIAS process as iVisa.com works with the highest security standards.
Check the comments from our customers to learn more about iVisa.com services.
Where can I get more information?
Start checking iVisa.com's main page to know more about the travel documents we can offer you. As well, connect with our customer support team, who can help you with any doubts you could have.
Make your trip to Spain a reality! Don't forget that the citizens of Saint Vincent can trust iVisa.com!