Spain is a country located in Southern Europe, and it is one of the most visited places in the world, with more than twenty million visitors per year. We should not be surprised by this fact since Spain offers its visitors the best things to do. If you love to explore nature, there are great places that you can go to, such as the Canary islands or northern Spain. You can also visit beautiful cities like Barcelona, where you can explore the magnificent Sagrada Familia cathedral or the gothic architecture you find in most towns.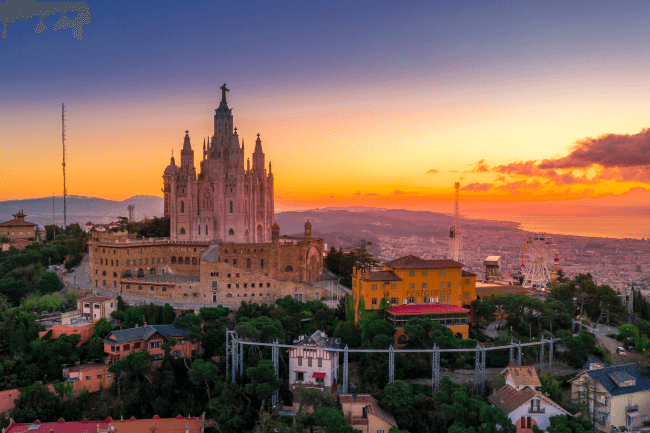 There are tons of reasons you should travel to Spain, and if you plan to do so, you should know the new immigration requirements enforced by the European Union. From late 2022, Ukranian citizens will have to apply for an ETIAS to visit the Schengen Zone, including Spain. You can obtain it online by yourself, but you will have to fill long application forms that may be time-consuming. That is why we recommend you use iVisa.com.
We have prepared a non-complicated procedure that won't take more than ten minutes to do so if you want to learn more about the ETIAS, and how you can save time and effort, then we advise you to read this article.
Frequently Asked Questions
What is the ETIAS?
An ETIAS is an electronic document that works as a travel authorization to enter the Schengen zone. The European Union is currently developing it, so it has not been released yet. Its primary purpose is to identify any possible risks or threats coming from the visitors. It will be launched by the end of 2022 for the citizens of Ukraine.
The ETIAS will reckon with a validity of three years, and you will have the chance to stay in the region for almost ninety days. That is why this document is reserved only for tourism or business. If you want to stay for an extended period, you will have to apply for another doc.
What is the difference between aSchengen visa and the ETIAS?
The ETIAS visa waiver is a document that will only be implemented for sixty eligible countries that are now exempted from presenting a visa. It will be obtained online from the official page or you can also do it with iVisa.com.
On the other side of the coin, the Schengen visa is a required document to enter the Schengen zone for those not exempted from a visa. It is obtained in the embassy by presenting the necessary documentation.
What are the documents to obtain an ETIAS?
As you read before, the ETIAS is being developed by the E.U., so the official list may change over time. Luckily, iVisa.com does not need a long list of documentation, but rather, the essential docs. These are:
Your passport.
Your email address.
Your favored payment method.
You can also do it by yourself, but keep in mind that you will have to attach more documents than expected. Don't forget that you must use your current email address since you will receive your ETIAS there.
Have you decided to do this process with us? Then click here.
What are the processing options and the fees?
It is difficult to ascertain how much the ETIAS will cost since it has not been deployed yet. That is why iVisa.com has prepared three processing alternatives to choose from, depending on your needs. These are:
Standard Processing Option: It is the most affordable one.
Rush Processing Option: It's a fast option, yet you will have to pay more.
Super Rush Processing Option: You receive your document asap, but it is the less affordable option.
How can I do this procedure with iVisa.com?
Keep in mind that you can do this procedure on your own, but you will have to do many more things that may be much more tedious for you and take a lot of time. If you do it with iVisa.com, you can do it from your sofa's comfort. We have designed three simple steps that you can follow by yourself. These are:
First, complete the short application form that we have created here and select the processing option you like.
Second, double-check your information and proceed with the payment method.
Third, attach the required docs, and click on "submit."
That's it! We have simplified the process for you. If you have any questions while doing the procedure, you can contact us whenever you want.
Is it secure to use iVisa.com for the ETIAS?
It is pretty safe, indeed. iVisa.com is a travel agency that reckons with experience to do this kind of process. On the other side, we have the best experts who will do everything to obtain your ETIAS. We recommend you to read our reviews, so you have peace of mind.
Can I get in touch with you if I have further questions?
Without a doubt! You can contact us whenever you want if you want to clarify some doubts. You can also send us an email to [email protected]