Spain - with its beautiful beaches and sunny skies, is almost every tourists dream destination. Madrid is its largest city and also its financial and cultural centre that offers a round-the-clock lifestyle experience. If you haven't heard yet, the entire EU has created a new entry requirement to further increase the safety of visitors and locals in EU nations. Read on further to get more information on how you can get a Spain ETIAS for Citizens of Antigua and Barbuda to accompany your ticket to spicy and sultry Spain!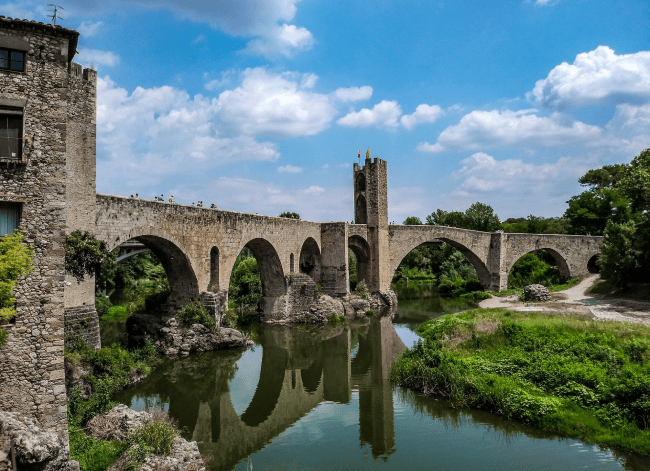 Faster than you can imagine, you can go through the information given below and plan your much anticipated trip to Spain. All the information required is provided below for you to understand how to fill out iVisa.com's online ETIAS application form. Keep reading!
Frequently Asked Questions
IS THE ETIAS NECESSARY TO ENTER SPAIN?
Yes! Spain introduced an EU visa waiver scheme which means that before non-Europeans enter, instead of getting a normal visa, you just have to apply online for a travel authorization! Keep reading to understand how you can get a Spain ETIAS as a Citizen of Antigua and Barbuda.
The difference? While this is similar to a regular visa, it has a much easier and streamlined online process. The new system is called the European Travel and Information Authorisation System or ETIAS and citizens of Antigua & Barbuda would require an ETIAS to visit Spain. Scroll down to understand how you can get a Spain ETIAS as a Citizen of Antigua and Barbuda. iVisa.com has created a simple and easy ETIAS application form to help you every step of the way.
ANY IMPORTANT DOCUMENTS REQUIRED FOR THE SPAIN ETIAS?
The ETIAS application form requires very basic, simple and authentic information about your travel history and contact information. This information is required not only to strengthen procedures and reduce the interim waiting period, but also address security concerns of tourists.
Apart from giving that info, here's what you will need:
A scan of your passport, make sure it is valid for the duration of your trip
A digital picture of yourself *A working e-mail address that you can be reached at
Try out iVisa.com photos to get the best pictures of yourself!
WHAT IS THE PROCESS TO GET AN ETIAS APPLICATION?
There is a very simple process and we at iVisa.com will help you through these 3 simple steps, as shown below:
STEP (i), enter your nationality, contact, travel details etc. into your Spain ETIAS form and choose the processing time that works for you
STEP (ii), triple check the info you entered into the ETIAS form and upload the documents mentioned above
STEP (iii), confirm the submission by using your credit/debit card/Paypal account to pay the form fees
Ready to try it out yet? It'll only take you a few minutes to fill! Get a Spain ETIAS for Citizens of Antigua and Barbuda now.
HOW LONG WILL ALL OF IT TAKE AND IS THERE A FEE?
Yes, there is a fee and processing time - but you can choose whichever plan of the 3 options we have, that works for you:
OPTION a : The "Standard" option is priced the lowest and has a relatively long processing time as compared to the other two.
OPTION b : The "Rush" option gives you a much quicker delivery for a small hike in the price.
OPTION c : The "Super-Rush" option lets you get the fastest process for a higher price.
Want to know more? Reach out and speak to one of our customer agents whenever you're ready!
WHAT IS THE ESTIMATED TIME TO RECEIVE THE ETIAS AND WHAT IS ITS VALIDITY?
Assuming that all the information that you have given in your online application is authentic and the necessary documents are in order, your ETIAS should get within the maximum processing period that is relevant to the option you chose from the list above. In case of a problem with your form, it might take a maximum of 2 weeks so plan accordingly. Once you get it, it'll be valid for upto 3 years.
So what are you waiting for, get the Spain ETIAS for Citizens of Antigua and Barbuda ASAP.
WOULD IVISA.COM BE A RELIABLE OPTION FOR ME TO GET THE SPAIN ETIAS?
Most definitely. iVisa.com always maintains a strict online travel procedure and the Spain ETIAS for Citizens of Antigua and Barbuda follows all the government requirements. Also, we use the most advanced, safe and reliable systems to protect your personal info. The idea of the form is to simplify and quicken the sometimes cumbersome process of filling out online applications.
Check out our client reviews to see what they think about this process!
HOW DO I GET ANY FURTHER DETAILS IF REQUIRED? WHERE DO I GET IT ?
Look no further, this is the place to get all the information you need. iVisa.com and our support personnel will help you with any information you may require, so contact us whenever you need!
So now that you have all the travel related documentation ready and in place, get packed and on the next flight to intoxicating Spain. Look no further to get the Spain ETIAS for Citizens of Antigua and Barbuda.