If you are looking for the typical Mediterranean landscape, then you should head out to Costa Brava in Spain. Fishing villages, medieval cities, and incredible art from Salvador Dalí are just a few things you can find in Costa Brava, located in the Catalonia region. Spain is waiting for your visit! Start packing your bags now!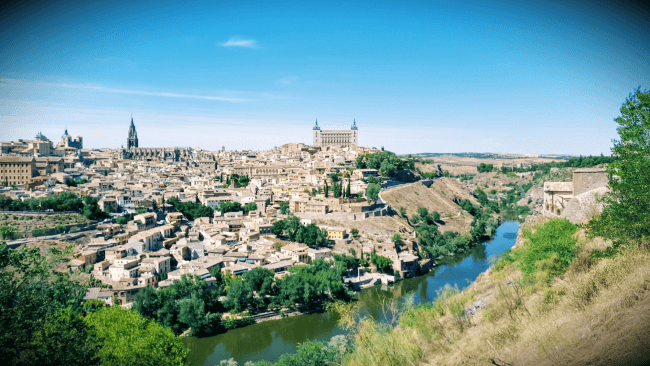 Citizens of Serbia who want to visit Spain will need to check the latest entry requirements. The European Union has created a new guideline for international visitors entering Spain, which is called ETIAS.
ETIAS will be an easy process with iVisa.com when the application is available in 2022. iVisa.com offers a simple, fast, and 100% reliable product.
Keep reading about Spain ETIAS.
Frequently Asked Questions (FAQs)
What is an ETIAS?
ETIAS is the European Travel Information and Authorization System. ETIAS is a mandatory procedure approved by the European Union. Spain ETIAS will collect information from international travelers, so EU immigration can use the data to detect and stop people entering who are related to illegal activities and irregular immigration.
You only need an internet connection plus some minutes to finish the application. After the process, you will be ready to visit Spain!
I'm a citizen of Serbia. Should I obtain a Spain ETIAS?
As a citizen of Serbia, you are eligible to acquire the Spain ETIAS. Nationalities that don't need a visa to travel to the Schengen zone will need to have an ETIAS. It's the case of Serbia, as its citizens don't need a Schengen visa, then they need to obtain a Spain ETIAS.
How many countries can I visit with ETIAS?
Citizens of Serbia can visit the 26 European states in the Schengen zone with their Spain ETIAS. Remember that not all countries in Europe are part of the Schengen area, so be mindful when choosing where to travel. iVisa.com can help you with the travel documents you need for your trip. Use our Visa Checker to find out if you only need an ETIAS.
Can I use the Spain ETIAS for multiple entries?
Yes! The Spain ETIAS is valid for multiple trips to the Schengen zone. Check the next characterístics too:
What info should I get for Spain ETIAS?
Citizens of Serbia applying for a Spain ETIAS must provide personal information. Some questions could relate to safety issues such as criminal records, health conditions, and previous visa rejections.
Make sure to have the following as well:
What are the waiting times?
Citizens of Serbia have three alternatives for processing times:
What is the process?
Citizens of Serbia need to follow these next steps:
How will I receive the Spain ETIAS?
Remember that iVisa.com will request a valid email address during your application. iVisa.com will use that email address to send you the Spain ETIAS document. Citizens of Serbia should print or save the ETIAS document as soon as they receive it. Upon arrival, they must show the authorization to the Spanish border control.
How safe is Spain ETIAS with iVisa.com?
Completely safe! Citizens of Serbia can trust iVisa.com, as many other travelers have done for the past few years. iVisa.com has a professional team that works tirelessly to bring you the best service.
Go to our customers' reviews to read more about satisfactory services with iVisa.com.
I have some questions. Who should I contact?
Don't hesitate to contact our incredible support agents who are available 24/7. They will be happy to take upon your call or message and solve all the questions you have. Also, you can write to [email protected].
Apply and obtain your Spain ETIAS!