Spain is one of the most popular countries worldwide that receives over twenty million tourists per year. It is located in southern Europe, and it is famous for its culture, its exotic and fascinating history, and it's delicious cuisine which all make this country a great place to visit. In cities such as Barcelona you can find the splendid Sagrada Familia cathedral, or Madrid with its famous Prado museum. If you prefer parties, you can go to Ibiza and have fun.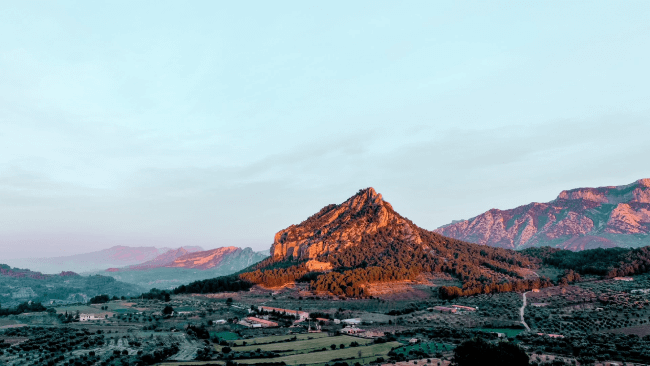 If you are thinking of traveling to Spain next soon, you might have heard the European Union's new measures to strengthen the continent. That includes Spain. All South Korean citizens will have to apply for the ETIAS to enter the Schengen Region from late 2022. You can obtain it online by filling application forms or using iVisa.com to make an effortless and straightforward procedure.
iVisa.com has prepared a short application form, and you can do it without any problem. You will not have to do anything else since our professional crew will help you with your ETIAS.
If you want to learn more about the Spain ETIAS for citizens of South Korea and plan to save some time with iVisa.com, we recommend you keep reading this article.
Frequently Asked Questions
What is the ETIAS?
The European Travel Information and Authorisation System, or simply the ETIAS, is a document that will be implemented by the European Union in the Schengen zone to detect any possible thread from coming visitors. It will be officially released by the end of 2022 for citizens of South Korea.
The ETIAS will count on the validity of three years, and you can visit any Schengen country once you have it.
If you plan to visit Spain before the time arrives, you will not have to present more than your passport, since South Korea is exempt from visa requirements.
Is the ETIAS the same as the Schengen Visa?
No, it is different. The ETIAS is more like a travel authorization that will work as a visa waiver. On the other side, the Schengen Visa is a document that can be obtained by filling in application forms from the embassy and not online as with the ETIAS.
The ETIAS will be implemented only in those countries that are exempt from visas.
What are the required documents for the ETIAS?
As we said before, the European Union is developing the ETIAS, so the official documents may vary. However, if you want to apply for the Spain ETIAS for Citizens of South Korea with iVisa.com, you will only need the next documents:
Your passport.
Your email address.
A valid payment method.
You can see that we don't ask more than the essential documents for this procedure. It is necessary to remind you that your email address must be the one you currently use since you will receive your ETIAS there.
What are the fees and the processing times for the ETIAS?
The ETIAS official prices are not released yet, so it might be difficult for us to assure how much it will cost. Fortunately, we understand that you want to save some money, or maybe you want your document asap. iVisa.com has prepared three different choices to help you to obtain this document. These are:
Standard Processing Option: It is the most affordable one, but you will have a long waiting time.
Rush Processing Option: It's a fast option, yet you will have to pay more.
Super Rush Processing Option: You receive your results asap, but it is the least affordable option.
As you can see here, everything is up to you. We recommend you to choose wisely depending on your needs. iVisa.com will provide you the best service possible with any of these three.
Have you decided to do this process with us? Then click here.
What are the steps to follow with iVisa.com?
You can do the process by yourself, but you will have to fill those long application forms that might be complicated for you. If you want to save some of this stress, you can do it with iVisa.com. We have simplified the process, so you will not have to do anything else. These are:
First, fill the short application form here and select your favorite processing option.
Second, choose your payment method.
Third attach the documents as indicated, and click "submit."
And that will be all! It will not be complicated with us. If you have any problem while doing the process, you can always contact us.
Is it secure to use iVisa.com?
It is pretty safe, indeed! iVisa.com is a travel agency that reckons with experts that will help you throughout the process. If you want to have peace of mind, you can read our reviews to check that everything is okay with us.
Can I get in touch with you if I have further questions?
For sure! Our agents are willing to help you without hesitation! You can call us anytime you need to.