Spain is a country that is well known for its spectacular culture as the flamenco, magnificent historical buildings, and its exquisite cuisine that will make you eat more than one plate. Cities such as Barcelona can find the Holy Family's beautiful cathedral, its famous beaches, its particular Catalonian society, or Madrid with its cosmopolitan cafes and museums. That is why we should not be surprised that every year Spain receives over twenty million tourists from around the world.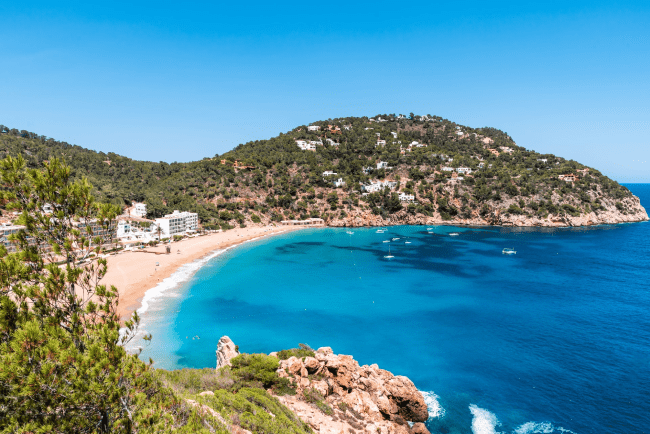 You may be thinking of traveling to Spain soon, but you should know more about the new restrictions and measurements that have been taken by the European Union, including Spain. By the end of 2022, the E.U announced that all Solomon Islands citizens will have to apply for the ETIAS to enter the Schengen Zone. That includes Spain. The ETIAS will be obtained online by filling long application forms that might be tiring for you, or you could save some time and effort by getting it with iVisa.com.
We have designed a non-complicated process that you can do in less than ten minutes without leaving your sofa's comfort. You will only need to fill a short questionnaire and attach the primary documents that iVisa.com requires for the ETIAS.
If you want to learn more about the ETIAS for Citizens of the Solomon Islands, and how you can start this procedure with iVisa.com, we recommend you to read about it down below.
Frequently Asked Questions
What is the ETIAS?
An ETIAS visa waiver is a travel authorization created by the European Union for foreigners from around sixty countries that are now exempted from a visa. It is being developed in order to identify any possible threat coming from other countries to the Schengen zone. It has not yet been deployed to the public. If you are a citizen of the Solomon Islands and are willing to discover Spain's magic, you will not have to apply for the ETIAS yet, but from late 2022.
This document will have a validity of up to three years, and you can visit the Schengen region up to ninety days.
Is the ETIAS the same Schengen Visa?
No, it is quite different from the Schengen Visa. The ETIAS can be obtained by applying online through the official website or iVisa.com, and it is a visa waiver that works as a travel authorization. It will not take more than ten minutes. On the other side, the Schengen Visa is a document that allows you to enter the country, but you have to apply for it and send your information to the embassy.
What are the documents for the ETIAS?
Remember that the ETIAS is not required to visit Spain yet, but it will be from late 2022. As the European Union is developing the ETIAS to be accessible for all, the documents may vary from the visitor and time. Fortunately, with iVisa.com, you will not have to attach more than the following documents:
Your passport.
Your debit/credit card or Paypal account.
Your email address.
Please, use your current email address since that's where you will receive your ETIAS.
What are the processing times and fees for the ETIAS?
It is difficult for us to offer the official price of the ETIAS since it is being developed. We can assure you that iVisa.com has prepared three different choices for you to select that will depend on your needs. These are:
Standard Processing option: The cheapest option, but it will take more time than expected.
Rush Processing Option: It's a quick option, yet you will have to pay more.
Super Rush processing Option: It's the fastest option, but you will receive the ETIAS asap.
If you choose iVisa.com to do this procedure, you will not have to be worried about anything else more than waiting for your ETIAS to arrive in your email account. We will provide you with the best service possible.
Have you decided to do it with us? Then click here, and our professionals will do it for you.
What are the steps to do this procedure with iVisa.com?
You can obtain your ETIAS by yourself from the official website, yet you will have to fill those long and complicated application forms and attach the required documents. That is why we suggest you use iVisa.com since we have created a simple way that you can follow from your smartphone, tablet, or computer. These are the steps:
First, fill the short application form hereand select your favorite processing option.
Second, choose your payment method.
Third attach the documents as indicated, and click "submit."
You will not have to do anything else after that! As you can see, it will not take more than ten minutes to do, and it's a straightforward procedure. If you have any problems or questions while doing any of the steps, you can contact us at any time.
Do not hesitate to apply with us. Start this process now.
Is it secure to use iVisa.com?
Absolutely yes! iVisa.com is a travel agency that reckons with the best professionals to help you with this process. You can also trust our platform since it counts on top notch security that will protect your information. Our clients also recommend our services, as you can read in our reviews.
Can I get in touch with you if I have further questions?
You can contact us whenever you want. Our agents will be there to help you throughout the process.