Visiting Spain is an excellent plan if you want to explore the beautiful landscapes throughout the country, the wonderful cathedrals, the incredible beaches where you can swim in the Mediterranean Sea, or enjoy a delicious paella. That is why we should not be surprised that this country receives millions of tourists per year since it offers great reasons to visit it.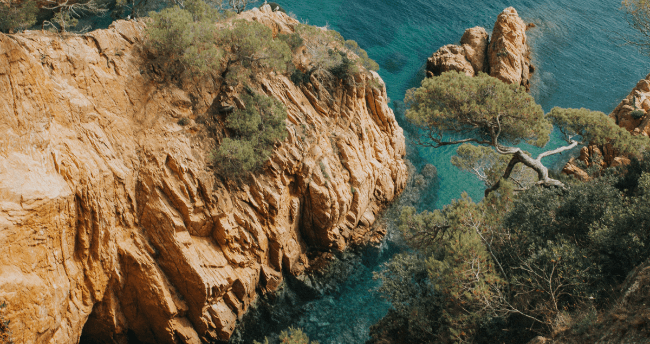 As you read before, there are tons of reasons why you should go and explore the magnificence of the jewel of the Iberian Peninsula. If you plan to visit Spain soon, you may want to learn more about the European Union's new immigration measurements. According to official reports, by the end of 2022, citizens of Toga will have to obtain an ETIAS before entering the Schengen Region, including Spain. You can apply for this doc directly from the official website. However, you may have more paperwork to do on your own. That is why we suggest you use iVisa.com; we have created a non-complicated way to help you to obtain your ETIAS.
If you want to learn more about this new requirement that will be implemented soon, and how you can save time and effort with iVisa.com, then you should read this article.
Frequently Asked Questions
What is the ETIAS?
An ETIAS is an electronic travel authorization developed by the European Union for sixty eligible countries that now count on a visa exemption. The main reason why it will be implemented is to recognize any possible terrorist attacks from outsiders. It will help them to identify tourists quickly.
It will grant access to all the Schengen Zone without restriction, and it will count on the validity of three years, and you can visit the countries for up to 90 days.
Keep in mind that this document is only for short visits to the Schengen countries. If you plan to stay for more time (such as studying or working there) then you will have to apply for a specific visa that will depend on your case.
What is the difference between the Schengen Visa and the ETIAS?
The Schengen Visa is a document required for those countries that do not count on a visa exemption agreement with the European Union. Someone can solicit it by presenting the required documentation to the embassy.
On the other side of the coin, the ETIAS visa waiver is only for those countries that are now exempted from any restriction to enter the Schengen region. You can obtain it on the official website, or with iVisa.com.
What are the required documents for the ETIAS?
In order to apply for the ETIAS, you need to know that if you do it on your own, you may have to meet the requirements that might be more time-consuming. It means that you will have more paperwork to do. However, if you do it with iVisa.com, you will need only these three documents:
Your passport.
Your email address.
Your credit/debit card or Paypal account.
As you can see here, you will not have to attach more than the essential docs with iVisa.com. We will provide you the best service to make your process easy-to-follow.
Did you make your decision already? Then click here, and let iVisa.com help you with that.
What are the processing times and fees that iVisa.com have?
Since the ETIAS has not been launched yet, it is hard to say how much it will be. That is why iVisa.com has created three different alternatives to choose that will depend on your economic and time needs. These are:
Standard Processing Option: It is a budget-friendly option with the longest time to wait.
Rush Processing Option: It is a rapid option, yet you will have to pay more.
Super Rush Processing Option: It's the fastest option, but it is also expensive.
What are the steps to follow with iVisa.com?
Remember that you can obtain your ETIAS by yourself, yet you will have to spend more time to do so. If you are determined to use iVisa.com, you can be sure that it is a straightforward process that won't take more than ten minutes. We have designed three simple steps to follow these are:
First, complete your necessary information here and then choose the preferred processing option.
Second, check that everything looks great, and use your preferred payment method.
Third, upload your docs and submit it.
Ready to begin? Then click here, and you will have your ETIAS with you. If you have questions while doing your procedure, remember that you can contact us!
Is it secure to use iVisa.com for the ETIAS?
It is safe, indeed! iVisa.com is a travel agency that counts on the best experts to help you with this process. You can also read our reviews to have peace of mind.
Can I get in touch with you if I have further questions?
Indeed, you can contact us whenever you want. Our agents are willing to help you without hesitation. You can also send us an email to [email protected]