Why is it that so many people are intrigued by visitingSpain? It depends on the style of traveling you are looking for, but it offers superb wine, impressive churches, majestic palaces, and why not beautiful beaches.
You might be interested in focusing on an artistic and architectural journey and travel around Spain, finding the main works of Picasso, Dali, Gaudi, among others. Maybe you'd like to prioritize your trip to discover the best tapas location, the most delicious paella, or the most famous flamenco show.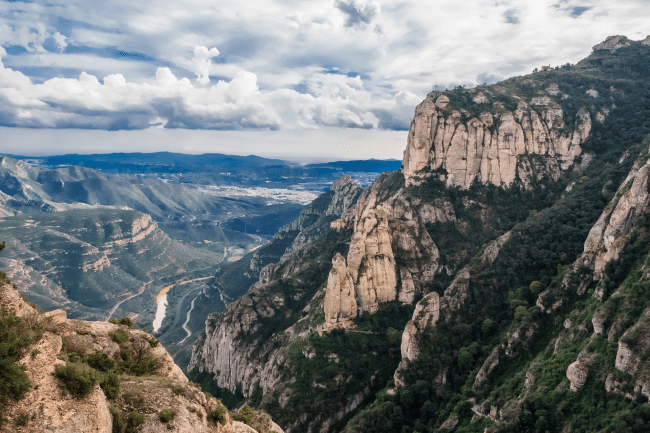 To continue having this flexible condition of visiting Spain freely as can do citizens of Costa Rica, they will need to add applying for ETIAS to their traveling arrangements. The ETIAS is a travel authorization document recently created by the Schengen members to prescreen incoming travelers and verify that their forms are in order. Part of the purpose of ETIAS is to reduce illegal immigration and terrorism around the region.
The ETIAS application requirement will only apply for travelers from Schengen visa-free countries but will continue granting access of multiple entries to all the region states. Before applying, read the requirements and tips below about the Spain ETIAS for citizens of Costa Rica, and how iVisa.com can obtain your results in less time.
Frequently Asked Questions
Why do Costa Rican citizens need an ETIAS for Spain?
For future travels to the Schengen region, travelers from visa-exempt countries will be required to apply for a Spain ETIAS. This applies to citizens of Costa Rica that want to visit the destination.
ETIAS will be needed for every incoming traveler to work as a prescreening process of their documentation before arriving. It will help the Schengen authorities increase security measures among borders and speed up the Customs process.
Can I visit Spain twice a year with an ETIAS?
Any traveler that needs to apply for the Spain ETIAS is granted multiple entries access to visit any of the Schengen countries. Once you obtain your ETIAS you might be given the document only for the time of your planned trip or up to 3 years.
During the validity of your ETIAS, you can visit Spain and other Schengen countries for a stay of a maximum of 90 days. This limit on the number of days you can be in one or more countries is valid every 180 days, so technically, if the ETIAS validity allows it, you could visit Spain twice a year.
Which is the maximum Spain ETIAS validity for citizens of Costa Rica?
At the moment, there is no active application process for the Spain ETIAS, so there is no official way of knowing the document validity each traveler will get. We can say that the validity will depend on your ETIAS application form and it can be given for the length of your travels or a maximum of 3 years.
During this time, you can stay no more than 90 days every 180 days in Spain or more Schengen destinations.
Which documents do I need to apply for the Spain ETIAS?
Getting to travel to Spain with the need for an ETIAS travel authorization will be everyone's favorite compared to regular visas. The application process doesn't require many documents, but mostly honest and truthful information from the traveler.
These are the main pieces of data you'll need to have at hand when applying:
Your valid passport: It's needed to provide your general information, but will also be asked to have a digital copy so that the authorities can verify that you gave the correct data.
Your email address: it's the way of contact you will have to provide so you can receive the ETIAS results as soon as they're ready.
Payment method: Required to make online payment of the ETIAS fee. It can be your credit/debit card or your PayPal account.
I forgot to apply for my ETIAS, how fast can citizens of Costa Rica get the results?
Despite not having prices or an approximate idea of how long the ETIAS process takes, iVisa.com does offer faster ways to get your ETIAS application rolling.
Here are the three options that iVisa.com currently has to speed up your document process and get results faster:
Standard processing time: It's the cheapest option to getting your ETIAS results but it requires a longer wait for them.
Rush processing time: It will deliver your ETIAS document in less time but for a higher price.
Super rush processing time: Is the most expensive option to getting your documents fast, but it will deliver the ETIAS results very quickly.
How can citizens of Costa Rica get the Spain ETIAS?
Going through the application process of the Spain ETIAS for citizens of Costa Rica is not as confusing or complicated as it might seem. The application can be made easily on the iVisa.com website and as part of their questionnaire, you can determine how fast you want your ETIAS results to be delivered.
These are the three steps you need to follow to apply with iVisa.com:
Start with filling out the application form with your data, and pick a processing time that fits your needs.
Then, you will review the details provided have been correctly typed, and make fee payment.
Lastly, upload any document that has been requested from you throughout the application form and click on submit.
Is the iVisa.com platform safe?
The most convenient way to apply for the Spain ETIAS is with iVisa.com platform because of its simple process and the security levels it offers each customer. Users can stay ensured that their information is entirely protected from any digital threat while using the iVisa.com services.
To verify this information, you can read some of our past clients' reviews on our services here.
How can I discover additional information about Spain ETIAS?
Are you interested in finding more information about the Spain ETIAS for citizens of Costa Rica? Start by looking around the iVisa.com website for general tips and details about the ETIAS, and also a more organized section dedicated to the criteria you want. You can also contact the iVisa.com customer service team through chat message with your questions so they can help you solve them.