One of the main reasons people decide to visit Spain is its beaches. And there's nobody to blame; every single one of them, big or small, is scenic, relaxing, and perfect for any traveler that enjoys nature.
Citizens of Macao are part of the lucky visitors who can pop up into Spain now and then with their visa-free country permit. And they are clearly choosing the right destination. If you're not into beaches, Spain has outstanding landscapes filled with adventurous hikes and the opportunity of enjoying the life of a true islander.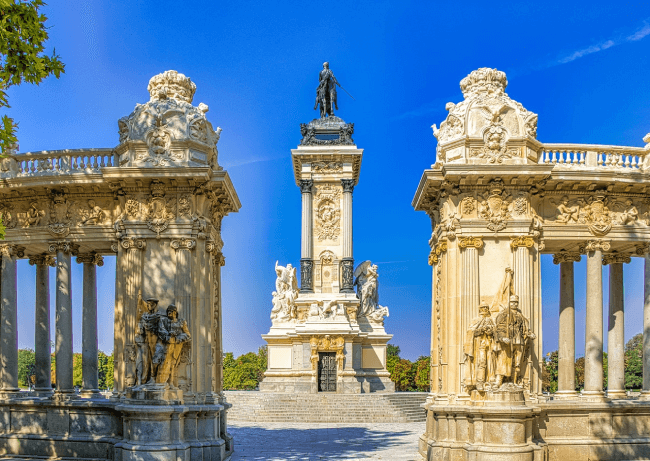 Weather is another factor that has travelers continuously appearing. Although you can get exhausted from the hot summers, that's when the ocean waves cool down the heat. And when you feel it's too chilly during the winter, a bright sun appears to improve your day.
The convenient and accessible ways of traveling among Schengen countries will have a small barrier soon for all visitors incoming from visa-exempt countries. Travelers such as citizens of Macao will require to apply for and present an ETIAS before arriving at any of the Schengen states, including Spain. It's a new regulation, still not effectively working, that will pre-screen travelers before landing to ensure they're not a threat to the region.
Find insightful FAQs below regarding the Spain ETIAS for citizens of Macao. There are also practical tips on the ETIAS application process and how iVisa.com can provide a faster option.
Frequently Asked Questions
What is the Spain ETIAS about?
The Spain ETIAS is a new pre-screening process created by the Schengen government but not yet implemented. The purpose of this travel document is to increase security measures in between Schengen borders and verify that incoming travelers from visa-exempt countries are not a threat to possible terrorist acts.
Throughout the ETIAS application process travelers must provide detailed information about their planned journey around the Schengen states, professional background, and criminal records.
Which countries can I visit with a Spain ETIAS?
The Spain ETIAS for citizens of Macao and all travelers from visa-exempt countries is created to apply solely to enter the Schengen region. That means that once the visitor applies for their ETIAS document the authorization gives them multiple entries condition to all the Schengen states during a time gap of no more than 90 days.
For how long is the Spain ETIAS valid for citizens of Macao?
The final validity of the ETIAS is not determined by your nationality or citizenship documents. Your ETIAS validity is based on the ETIAS application form and the information you provided to complete it.
Although there are currently no official writings about the validity, it's expected to last between the entire time of your planned trip or up to 3 consecutive years. During this time, you are only allowed to stay 90 days in one or more of the Schengen destinations.
How many days can I stay in Spain with an ETIAS?
Once travelers apply for the Spain ETIAS, they are allowed to travel among all Schengen countries with a flexible multiple entries access. The only condition is that the travel stay is no more than 90 days every 180 days during the ETIAS validity.
Which documents are needed to apply for the Spain ETIAS?
Quite different from any visa application, this Spain visa waiver, or ETIAS has an easy online application process that does not require more than a couple of documents. The application form mostly requests specific contact and payment information from the traveler. These are the key items needed to complete your ETIAS application:
A valid passport : The physical version is needed to provide your personal information, and a scanned copy might be requested to verify your data.
*Your email address: The current and active email address must be given so you can quickly obtain your ETIAS results when available.
Bankcard: Regarding the method of payment you wish to use for the fee payment, it can be made with a credit/debit card or a PayPal account.
Can I speed up the Spain ETIAS process?
Because the ETIAS is still a non-active process, there is no exact content as to the processing times nor cost. However, iVisa.com can share broad information regarding their ways of speeding up the ETIAS application process for all travelers using their website to apply.
Currently, these are the three iVisa.com processing speed options:
Standard processing alternative: Is the way to getting your ETIAS results at an average speed, but being the most affordable option.
Rush processing alternative: Provides you a faster processing speed to get documents faster than the standard time, but for a slightly higher price.
Super rush processing alternative: Is the option that delivers the ETIAS results in a very short time for a much higher price.
How can citizens of Macao apply for the Spain ETIAS?
Citizens of Macao can apply for the Spain ETIAS through the official website, but this can be time-consuming and tedious. To make better use of your time, the application process can be done on the iVisa.com website and requires applicants to follow three simple steps.
The iVisa.com application steps are:
Begin by filling in the online form with your personal data. Then, select the best processing alternative for your documents.
Then, revise that the information you presented above is correct, and make online payment of service.
Finally, verify that all requirements and documents have been provided or uploaded on the form. You can now submit our online form.
How safe is the iVisa.com platform for the Spain ETIAS application?
The iVisa.com platform used throughout your Spain ETIAS application is designed with the most modern security system to ensure that your personal details are safe. The information given as part of the application process of a Spain ETIAS for citizens of Macao is safely stored while filling out the form, and then after submitting your documentation.
More information about our services and our clients' reviews can be found here.
Where can I get additional information about the Spain ETIAS?
You can find information about the Spain ETIAS for citizens of Macao throughout the internet, but it can be overwhelming and confusing. We recommend you contact us via chat message or email for more guidance on the specific information you would want to read.
You can also head straight to the iVisa.com website and find all data on ETIAS divided by country.