If you are traveling with the family, Costa Dorada in Spain is the perfect destination. Costa Dorada offers playgrounds on the beach and tons of activities for children while you sunbathe in the sand. Try sailing schools, snorkeling, or watch some dolphins by the shore. There are adventure parks where children can climb trees, do zip lines, and enjoy an unforgettable experience. Spain is the perfect spot for you and your family!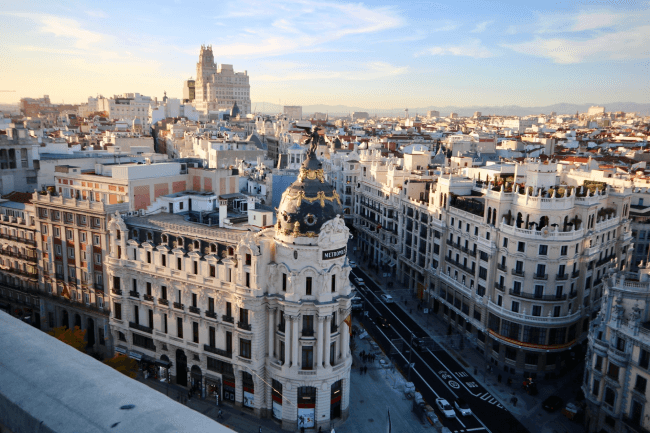 Citizens of Seychelles will need to comply with the new entry requirements if they want to visit Spain. The main requirement is the ETIAS authorization, which will be available by 2022.
Don't worry! Because iVisa.com can help you with the ETIAS process. Try a fast, simple, and trustable service with iVisa.com.
Find out more about Spain ETIAS below.
Frequently Asked Questions (FAQs)
What does ETIAS stand for?
ETIAS stands for European Travel Information and Authorization System. The ETIAS application is simple. You only need a WIFI connection and some minutes to complete it. It's as easy as it sounds!
The ETIAS procedure is a response to high crime rates and irregular immigration as EU immigration aims to detect potential criminals through the information collected with ETIAS.
Discover more of the Spain ETIAS application form with iVisa.com!
Do I need an ETIAS as a Seychelles citizen?
Yes! citizens of the Seychelles need to have an ETIAS before traveling to Spain. Countries like the Seychelles that are exempt from a Schengen visa need to acquire the ETIAS. Citizens of the Seychelles should start the application with iVisa.com!
Can I travel to other countries with Spain ETIAS?
It depends on the countries you would like to visit. The Spain ETIAS gives access to the 26 countries in the Schengen zone. If you are unsure what countries are in the Schengen agreement and would like to know if you need an ETIAS, check the iVisa.com Visa Checker. iVisa.com can help you with any travel requirements you need.
Can I travel multiple times with the Spain ETIAS?
Yes! Citizens of Seychelles that have a Spain ETIAS can enter Spain or the Schengen area multiple times. However, you should check the next parameters too:
Apply for Spain ETIAS and visit Europe soon!
What docs are requested?
Citizens of the Seychelles need to provide personal details and info about their trip to Spain. As well, immigration could request further information related to criminal past, health conditions, and previous trips to risky zones.
Make sure to have the following:
What are the procedure times and fees?
iVisa.com offers three alternatives to obtain the Spain ETIAS:
Contact our customer agents if you have some questions.
What is the ETIAS process?
The process is simple:
Citizens of the Seychelles can acquire the Spain ETIAS after these simple steps!
What answer will I get?
iVisa.com will send the Spain ETIAS authorization to the email address detailed in the online form. You must print it or save it in an electronic device so you can have it when entering Spain. We are sure border control will request it.
Citizens of Seychelles can trust iVisa.com with the Spain ETIAS application!
Is it safe to work with iVisa.com?
Of course! iVisa.com has the safest alternatives for your travel documents. Travelers around the world have trusted iVisa.com with their travel requirements and had excellent results.
Read our clients' opinions and confirm iVisa.com is the best company in the market.
How can I acquire further info?
Dive into iVisa.com main page to explore more about travel documents. Also, get in touch with customer support. We are here to help you, so don't hesitate to contact us!
iVisa.com makes it easy for you! Citizens of Seychelles can travel to Spain with iVisa.com!