If you want a taste of Spanish wine, then go to La Rioja. This region holds the majority of the Spanish vineyards where you can book a tour for wine tastings. Also, enjoy some delicious tapas in Logroño, La Rioja's capital. Spain is here for some exquisite wine and tasty food. Start planning your trip to Spain!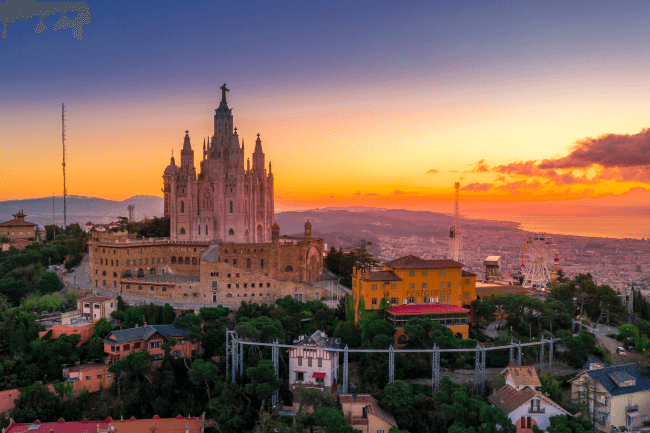 Citizens of Macedonia can travel to Spain if they comply with the fulfillment of the ETIAS procedure. Spain ETIAS is an electronic form implemented by the European Union.
The ETIAS application will be part of iVisa.com services soon so you can enjoy a simple, fast, and 100% reliable service.
Review the next FAQs to find out more details.
Frequently Asked Questions
What does ETIAS mean?
ETIAS is the European Travel Information and Authorization System. The Spain ETIAS is a 100% online process in which the applicant only needs a few minutes to complete it.
The European Union is implementing the ETIAS process as a response to the recent increase in crime rates and irregular immigration. Hopefully, this new mechanism will help to stop these illegal activities.
Can I apply for a Spain ETIAS as a citizen of Macedonia?
Yes! Citizens of Macedonia are eligible for Spain ETIAS. Macedonia is part of the 62 countries that don't need a visa to enter the Schengen zone. For this reason, citizens of Macedonia will need a Spain ETIAS before traveling.
Is Spain ETIAS valid for all the countries in Europe?
The Spain ETIAS is valid for the 26 states in the Schengen zone. However, think carefully about the countries you would like to visit as not all countries in Europe are part of the Schengen agreement.
If you want to confirm if you need an ETIAS, try the iVisa.com Visa Checker.
Can I use the Spain ETIAS for multiple entries?
Yes, the Spain ETIAS allows multiple entries to Spain and the Schengen zone. Citizens of Macedonia can use the document for 3 years. Also, they can travel around Spain or any Schengen country for up to 90 days.
Do you have some questions? Reach out to our support agents!
What information do I need to provide for Spain ETIAS?
Citizens of Macedonia must provide truthful information related to personal details and their trip to Spain. EU immigration will check the data with other international databases, like Interpol.
Keep the next items too:
A passport scan that must show photo and personal details.
A valid email address.
Payment methods, iVisa.com brings you two options, you can pay with a Paypal account or use a credit/debit card.
What are the procedure times and fees?
Citizens of Macedonia can evaluate the next alternatives:
Standard service, if you want to pay the lowest price, then you will wait a regular time.
Rush service, iVisa.com will work faster on your requirement for a fair price.
Super Rush service, the Spain ETIAS will be available in the shortest amount of time.
Which are the steps for the Spain ETIAS?
There are only three steps to obtain the Spain ETIAS:
First, complete the application and pick a processing time (Standard, Rush, or Super Rush).
Second, review the information in the online form and decide how you will pay- either with a credit/debit card or with Paypal.
Third, upload the scan of your passport and any other documents required.
iVisa.com customer service agents are ready to solve any questions!
What will I get in my email?
iVisa.com will send the Spain ETIAS document to the email address detailed in the application. Citizens of Macedonia must provide a valid email address, so they don't have any issues when getting the ETIAS authorization. They must have the ETIAS document when arriving in Spain as border control may request it.
Do minors need the Spain ETIAS?
Yes! Minors need a Spain ETIAS. Any traveler entering Spain needs an ETIAS, and the rule includes children. Citizens of Macedonia must complete the ETIAS process for every minor traveling with them.
How safe is the Spain ETIAS with iVisa.com?
Incredibly safe! iVisa.com is a trustable company with years of experience in travel documentation. Check out what our previous customers have to say about iVisa.com here.
Citizens of Macedonia should know that the service with iVisa.com is the best.
I have some questions. Where can I get more details?
iVisa.com can help you! Contact our customer service team that is available 24/7. Also, don't hesitate to send an email to [email protected].
Apply and obtain the Spain ETIAS! Citizens of Macedonia can travel to Spain with iVisa.com!