With unique cities, stunning nature views, upbeat and diverse culture, and tasty food, there's no doubt why so many travelers want to make a stop in Spain when in Europe. If you could only spend your vacations at one destination, Spain has every kind of attraction for all travelers.
You can go for the adventure of a lifetime and hike the "Camino de Santiago", travel across the country to see the magnificent architecture, or just head over to the classical coast beaches to relax by the bay. These are not even half the activities that can be done in Spain's destination. Every corner of it has a unique sense of culture, history, and personality that make the cities different amongst them. But very soon, a small barrier will be activated for citizens of Chile.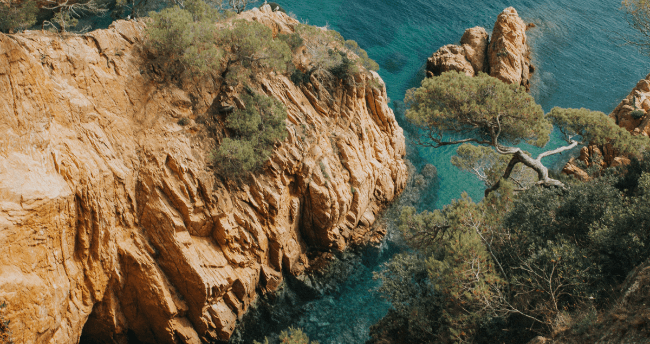 The Schengen members have decided to implement a travel authorization system known as ETIAS. It will be a mandatory document for incoming travelers from visa-free countries wanting to enter the Schengen region. It will work as a prescreening system to verify their details and that they're not a threat to the destination.
All these visitors will need to apply for an ETIAS at least 96 hours before traveling to ensure the ETIAS international systems have revised their information.
Are you interested in finding out more details about the Spain ETIAS for citizens of Chile? Keep reading about the topic and discover how to speed up your ETIAS application procedure with iVisa.com.
Frequently Asked Questions
Why do citizens of Chile need an ETIAS from Spain?
A Spain ETIAS will soon be mandatory for any traveler incoming from visa-exempt countries to the Schengen region, including citizens of Chile. The ETIAS application will allow visitors multiple entries to all the Schengen states as long as their purpose of travel is tourism, business, or medical visits with no more than a 90 day stay.
Are all citizens of Chile required to have an ETIAS?
The Spain ETIAS has been created as a prescreening process to all travelers from visa-exempt countries, this currently includes Chile. This means that every citizen of Chile that wishes to visit any of the Schengen destinations must request their valid ETIAS to travel.
It will be required for citizens of all ages, the only exception that those under the age of 18, or over 70 will pay a lower process fee.
What is the usual validity of the ETIAS?
Your ETIAS validity will be based on the accurate information you include on your ETIAS application document. The time of functional ETIAS authorization will be between the length of your scheduled trip or up to 3 consecutive years.
During this validity time, you can travel around the Schengen countries but only stay a maximum of 90 days in full every 180 days.
What information should I have before applying for the Spain ETIAS?
The online Spain ETIAS application does not request many documents from the traveler, but there is information regarding your professional and criminal records that they will require. The main pieces of data the application will request from you are:
Your current email address, so you are updated with the ETIAS process and the final results.
Your current passport to provide your primary information on the application form. You must also submit a digital copy so that the ETIAS authorities verify that your details are correct.
An active debit/credit card or PayPal account so you can pay the online service fee.
How long does it take to obtain a Spain ETIAS for citizens of Chile?
At the moment, there are no official declarations about how long the Spain ETIAS process is for citizens of Chile or any traveler. iVisa.com does, however, plan to offer three options to make your application process go faster and deliver your ETIAS results in less time.
Although there are no current prices or established time of the process, you can see a brief explanation of the options and how they differ amongst themselves.
Here are the three processing speeds iVisa.com offers:
Standard processing speed: It will provide your ETIAS results at an average speed of process at the most affordable cost.
Rush processing speed: It may get your ETIAS notifications in less time, for a higher price.
Super rush processing speed: It's the fastest processing alternative to getting your ETIAS document almost immediately but at a high price.
Which is the Spain ETIAS application process for citizens of Chile?
The Spain ETIAS application for citizens of Chile is the same as for any other traveler wanting to visit Schengen, easy. It's a straightforward application form that only requires a few details about your background and your future travel plans.
The fastest way to get your ETIAS authorization is by applying with iVisa.com. Its service includes an easy three-step process to fill out the form, and you can additionally specify how fast you need your documents to be delivered.
These are the three iVisa.com steps to follow:
Start by filling out the online application form with your details and pick the processing time that fits your wallet and your time of travel.
Then, you must check that the information provided in the previous step is correct, and proceed to pay the ETIAS fee.
Finally, you need to upload any document asked for at the beginning of your application and click on submit.
Is my information safe while applying for the ETIAS through iVisa.com?
Your information is undoubtedly safe with iVisa.com. The platform uses a reliable security system to protect your information throughout the ETIAS application process from any digital threat.
You can find additional details regarding our website and services here.
Is there more information about Spain ETIAS I can read?
There is quite an amount of sources on the internet regarding the Spain ETIAS for citizens of Chile. But because there is so much, it can be overwhelming and confusing. We suggest that you send us a message or call our customer service team for more personal attention and solution to your questions. You may also want to surf around the iVisa.com webpage for more information about the ETIAS in general.
Find everything you need to know about the ETIAS on iVisa.com to start planning your next trip to Spain.