Starting in 2022, US citizens will be asked for a Spain ETIAS for US Citizens to be able to enter Spain. The ETIAS will be an easy-to-get document, and you don't have to worry about making any mistakes in the process of getting your document or waste any time because at iVisa.com we'll be here to help you.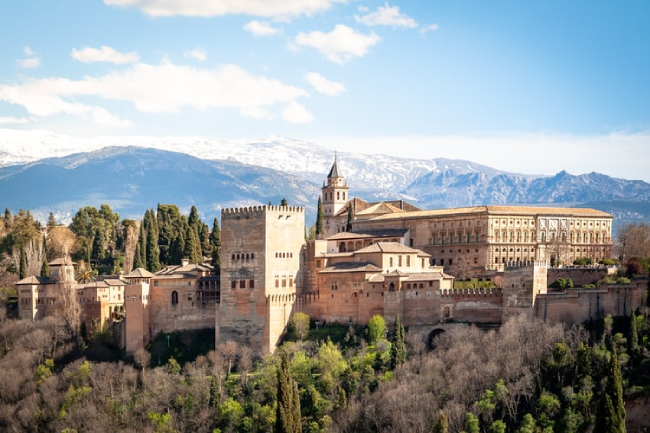 Find below more information about the application process and to learn how you will be able to obtain the Spain ETIAS for US Citizens through iVisa.com.
Frequently Asked Questions
How can I get Spain ETIAS for US Citizens?
At this time, you can obtain this document by checking the official ETIAS website.
We recommend you to read the information below and more about this requirement and how iVisa.com will be able to help get your Spain ETIAS for US Citizens.
Why is the Spain ETIAS important?
Although the Spain ETIAS for US citizens is not a visa, and does not require the same application process, it will be mandatory for travelers arriving from Schengen visa-free countries. You will have to show your ETIAS permit upon arrival at your Schengen destination. ETIAS is part of the new safety measures implemented by the EU to increase security in each member state and reduce illegal migration into their countries.
For more information about the process of obtaining your Spain ETIAS for US Citizens, continue reading below.
Can citizens of the United States of America stay in Spain for a month?
US citizens will be able to stay for up to 90 consecutive days once they obtain the Spain ETIAS for US Citizens. With an approved ETIAS application, these travelers will be able to enter the Schengen multiple times and stay in many of them, but no more than 90 days out of 180 consecutive days. The validity of each specific ETIAS may also vary.
What documents are necessary to apply for the ETIAS once it is launched?
To successfully process the ETIAS online, you need:
An unexpired passport.
An email address.
A valid means of payment (credit or debit card).
What are the processing times and prices?
Time is always an appreciated concern, so we have made it very easy for you to get the Spain ETIAS for US Citizens, and now you can select between three options according to how fast you want this service:
Standard Processing Time: Submit your form and have the ETIAS ready in 24 hours
Rush Processing Time: After submitting your form, you will get your ETIAS authorization within 4 hours
Super Rush Processing Time: You will receive your ETIAS results in no more than 30 minutes.
Is it safe to use iVisa.com?
iVisa.com was designed to help users enjoy a safe and friendly experience while applying for documents like the Spain ETIAS for US citizens. To achieve this, it functions with highly reliable security systems to keep the company databases and every detail of your private information safe from online threats.
If you want to ensure your decision is correct, have a look at some of our customers' reviews about our services here.
Where can I find more info?
Because the ETIAS process is not yet up and running, we understand you may have questions, and we're here to help you. Just write us a message mentioning your questions, and we'll help you address the answers. You can also visit iVisa.com's website and find more information related to the Spain ETIAS for US citizens.
iVisa.com recommends
When thinking about Spain, the first thing that comes to mind are the amazing food, Gaudi´s Barcelona, or Flamenco. Our recommendation though is that you do not miss the opportunity to visit one of Spain's most iconic and beautiful sites; the Alhambra and its Generalife Gardens in Granada. The Alhambra, is one of the most important symbols of the cultural and architectural legacies of the Arab dynasties that ruled over southern Spain between 711 AD and 1492 AD. In it, you will find an abandoned VIII century Roman building, beautifully renovated by the Nasrid caliphate in the XIII century. A complex made of numerous buildings, gardens, a mosque, and small palaces. Its tile-lined ceilings, as well as its delicate arches, show the greatest sophistication in design and the very advanced knowledge in astronomy of the people of Al-Andalus
Spain is an incredible place thanks to its cultural blend. It has the Arab roots, that you can even find in the Spanish language, while it also has a very prevalent Mediterranean vibe that so many envy, but also long for (who said siesta?). The best part; it can be enjoyed at any time of the year since its geographical location makes the for great weather, regardless of the season. Spain is full of life, and you will always find something new to experience, so don't hesitate to plan your vacation to this fantastic destination.