Brazilian citizens will now need an ETIAS to enter Spain. As a security measure, European Union authorities require citizens of Brazil (and other foreign nationals who do not need a visa to access Spain and the Schengen zone) to register in the European Travel Information and Authorization System. iVisa.com offers an online, efficient and easy-going service to obtain your Spain ETIAS authorization.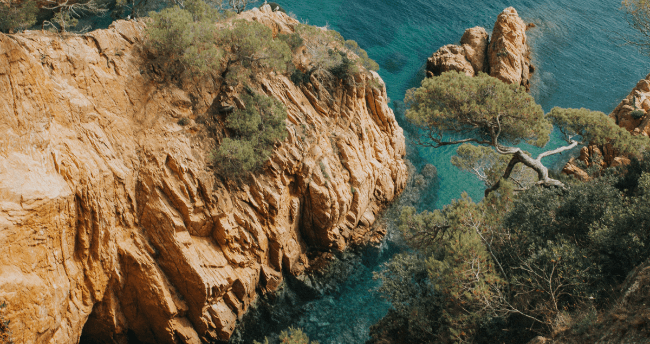 Therefore, for the question: What is the process to get myself a Spain ETIAS authorization as a Citizen of Brazil. iVisa.com is delivering a process composed of easy and simple steps to save you time and effort. Our main purpose is that you can receive your ETIAS fast and with no mistakes.
What is the process to get myself a Spain ETIAS authorization as a Citizen of Brazil?
Complete our online form with your information.
Upload a scanned copy of your passport.
Select your favored processing speed.
Decide your online payment method: Paypal, debit, or credit card
Submit your online form. Our team of immigration experts will review it.
Obtain your Spain ETIAS authorization via inbox
Print your document.
Why should I request your Spain ETIAS beforehand?
By requesting your Spain ETIAS beforehand, you ensure your document will have no mistakes and is ready whenever you require it. Moreover, you will be free to prioritize other trip-related concerns.
Start your online ETIAS application
Frequently Asked Questions
What is the valid term for the Spain ETIAS?
The Spain ETIAS has a three years validity duration. You will not be required to apply for one every time you travel, although you have to get a renewal every three years, in case you lose your passport or this one expires.
See What is the process to get me a Spain ETIAS authorization as a Citizen of Brazil
Does the Spain ETIAS allow me to stay throughout its validity term?
Not at all. You can only remain in Spain and the Schengen zone for a maximum time of 90 days in a period of 180 days, this is known as the 90/180 rule.
What is the price of processing my Spain ETIAS authorization with iVisa.com?
Our service fees are determined according to the processing time you choose your ETIAS to be ready.
Standard Processing Time: Get your ETIAS by paying our lowest rate at a standard time
Rush Processing Time: Acquire your ETIAS by paying a higher rate at a faster time.
Super Rush Processing Time: Obtain your ETIAS by paying our highest fare at the most agile speed.
If I do this process by myself, will I get it for free?
No, since the registration is valued at 7 Euros. Keep in mind that regarding what is the process to get myself a Spain ETIAS authorization as a Citizen of Brazil your best choice is iVisa.com. Our affordable service fees are backed up by our experience and outstanding results in the travel industry.
Which documents or information are demanded to apply for my ETIAS?
A scanned page of your passport.
A valid email address
A chosen online payment method: Debit, credit card, or Paypal
Get started with your online process
Where to go if I want further details about iVisa.com's process?
In the scenario, you wish further details about iVisa.com's process or about the topic: What is the process to get myself a Spain ETIAS authorization as a Citizen of Brazil. You can chat here with our team of customer care specialists. They will respond 24/7
Are iVisa.com's services reliable?
Yes, of course. We have been working hard for years in the travel documentation industry, serving thousands of customers. We possess a very secure and intuitive platform where your information will be safe and processes carried out efficiently.
iVisa.com Recommends
Experience Barcelona! This is the second-largest city in Spain and has a privileged position along the Mediterranean coast. Although it has always been a very attractive holiday destination internationally, in recent years it has become even more famous around the world after FC Barcelona won the Champions Cup in May 2009 against Manchester United in their prime.
Among the most remarkable places to visit in the city, we have the Sagrada Familia cathedral, the most visited monument in Spain, and undoubtedly the first tourist stop you should visit in Barcelona. Its construction began in 1882 and it is known as the masterpiece of the architect Antonio Gaudí, as he dedicated his life to this basilica. Currently, it is still under construction, since Gaudí died. The best way to get to know it in depth is to be accompanied by an expert guide.
Barcelona also has Park Güell, this architectural gem, also by Antonio Gaudí, is the most creative and incredible park in Barcelona. There, you can take a walk and discover how constructions mix with nature and get to know Gaudi's house- now converted into a museum. Visit Casa Batlló, an impressive building, which was inhabited until the beginning of the 20th century. The original construction belonged to Emilio Sala, but its owner, Josep Batló, wanted to remodel it, so he hired Gaudí. Today, it functions as a museum and is open to the public.