If you are planning to visit Spain, you must stop by Segovia. The city offers beautiful historical sights, like the Aqueduct of Segovia, a Roman construction. As well, visit the gorgeous Gothic cathedral or the Alcazar, where you can see the whole city. Don't miss the chance to visit Segovia. Go to Spain soon!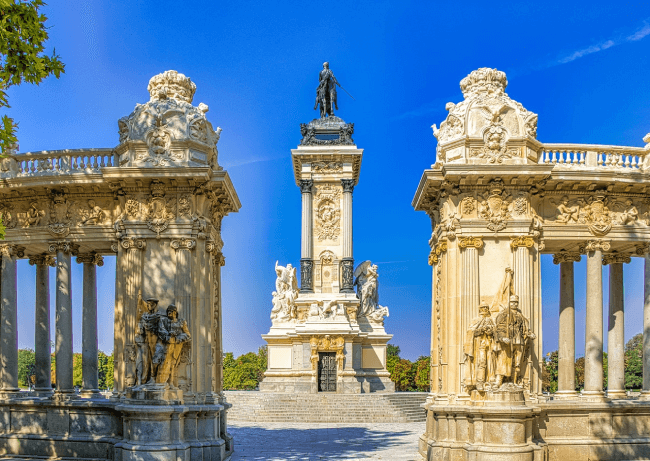 Citizens of Peru who would like to visit Spain must comply with the new entry requirement to the Schengen area called ETIAS. The Spain ETIAS is the new mandatory process for nationalities exempt from a Schengen visa.
iVisa.com is here to help you. Try the ETIAS application with us! Enjoy a fast, simple, and reliable product with iVisa.com.
Do you want to know more? Then keep reading about the Spain ETIAS.
Frequently Asked Questions (FAQs)
What is ETIAS?
ETIAS is the new electronic system that will be available by 2022, and visitors who don't need a Schengen visa will need to acquire it. ETIAS is the acronym for European Travel Information and Authorization System.
The European Union has created the ETIAS process to gather information from international travelers. The immigration services will use the data to stop potential threats to the European countries.
The Spain ETIAS is easy! Continue discovering more with iVisa.com!
I'm a citizen of Peru. Should I obtain an ETIAS?
As a citizen of Peru, you should have an ETIAS to enter Spain. Over 60 countries are exempt from a Schengen visa, which means they will need the ETIAS authorization to enter the Schengen area. In this case, citizens of Peru will need a Spain ETIAS as they don't require a Schengen visa to enter Spain.
Is the Spain ETIAS valid for all countries in Europe?
Not for all countries in Europe. Citizens of Peru need to differentiate between the European Union, Schengen zone, and the European continent as they represent different states. The Spain ETIAS is a process approved by the European Union that gives access to 26 states in the Schengen zone. However, not all countries in the European continent are part of the Schengen agreement, so be careful when choosing where to go. Use the iVisa.com Visa Checker and find out if you need an ETIAS or other travel documents.
Ready to start your European journey? iVisa.com can help you!
Is Spain ETIAS valid for several trips?
There are no limits to the number of trips to the Schengen zone when holding a Spain ETIAS. Still, follow the next parameters:
The Spain ETIAS is valid for up to 3 years since the issue date.
Citizens of Peru can stay a maximum of 90 days within a 6-month period in Spain or any other Schengen country.
What is the required information?
Citizens of Peru should provide details like name, address, phone number, date of birth, nationality, among others. As well, the application could have questions related to any criminal past and previous trips to war zones.
Make sure you also have the following:
A passport scan.
Email address so iVisa.com can send the Spain ETIAS.
Payment options, iVisa.com charges a minimum price for the ETIAS process, which you can pay with a Paypal account or using a credit/debit card.
Not sure you have the right docs? Contact us!
What are the processing times?
Citizens of Peru can choose one of the following options:
Standard service, the regular option most iVisa.com customers select.
Rush service, a quicker alternative when travelers need the document sooner.
Super Rush service, if you are in a hurry and you need the Spain ETIAS now.
Which are the steps for the Spain ETIAS?
Complete the electronic form and pick a processing time according to your needs.
Verify all your information is correct. Proceed to pay, whether with a credit/debit card or a Paypal account.
Attach your passport scan and any other documents required.
What will I receive in my email?
iVisa.com will send the Spain ETIAS results to the email address detailed in the application. Citizens of Peru must provide a valid email address, so they don't have problems receiving the ETIAS.
We want you to have a smooth entry! Obtain the Spain ETIAS with iVisa.com!
Can I trust iVisa.com with my order?
For sure! iVisa.com works 24/7 to bring you the best service for the Spain ETIAS. As well, our professional teams can manage all types of travel requirements, so be sure we can help you with your trip.
Check our customers' reviews and feel confident choosing iVisa.com.
Who should I contact for further info?
Get in touch with the iVisa.com support team, who can answer all the questions you have. As well, send an email to [email protected], and we will give you a prompt response.
Citizens of Peru can apply for Spain ETIAS with iVisa.com!