In case you're planning to visit Sri Lanka, we have good news for you. You can now enter this country by having easy travel documents, including a Sri Lanka eVisa. These documents aren't difficult to get, especially if you use our services!
The trip to Sri Lanka becomes fun and extraordinary when you are remedially fit. You can search for vaccine-related rules on the iVisa.com site. An idea like, 'Do I need a vaccine to travel to Sri Lanka' may enter your considerations. To keep yourself protected from infective circumstances, you ought to get yourself vaccinated.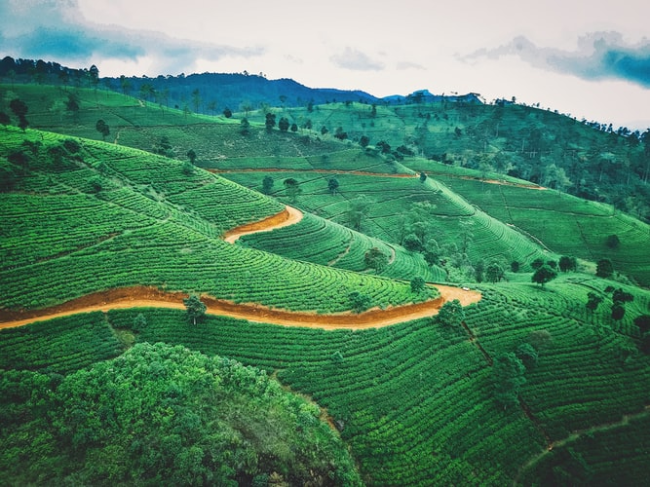 How to apply for a document with iVisa.com
Visit our application website to verify if you're qualified for the document.
Fill out the application form in case you're eligible.
After you finish filling out the form, ensure that your information is correct so that you can avoid mistakes and pick a processing speed.
Join the documents required for the application form and send it once you're ready.
Obtain the health declaration by email inbox.
Frequently Asked Questions
Is it mandatory to have a Covid vaccine certificate in order to travel to Sri Lanka?
No, you don't. As of today, COVID vaccination passports or certificates are not mandatory to enter Sri Lanka. Now if you are a Covid vaccine certificate holder, you are exempted from testing and quarantine requirements.
Any vaccination type accepted by the country of origin will be accepted. You are considered vaccinated if all doses of a vaccine against SARS-Cov-2 have been administered for at least two weeks before traveling.
Since information may change quickly, we advise you to follow up on the latest Sri Lanka travel updates and/or contact your local embassy.
Do I need to get a COVID-19 test in order to visit Sri Lanka?
COVID test prior to arrival: PCR test within 72 hours or antigen test within 48 for unvaccinated travelers.
COVID test on arrival exemptions: Fully vaccinated travelers and children under 12.
Is it required to quarantine on arrival to Sri Lanka?
Quarantine requirements: There are no quarantine requirements.
What documents are to be taken while applying for a visa to Sri Lanka?
You will require the accompanying records for the Sri Lanka visa application:
A current valid passport and details scan.
Credit card/debit card.
Email address for affirmation.
What is the different processing plans for a Sri Lanka visa?
You can locate the processing plans on iVisa.com site:
Standard Processing Time (

USD 61.00

-

5 days

): With the assistance of this arrangement, you will get your visa in a day
Rush Processing Time (

USD 94.00

-

3 days

): By following through on the set cost, you will have the option to get your visa in a matter of hours.
Super Rush Processing Time (

USD 103.75

-

24 hours

): This is the fastest handling plan, as soon after paying a fixed cost, you will get your visa quickly.
What are the steps to apply for a Sri Lanka Visa? Is it necessary for me to take vaccination shots?
Fill the digital application form.
Complete the payment using a credit card.
Mention your email so that you can receive your visa confirmation on it.
Regarding your question on, 'Do I need a vaccine to travel to Sri Lanka', you should know that the accurate response is, Yes, you should be vaccinated for different infections before stepping into Sri Lanka.
Will I be checked for vaccination on reaching Sri Lanka? Is this visa application method safe?
If you are worried and thinking, 'Do I need a vaccine to travel to Sri Lanka', you should know that vaccine shots are a must for a traveler. To answer your question, yes you will be checked for vaccination on reaching Sri Lanka. Regarding safety, client trust is the most important aspect of this organization, and that is the reason this strategy to apply for Sri Lanka visa is the most secure.
What is the reason that getting a vaccine shot has become necessary before I travel to Sri Lanka?
Whenever you plan a journey to another country, you might get thoughts like, 'Do I need a vaccine to travel to Sri Lanka'. The answer is, yes, you should. The reason being, you can be the carrier of diseases from your native country, and you can take up diseases from the country you are visiting. This will result in spreading an epidemic between the two nations. That is why it is necessary to do full research regarding the diseases, get vaccinated, and then visit a new place.
What are the two official bodies that propose the vaccinations for travelers?
You might think, 'Do I need a vaccine to travel to Sri Lanka' and you ought to understand that the CDC and WHO are the regarded and official bodies that propose vaccinations for various risky ailments that an individual should get.
Which diseases are endemic to Sri Lanka?
You may get thoughts like, 'Do I need a vaccine to travel to Sri Lanka'. So, you should consider essentially all the diseases for which you require vaccinations. These are, hepatitis A, hepatitis B, typhoid, yellow fever, Japanese encephalitis, rabies, meningitis, polio, measles, mumps, and rubella (MMR), Tdap (tetanus, diphtheria, and pertussis), chickenpox, shingles, pneumonia, and influenza.
What preventive measure should I take when planning a journey to Sri Lanka?
Malaria is known to exist in Sri Lanka. Ensure proper precautions to avoid these mosquito-borne diseases. All the required information will be provided to you on the iVisa.com website.
Where might I have the opportunity to read about vaccines needed before visiting Sri Lanka?
Your all questions on 'Do I need a vaccine to travel to Sri Lanka' will be resolved when you will refer to the iVisa.com website.
iVisa.com recommends
Sri Lanka is a stunning tropical island brimming with intriguing greenery. Its uneven inward nation has dazzling vistas and all-encompassing perspectives. Its fame in the travel industry is because of its adaptability. For the open-air explorer, Sri Lanka offers perpetual common excellence. For the social traveler, there are delightful neighborhood dishes and recorded locales to investigate.
Its diverse landscapes range from rainforest and arid plains to plateaus and sandy beaches. Sri Lanka is also famous for its ancient Buddhist ruins, including the 5th-century Citadel of Sigiriya with its palace and frescoes. The city of Anuradhapura, the ancient capital of Sri Lanka, has many ruins over 2,000 years old.
Start planning your trip to this exotic country now and apply for your eVisa here.