If you are thinking about Sri Lanka we are sure you want to visit Kandy. This city was the ancient capital of Sri Lanka. Visit the National Museum of Kandy and check the history of Sri Lanka. iVisa.com is ready to help you with the travel requirements to Sri Lanka.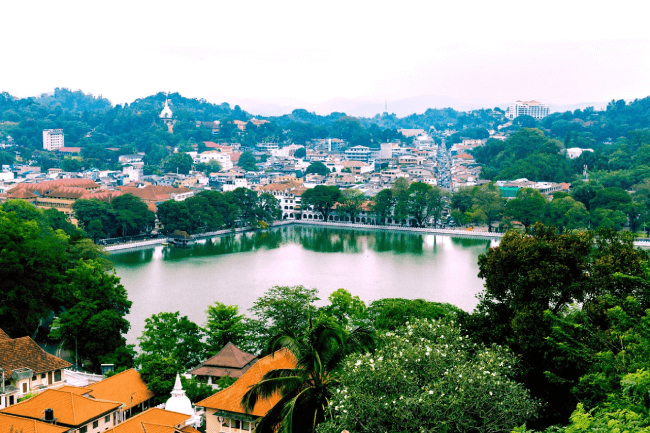 Liberians can trust iVisa.com with any travel document they may need to enter Sri Lanka. They should know about the Sri Lanka ETA. iVisa.com offers a fast, simple, and reliable service for the Sri Lanka ETA.
Continue exploring all about the Sri Lanka Visa for Liberians below.
Frequently Asked Questions
Do I need a Sri Lanka ETA?
It will depend on your nationality. We have a useful tool that can tell you what travel documents you need for any country in the world. Use our Visa Checker and see whether you need an electronic visa or not.
In case you need the Sri Lanka ETA, iVisa.com has two alternatives according to the purpose of your trip:
Sri Lanka Tourist ETA
Sri Lanka Business ETA
We can help you with the Sri Lanka Visa for Liberians!
What is the validity of the Sri Lanka ETA?
Both of the alternatives for the Sri Lanka ETA offers different validity options:
The Sri Lanka Tourist ETA is valid for up to 6 months and allows a double-entry. Visitors can stay a maximum of 30 days.
Sri Lanka Business ETA has a maximum validity of 90 days and allows a double-entry to Sri Lanka. Also, travelers can stay up to 30 days.
iVisa.com has the right tools to help you with the Sri Lanka Visa for Liberians.
What information is required?
Visitors will need to complete an electronic form with personal details, such as name, nationality, among others. Also, they must be specific about their plans in Sri Lanka.
Collect the following items:
A passport scan, your passport must have a minimum validity of 6 months after arrival in Sri Lanka.
A valid email address to communicate with the iVisa.com team.
Payment methods, pay for the professional service with a credit/debit card or use a Paypal account.
Continue checking all our services on our main page and confirm how we can help you with the Sri Lanka Visa for Liberians.
What are the processing times and fees?
iVisa.com offers three alternatives for processing:
Standard processing service, if you are willing to wait a regular time, then go for the cheapest option.
Rush processing service, in case you need the travel document sooner pay a higher fee.
Super Rush processing service, the fastest alternative for your travel documentation.
Contact us if you have any questions.
What is the process?
Liberians should follow these three steps:
Fill out the information required in the electronic form. Select a processing time (Standard, Rush, or Super Rush).
Check your details and try not to leave blank spots. Proceed to pay with a credit/debit card or a Paypal account.
Attach any documents required and submit your application!
iVisa.com has all the tools to help you travel to Sri Lanka!
How will I receive my travel document?
Our iVisa.com team will send you the Sri Lanka ETA to your email inbox. Therefore, provide a valid email address so you can receive the documents electronically.
Upon arrival, show your Sri Lanka ETA to immigration officers. After that, you can enjoy all of Sri Lanka!
How safe is iVisa.com?
Super safe! iVisa.com has implemented the highest security guidelines for all its services. Travelers from all over the world know they can trust our systems.
Check out our comments section, where we have displayed our excellent results. Make iVisa.com part of your trip! Travel now!
Who should I contact if I have more questions?
Communicate with our customer service agents who are available 24/7. They can answer all the questions about the Sri Lanka visa for Liberians.
Explore the main page for further details about how iVisa.com works. We are a digital platform that can handle any type of travel document!
We know all about the Sri Lanka for Liberians! Let iVisa.com help you today!