Have you thought about exploring the beauties in Sri Lanka? While it may seem something difficult with the COVID-19 pandemic or any similar event, keep in mind that it's not impossible. This country recently released its Health Declaration, and to obtain this Sri Lanka 14 day quarantine requirement you only need to complete some processes on the Internet that won't take you a lot of time. You can learn more about these processes by reading the information in this article.
First of all, you should know that you can get this document with an online application. This process is available with iVisa.com, a company that provides you a fast and trustworthy service for traveling documents that can be difficult to obtain by official means. You can feel relieved that with iVisa.com you won't spend more than a few minutes of your day filling in an effortless online form.
In this blog post, we'll give you all the details about the Sri Lanka Health Declaration.
Note: Since April 22nd, 2022, the Sri Lanka Health Declaration Form is no longer necessary to enter the country.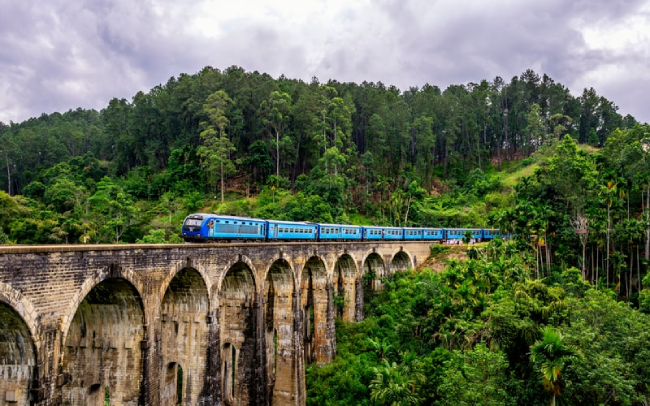 Frequently Asked Questions (FAQs)
Why do I need a Sri Lanka Health Declaration?
The Sri Lanka 14 day quarantine requirement better known as Sri Lanka Health Declaration is an official document that the government has launched to preserve your health and avoid the spread of the COVID-19 virus because this virus has a high-risk of contagion. If you don't apply for this requirement before traveling to Sri Lanka, you could get into some troubles at the airport, and the Immigration officers could deny your entry.
With the COVID-19 Pandemic still present, a lot of nations have decided to work hard to offer travel authorizations that allow them to keep better control over the entry of travelers from anywhere. Therefore, the Health Declaration has been an excellent option for some countries like Sri Lanka.
What documents do I need to apply?
Something great about this requirement is that you don't need to take a trip to a Sri Lankan embassy to apply, you can do all the process online. But, even being an online process, you still have to collect some documents. Here's the shortlist:
A visible and valid scanned copy of your passport information page
A valid email address to receive the document and the QR code
A proper payment option to pay for the service, which can be Paypal or debit/credit card.
Is it mandatory to have a Covid vaccine certificate in order to travel to Sri Lanka?
No, you don't. As of today, COVID vaccination passports or certificates are not mandatory to enter Sri Lanka. Now if you are a Covid vaccine certificate holder, you are exempted from testing and quarantine requirements.
Any vaccination type accepted by the country of origin will be accepted. You are considered vaccinated if all doses of a vaccine against SARS-Cov-2 have been administered for at least two weeks before traveling.
Since information may change quickly, we advise you to follow up on the latest Sri Lanka travel updates and/or contact your local embassy.
Do I need to get a COVID-19 test in order to visit Sri Lanka?
COVID test prior to arrival: PCR test within 72 hours or antigen test within 48 for unvaccinated travelers.
COVID test on arrival exemptions: Fully vaccinated travelers and children under 12.
Is it required to quarantine on arrival to Sri Lanka?
Quarantine requirements: There are no quarantine requirements.
What are the prices and processing times to get this document?
By now, it's not easy to get precise information about this document, especially because you can't have it through an official government website. However, you can have your peace of mind by knowing that iVisa.com offers you 3 options with different prices depending on how fast you need your Health declaration:
These prices are not official, but they can work to provide you an idea of ​​the average rate.
Standard, an average waiting period for the lowest price.
Rush, iVisa.com will work faster to obtain the document.
Super rush, the quickest service for a higher fee.
How is the application process with iVisa.com?
You only need to complete an easy 3-step method to obtain your Sri Lanka 14 day quarantine requirement. These are:
First, take your time to read all the information and fill in the first questionnaire. After that, choose the processing time.
Second, verify your information carefully and pay for iVisa.com's fee.
Third, upload and attach the copy of your passport and click on the submit button.
You must read all the information carefully and make sure that the spelling is correct. If there's a single mistake in the online form and you send it, it might be difficult to change the information later and you'll probably have to re-apply.
Once you obtain your Sri Lanka Health Declaration, you'll also receive a QR code through an email.
How will I get the Sri Lanka 14 day quarantine requirement?
First, you'll receive a notification via email, and then, iVisa.com we'll send you a QR code among the Health Declaration. It's recommended to download this code on your phone to avoid any trouble at the airport. As soon as you land in Sri Lanka, the Immigration officers will ask for your documentation, and that includes the QR Code. This code will be verified through the official checkout system, and only after that, you'll be ready to enter the country. Just remember to follow the 14-day quarantine after that.
I'm traveling with my children, do they need Health Declarations as well?
Yes, they also need this document. If you travel with more than one child, each of them will need a Health Declaration. This requirement is necessary for any foreign citizen, not only adults. For your convenience, we can help you if you have any doubt or question about this topic, you can contact us on this link.
Is iVisa.com's service 100% secure?
Yes,iVisa.com's service is safe. In this company, we understand that our products are essential to enjoy your trip, that's why we offer a high-quality service with a modern and trustworthy security system. If you still feel unsure about what we offer, then don't worry, you can check out our reviews here to receive other details and more opinions from our clients.
Where can I find more info about the Sri Lanka 14 day quarantine requirement?
Keep in mind that if you still have questions or you need personal attention, then you can contact our customer service here, or you can even read more information on iVisa.com's website. You can even check on our page if you need a visa or other travel documents to enter Sri Lanka.
Start your journey today and don't worry about this part of the journey, you can simply apply for your Health Declaration today and forget the stress about it!