As you may very well know, transiting through Sri Lanka means that you need to obtain a Sri Lanka transit visa. Of course, the rule does not apply if you come from a visa-exempt country, but most nationalities need such a document if they wish to leave the transit zone. If that is not a part of your plans, no visa is required.
Fortunately, the Sri Lanka transit visa is available online. You can go through an online application process, which should make things more convenient than going to a consulate. The good news is that iVisa will soon launch this process so that you can apply for a Sri Lanka transit visa using our services.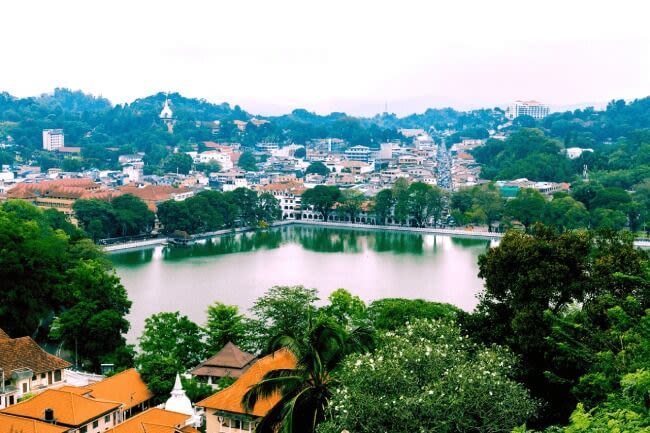 When the visa goes live, we assure you that the process will be a piece of cake for you. The first thing you need to do is to make sure that you have everything you need for a successful application process. iVisa will not ask for much; only the following:
Passport – applicants who want a Sri Lanka transit visa must hold a valid passport that remains as such for at least another 6 months from the date of arrival in Sri Lanka.

Two photos – the pictures must be taken in the last 6 months and follow all the guidelines for passport photos.

Onward flight ticket – this will serve as proof that you only wish to transit Sri Lanka.

Means of payment – during an online visa application process, you need to be able to pay for your document online. iVisa accepts multiple methods of payment. You can use credit or debit cards, but PayPal is also acceptable.

E-mail address – after you submit your application, iVisa will send you the transit ETA for Sri Lanka via e-mail in PDF format. Please remember that you are going to have to print out at least one physical copy.
The next thing on the checklist will be the application form. It will be broken down into three steps for your convenience. It should not seem at all difficult, but if you have questions or concerns, iVisa's customer support is available 24/7 and free of charge.
The first step will consist of general information. You will be required to provide your name, address, date of birth, and so on. Passport information and details about your trip will also be necessary. At the same time, the first step will ask you to select a processing time for your application. iVisa will give you three options, but keep in mind that they all have different fees. We cannot give you the exact amount at the moment because there are still some details to be put in place before the Sri Lanka transit visa goes live, but what you need to keep in mind is that the sooner you want your travel document, the more you have to pay for it. Rest assured that the fees will be affordable.

The second step will take care of the payment and revision. You must be very careful with the information you provide because mistakes will lead to an invalid document. When the time comes, read your application form carefully to avoid repeating the process.

The last step will ask you to upload the supporting document for your application. For example, you will have to upload a scan of your passport's information page. As soon as that is done, you can submit your application and wait.
Needless, to say, a Sri Lanka transit visa online application will be incredibly accessible with iVisa when they launch the process. That should happen very soon, and you will be able to get your visa in a matter of hours.