If you're traveling to Sri Lanka soon, you must know that you are subject to a mandatory 14-day quarantine requirement from the moment that you arrive.
You must also keep in mind that if you have visited South Korea, Italy, France, Spain, Germany, Switzerland, Netherlands, Sweden, Austria, Iran, Belgium, Norway, and the United Kingdom 14 days prior to your trip to Sri Lanka, you will not be allowed entry to this country.
Besides showing your Electronic Travel Authorization (ETA), you will also be required to present a Sri Lanka Health Declaration. Fortunately, iVisa.com can help you process your Health Declaration safely and easily from the comfort of your own home today.
Keep reading this article to learn more about the Sri Lanka Health Declaration online and avoid any inconveniences at the airport or at any point during your trip.
Note: Since April 22nd, 2022, the Sri Lanka Health Declaration Form is no longer necessary to enter the country.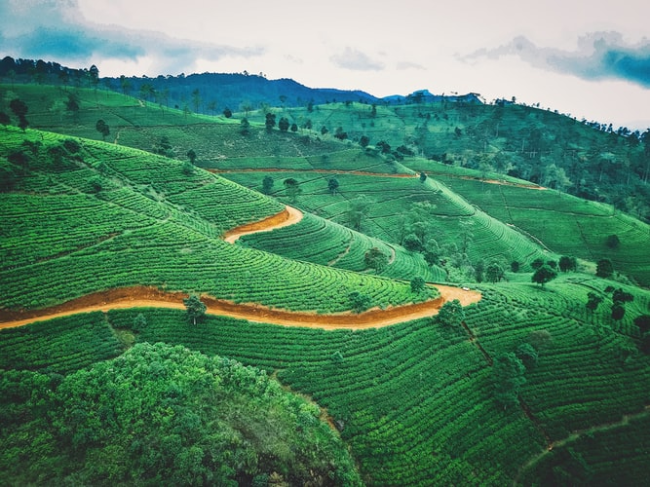 FREQUENTLY ASKED QUESTIONS (FAQs)
WHAT IS A SRI LANKA HEALTH DECLARATION AND WHY DO I NEED ONE TO TRAVEL?
A Sri Lanka Health Declaration is a document in which you truthfully declare your health condition as well as your contact travel information. You need to show one at the moment of your arrival to stem the spread of coronavirus within the Sri Lanka community. Please remember that without one, you will be denied entry to this country. You can request your digital Health Declaration before you travel by applying here.
HOW DO I GET A SRI LANKA HEALTH DECLARATION?
You can get it by going to Sri Lanka's website and following all the steps involved with the process and registration, or you can request one simply, quickly, and securely through iVisa.com's highly intuitive platform from your desktop or mobile. Our process takes less than 10 minutes.
Apply for yours today.
WHAT DOCUMENTS DO I NEED TO PROVIDE WHEN I REQUEST MY SRI LANKA HEALTH DECLARATION?
In order for us to process your digital Health Declaration with iVisa.com, you will only need to provide the following documents:
Your Passport Scan: you'll be requested to upload your passport scan so we can have all your details and personal information.
Choose a Payment Method: once you've finished completing the application form, you will be redirected to select your method of payment. You'll have two options, Paypal or any credit or debit card.
Is it mandatory to have a Covid vaccine certificate in order to travel to Sri Lanka?
No, you don't. As of today, COVID vaccination passports or certificates are not mandatory to enter Sri Lanka. Now if you are a Covid vaccine certificate holder, you are exempted from testing and quarantine requirements.
Any vaccination type accepted by the country of origin will be accepted. You are considered vaccinated if all doses of a vaccine against SARS-Cov-2 have been administered for at least two weeks before traveling.
Since information may change quickly, we advise you to follow up on the latest Sri Lanka travel updates and/or contact your local embassy.
Do I need to get a COVID-19 test in order to visit Sri Lanka?
COVID test prior to arrival: PCR test within 72 hours or antigen test within 48 for unvaccinated travelers.
COVID test on arrival exemptions: Fully vaccinated travelers and children under 12.
Is it required to quarantine on arrival to Sri Lanka?
Quarantine requirements: There are no quarantine requirements.
WHAT ARE THE PROCESSING TIMES AND FEES TO GET MY SRI LANKA HEALTH DECLARATION?
iVisa.com knows that as a tourist, this must be one of your top concerns. This is why we've created a quick and secure process within our very automatic platform in which our team of experts will process your request in the time you may need. These are the three options for you to select the one that is the most suited for your flying needs:
Standard, an average waiting period for the lowest price.
Rush, iVisa.com will work faster to obtain the document.
Super rush, the quickest service for a higher fee.
Process your online Health Declaration with iVisa.com now.
HOW CAN I REQUEST MY HEALTH DECLARATION FOR SRI LANKA?
Processing your digital Health Declaration with iVisa.com is the simplest, most reliable way to get this document before your trip. Besides, our system is extremely solid. It will not take you longer than a couple of minutes to fill all of it by just following these simple steps:
Fill out the application form here and simply answer a few questions related to your trip. After that, you can choose the processing time that is most beneficial for your trip.

Now double-check all the information you have provided to move forward with your payment via Paypal or with a credit or debit card.

To finish upload your passport scan and any other document that may be required. Later, our diligent team of experts will examine your application form and will be able to send you the Health Declaration as a QR code to your email. This meaning that you'll only have to display it at the immigration officer at the airport when you get there, so your personal information appears in the system.
Never forget that if you need more assistance while following these steps, you can get in touch with us at any moment. Our customer service team is keen to solve any of your needs whenever is required!
HOW SAFE IS IVISA.com TO PROCESS MY SRI LANKA HEALTH DECLARATION?
You can rest assured iVisa's platform is very reliable. Even though we're not related to the government of Sri Lanka in any way, we are a seasoned and authorized travel company with an experienced review team that will carefully handle your application in the best possible way. You can also read what other customers have to say about us here.
WHERE CAN I FIND MORE INFORMATION ABOUT THIS PROCESS?
Feel free to contact our super agents. They are available 24/7. Besides, you can contact them by phone or by writing an email to [email protected]