Sri Lanka has seen international influences transform this country into a unique site for international travelers. Enjoy the wonderful hybrid between local culture and European influences. Start this incredible journey to Sri Lanka with iVisa.com.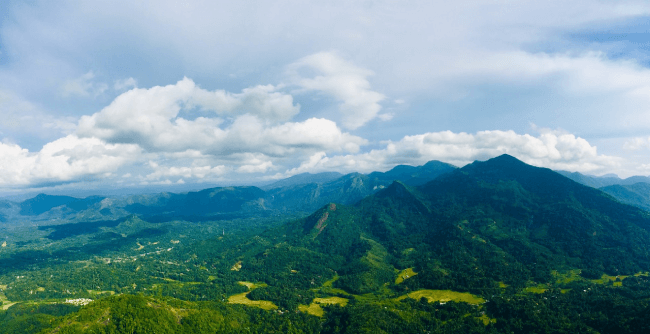 Ivorians should check beforehand whether they need a visa to enter Sri Lanka. Also, they should know about the Sri Lanka ETA. iVisa.com has the simplicity, speed, and security to help you.
Check all the details about the Sri Lanka Visa for Ivorians on the following lines.
Frequently Asked Questions
What is the Sri Lanka ETA?
The Sri Lanka ETA is a travel document that most international travelers need before entering Sri Lanka. ETA is the Electronic Travel Authority. iVisa.com gives you two alternatives for the Sri Lanka ETA that you can find next:
Sri Lanka Tourist ETA
Sri Lanka Business ETA
If you want to confirm whether you need a travel document to visit Sri Lanka, then explore our Visa Checker. We can tell you what you need for your next trip!
The Sri Lanka Visa for Ivorians is a click away!
What is the validity of the Sri Lanka ETA?
According to the Sri Lanka ETA that fits the purpose of your journey, you can find the following validity options:
Sri Lanka Tourist ETA is valid for a maximum of 6 months and allows a double-entry. Visitors can stay up to 30 days in Sri Lanka.
Sri Lanka Business ETA has a validity of 90 days and gives travelers a double-entry to Sri Lanka. Also, the maximum stay is 30 days.
Let iVisa.com support you with the Sri Lanka Visa for Ivorians.
What are the requirements?
Travelers must fill out an online application with personal details, such as name, nationality, passport number, etc. Also, they must provide details about their plans in Sri Lanka.
Make sure to have the following, as well:
A passport scan, your passport should be valid for a minimum of 6 months after arrival.
A valid email address to connect with the iVisa.com team.
Payment methods, pay our fee with a credit/debit card or use a Paypal account.
We know you are ready to travel! Explore all our services on the main page and see how we can help you with the Sri Lanka Visa for Ivorians.
What are the processing times and fees?
According to your time and budget, select the option that better fits your preference:
Standard processing service, the most affordable service for your travel document.
Rush processing service, if you need us to work faster, then pay a higher fee.
Super Rush processing service, the fastest alternative.
Are you unsure about anything? Don't worry! Contact us for further information!
What is the process?
The process is simple. Travelers only need to follow these three steps:
Complete the application with personal information. Choose a processing time (Standard, Rush, or Super Rush).
Verify your information and try not to leave blank spots. Determine your payment method, select between a credit/debit card or a Paypal account.
Upload any documents required and submit your application!
iVisa.com is here to support your efforts to travel to Sri Lanka! Let us help you today!
How will I receive my travel document?
Our iVisa.com experts will send you the Sri Lanka ETA to your email inbox. Remember that we will request a valid email address so we can send the travel documents electronically.
As soon as you arrive in Sri Lanka, show your Sri Lanka ETA to immigration authorities for a smooth entry.
How safe is iVisa.com?
Super safe! Numerous travelers from all over the world have trusted iVisa.com with all types of travel requirements. We can assure you that your information will be safe with us!
Do you want to find out more? Then explore our comments section, where you can find all our success stories. We want to be part of your journey! Trust iVisa.com!
Who should I contact if I have more questions?
Connect with our customer service agents who are available 24/7. They can help you with any questions related to the Sri Lanka visa for Ivorians.
iVisa.com can help you travel to Sri Lanka! We know all about the Sri Lanka for Ivorians!