Flying to your favorite places nowadays is not the same as it was before 2020. However, thanks to the effort of many governments, many borders are re-opening little by little. One of the countries that decided to be part of these changes is Suriname, especially with the recent launch of the Suriname Health Declaration.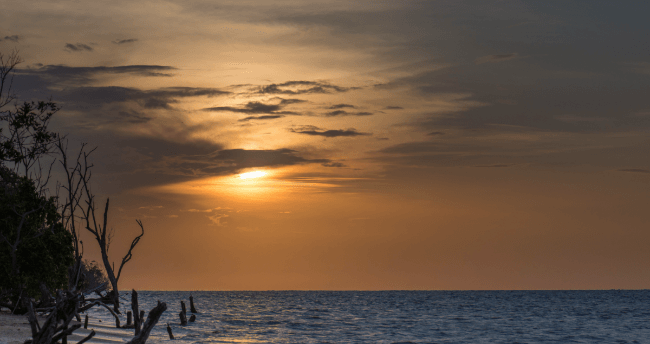 With this health declaration, many travelers can now enter Suriname without any problems. We must stress that this health declaration is obligatory for anyone, including the citizens of Brazil.
Get your health declaration here
To know how citizens of Brazil can enter Suriname during Coronavirus, we encourage you to read the list of questions below. This way, you'll also learn how to apply for this document within a few minutes.
How Citizens of Brazil Can Enter Suriname During Coronavirus
Ente our application page to access the request form and apply.
Complete the form with your basic information.
Choose a processing speed and pay for the service.
Review the information to avoid mistakes.
Wait for the health declaration in your email inbox.
Print and hand-sign this health declaration (if required) and take it with you to your trip.
Once you arrive at the airport, remember to show the health declaration to the officers.
Is it possible to apply in advance?
You can apply in advance as well if you're traveling in a few months. In other words, you can apply now and get your document ready for later, once you're ready to fly to Suriname. We'll make sure to process your document on due time!
Frequently Asked Questions
Can the citizens of Brazil travel to Suriname?
Yes, Brazilians can visit Suriname but only if they follow the health protocols on the country, including applying for the Suriname Health Declaration.
The Suriname Health Declaration is a traveling screening that the Suriname Government launched to concede the entry of foreign passengers without risking their well-being. This travel document allows the authorities to have better tracking of people entering Suriname.
What do I need to apply online?
It's possible to apply for the Suriname Health Declaration within a few minutes by using our application website. But, to use it successfully, you should have the following items first:
Your passport and a copy of the information page.
Your travel information, including the airplane confirmation.
A negative PCR COVID-19 test document that must be taken within 72 hours before arriving at the country.
A professional passport-sized photograph
Your accommodation booking.
Your Health Insurance.
A valid Email address
You also need a Paypal account or a credit/debit card for payments.
Get your health declaration here
Do I need a COVID vaccine or vaccination certificate to enter Suriname?
Yes, Suriname has been taking steps to restore travel within its borders. In order to enter Suriname for tourism reasons, you must be fully vaccinated at least two weeks before arrival in Suriname. The good news is that you won't need to follow a quarantine if you're fully vaccinated. Unvaccinated travelers can only enter Suriname for essential reasons.
Accepted vaccines are Johnson & Johnson, AstraZeneca, Moderna, Pfizer, Sinopharm, and Sinovac.
Do I need to take a COVID-19 test before traveling to Suriname?
COVID test prior to arrival- fully vaccinated travelers arriving from high risk countries: PCR within 48 hours and an antigen test on day 3 in Suriname.
COVID test prior to arrival- fully vaccinated travelers arriving from medium/low risk countries: PCR within 72 hours or antigen within 24 hours.
COVID test exemptions: Children under 2.
Do I need to quarantine once I get to Suriname?
Quarantine requirements: 7 days in pre-booked SHATA hotel for unvaccinated travelers
Quarantine exemptions: Fully vaccinated travelers do not need to quarantine.
Which countries are classed as high and medium/low risk?
High risk countries: Cayman Islands, Netherlands, Belgium, Barbados, United Kingdom, Caribbean Netherlands, Trinidad and Tobago, Saint Martin, France, United States, Belize, Aruba, French Guiana.
Medium/low risk countries: Sint Maarten, Guyana, Dominican Republic, Curacao, Canada, Saint Kitts and Nevis, Saint Lucia, Panama, Colombia, Brazil, Bahamas, Venezuela, Cuba, Jamaica, India, Haiti, Japan, China.
What are the processing times and prices?
As for the price, it will change depending on how quickly you want to receive the document. Please notice that we impose a fee to process the document faster and more securely. Nevertheless, we never charge anything without valid consent.
These are our processing options:
Standard Processing Option: in case you want to pay an affordable price.

USD 20.00

-

24 hours

.
Rush Processing Option: if you prefer to get your document a bit faster, even if the price increases a little.

USD 35.00

-

8 hours

.
Super Rush Processing Option: to receive your document as soon as possible. This option has the highest price.

USD 60.00

-

4 hours

.
See how citizens of Brazil can enter Suriname during Coronavirus on this page.
How can the Citizens of Brazil enter Suriname during Coronavirus?
With your Brazilian passport, you can enter Suriname only by applying for the Suriname Health Declaration. To do this process within a few minutes, we recommend you the following:
First, complete the request form on our website and select a processing speed.
Second, review all the information you gave to avoid issues and pay for the fees using your debit/credit card or Paypal.
Third, join the items needed in the form so that you can finish the process.
How safe is iVisa.com?
We have high-quality software that doesn't allow any unauthorized access to our database, meaning that your information will always be safe. Nevertheless, we understand that you might still have doubts about our services, so we invite you to check our reviews.
Can I get more information about this process?
To see How citizens of Guyana can enter Suriname during coronavirus go to this page. Remember that we have super agents ready to help you in case you have issues while applying, so don't hesitate to contact them if you need it!
iVisa.com Recommends
Suriname tends to be overshadowed by countries like Colombia, Brazil, Argentina o Peru because it is located in Southamerica. However, this small nation between Guyana and French Guiana still has numerous worthwhile things. Besides, it has a natural beauty that can be attractive for any traveler.
Similar to other neighboring countries in the region, Suriname shares a big part of its territory with Amazonia, so you can find a lot of exotic species in its natural landscapes. Plus, contrary to other countries in South America, Suriname's tourism is a lot cheaper.
In Suriname, you can enjoy eco-tourism easily thanks to its many natural parks and tropical lands. An example of it is Voltzberg and the Pepperpot Nature Park. But, if you're really into knowing wildlife and flora in Suriname, you should visit its most important parks: Brownsberg Nature Park and the Central Suriname Nature Reserve.
Aside from that, this tropical nation also has incredible and colonial-like buildings such as the Basilica of Saint Peter and Saint Paul and the Presidential Palace of Suriname.
Apply for your Suriname Health Declaration now and get ready to travel!